Mickey Mouse, the star of cartoon world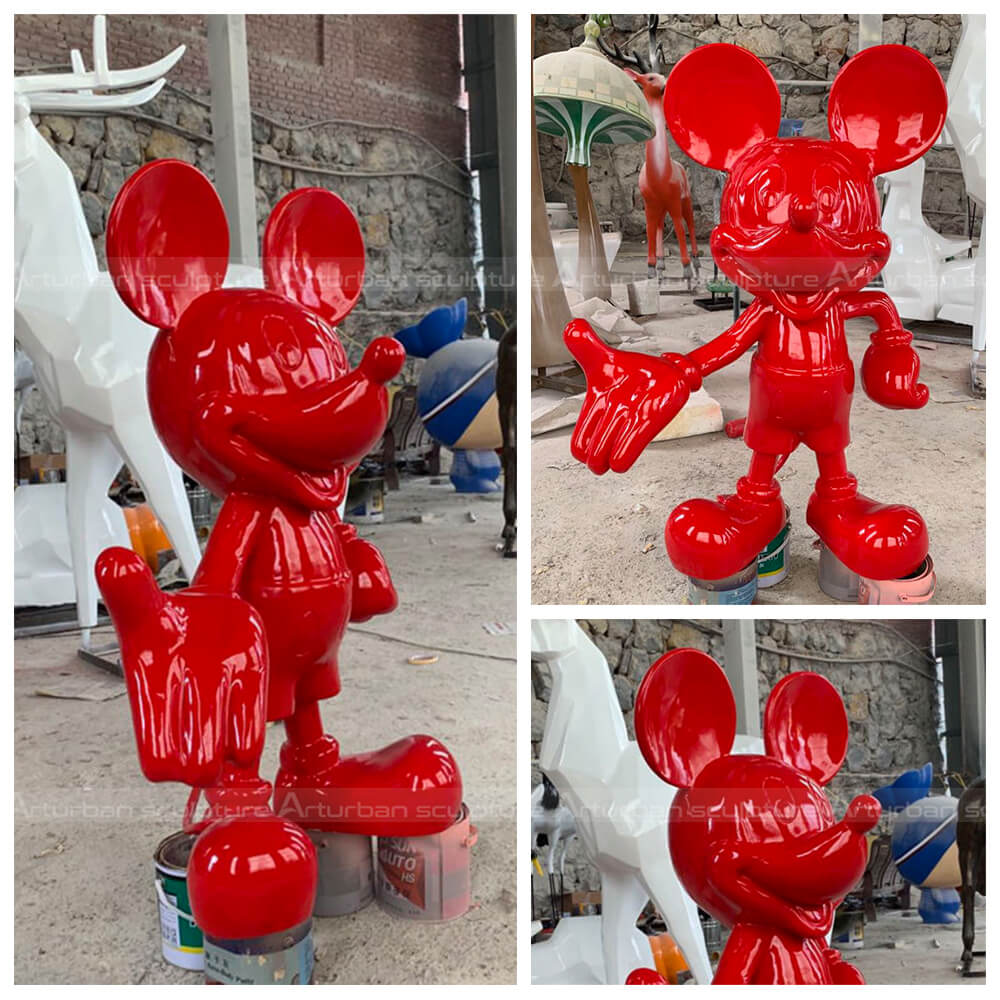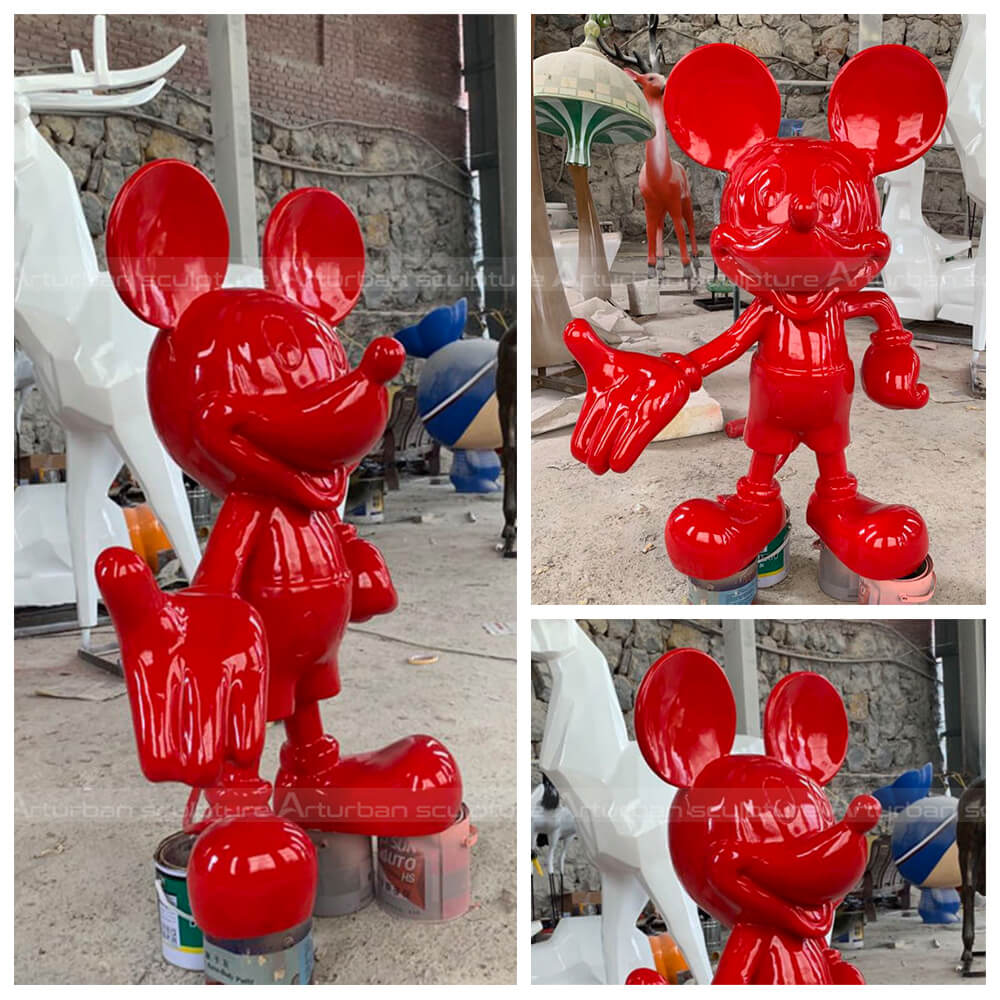 Disney and Mickey Statue is very popular. Mickey Mouse is one of the representative animated characters created by Disney. Disney officials also regard it as the mascot of Disney, and it is one of the most famous cartoon sculptures in the world.
Mickey Mouse is a small mouse with a big round head, big round ears, a pear-shap body and soft as a rubber hose, no obvious joints, and can stretch freely as if there were no bones. His easygoing, optimistic, active and imaginative personality is widely welcomed by audiences all over the world. He is always whistling, humming songs, skipping and full of energy. Although he is an adult character, he retains the curiosity and happiness of children. He is a little naughty. He is not always very disciplined or polite. Occasionally, he is a little playful, a little lazy, impatient, impulsive and impatient, forgetful, very hot tempered, and even arrogant. Sometimes he hurts people, but later he regrets and tries to make up for it. He has a sense of justice and is good at fighting injustice. He often overestimates himself and gets into trouble. However, he can always rely on his wisdom to successfully get out of trouble and solve problems satisfactorily.
Mickey has a best partner, Minnie. They were born at the same time and have always been lovers. He also has two brothers, Donald and Goofy. They often appear together, which can be called the "iron triangle". He also has a loyal big yellow dog named Pluto. They are best friends.
Details of the Disney and Mickey Statue
Mickey and these lovely cartoon characters compose a fairy tale world full of fun and bring a happy atmosphere to people. Its lovely and interesting shape is welcome by people. Both adults and children are its fans.
This red mickey mouse statue for sale is carefully made by our Arturban sculpture factory. The lovely Mickey Mouse has a smile on his face and one hand open. It looks very warm and unrestrained, and welcomes every friend who comes to it. The bright red sculpture color is not only full of a cheerful atmosphere, bold and fashionable, but also shows a very fashionable artistic effect.
We have rich experience in the production of cartoon sculptures. Not only are the details exquisite, the texture is clear, and the cute image of Mickey Mouse is highly lifelike. In the process of production, we use high-quality fiberglass materials to make the sculptures. The sculptures are not only vivid, but also durable, perfectly showing the lifelike image of art sculpture.
In life, disney mickey statue is suitable for various places in the form of sculpture. It is a very popular sculpture, whether it is as the decoration of festivals, or the decoration of amusement parks, children's parks, shopping malls, commercial streets, etc.
Send us your requirements now, we will reply to your email within 24 hours