1.Introduction of julian voss andreae sculpture for sale
This julian voss andreae sculpture for sale is the creative Isabelle sculpture also called the
disappearing sculpture, creating a visual illusion. It is the invisible sculpture created by
Julian Voss-Andrae, a German science enthusiast and creative person, who found the
formula combining his two passions. This sculpture can be said to be an optical game.
The sculpture is designed in strip stainless steel to have an elegant female contour shape.
A woman sat there in an elegant posture, but glanced at another angle and the statue
disappeared. This interesting sculpture will make you feel both novel and interesting.
When it is in gardens, squares, parks and other outdoor places, it will attract
pedestrians to stop and appreciate its beauty from different angles.
The Sitting Lady Statue is the combination of art and physics, and will show you a new world.
It is a combination of art and science, and then becomes a work of art that almost challenges
the laws of physics. By balancing the fullness and emptiness in these contours, our eyes were
tested. The superposition of the shapes cut from the metal plate and their perfectly parallel
assembly let us see through the body. The high-quality sculpture works will not miss every detail,
and will make the sculpture perfect. If you interested in this sculpture, we can customize it for you.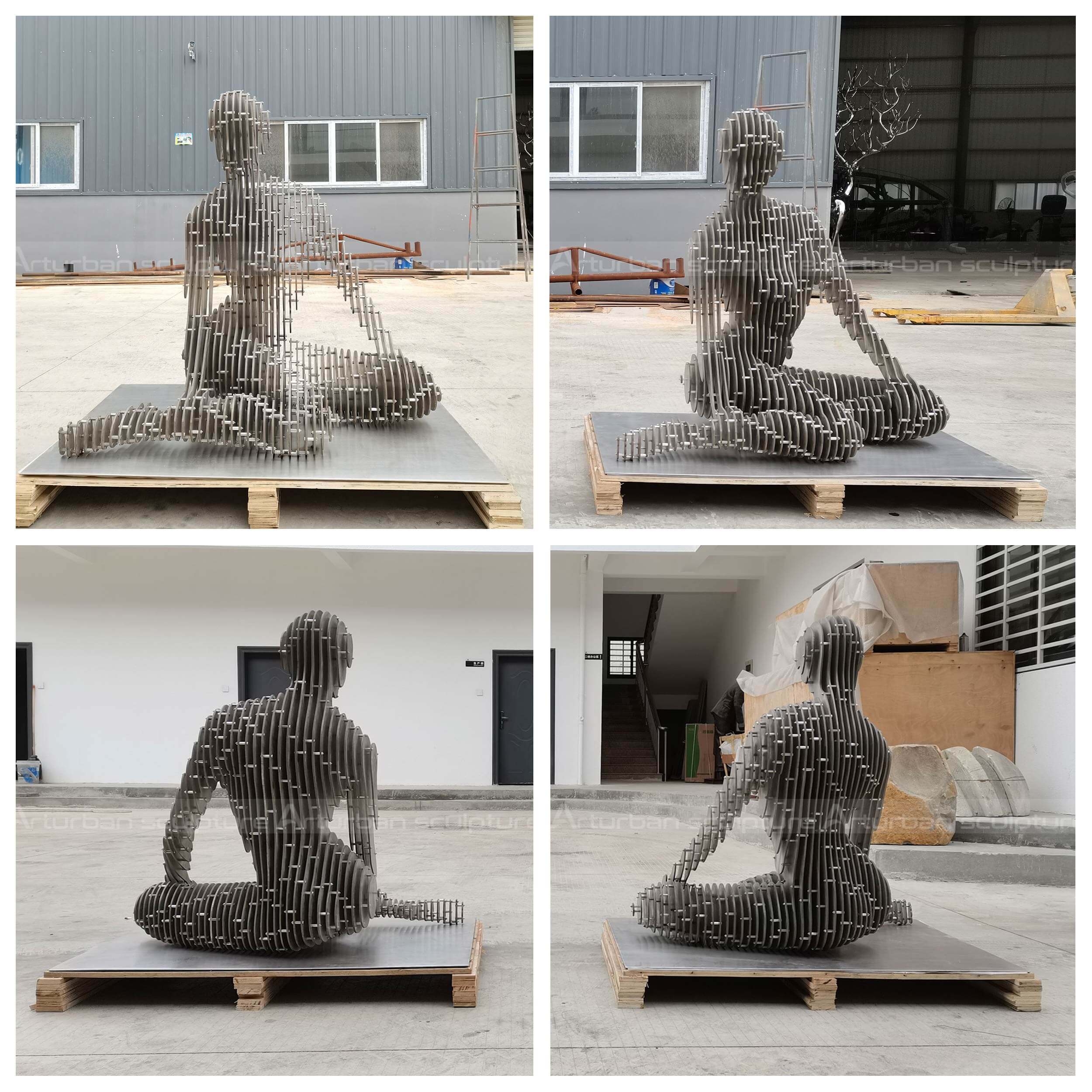 2. Project cases of stainless steel sculpture
3.Production Process of julian voss andreae sculpture for sale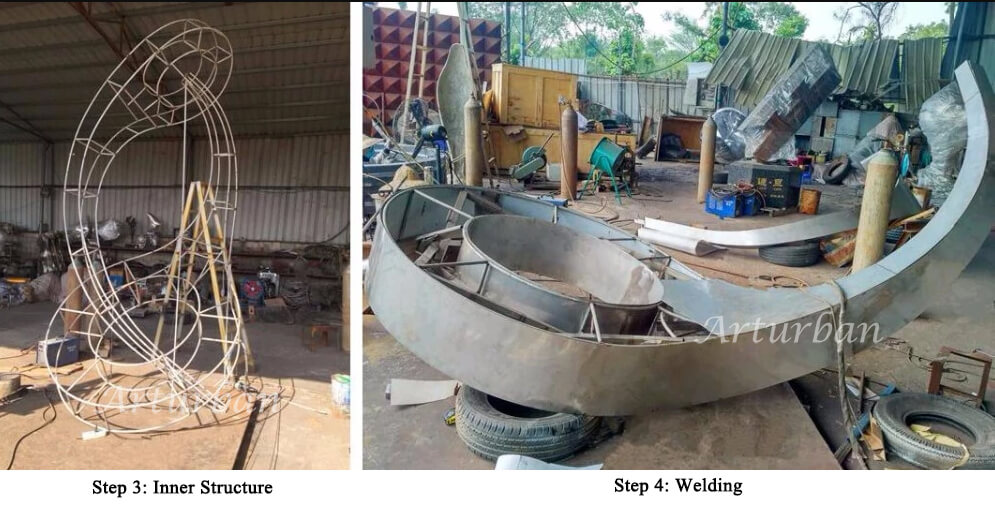 Send us your requirements now, we will reply to your email within 24 hours