1.Introduction of Outdoor abstract metal sculpture
This outdoor abstract metal sculpture is made of stainless steel. Stainless steel sculpture is popular in the world because of its strong visual effect and immortal artistic vitality. As an urban sculpture, it should not only  combined with the public culture of the city, but also reflect the historical style and culture of the city, and arouse the emothion resonance of the local people. As a garden sculpture, it is a unique landscape in the garden. It plays a guiding role in the construction of the whole garden landscape. As a family sculpture, it is fashionable and beautiful, showing the master's elegant artistic taste.  It has strange shapes and beautiful lines, showing unique visual effects and giving people a sense of comfort and joy.
This outdoor abstract metal sculpture is carefully made by master. It shows the smooth lines and radians and the 3D effect of abstract sculpture. Finally, after welding and polishing, it shows a shiny mirror effect. We have a variety of stainless steel art sculptures, which are vivid and beautiful, and can be decorated on a variety of occasions. If you are looking for high-quality stainless steel sculpture, you can contact us at any time for more details.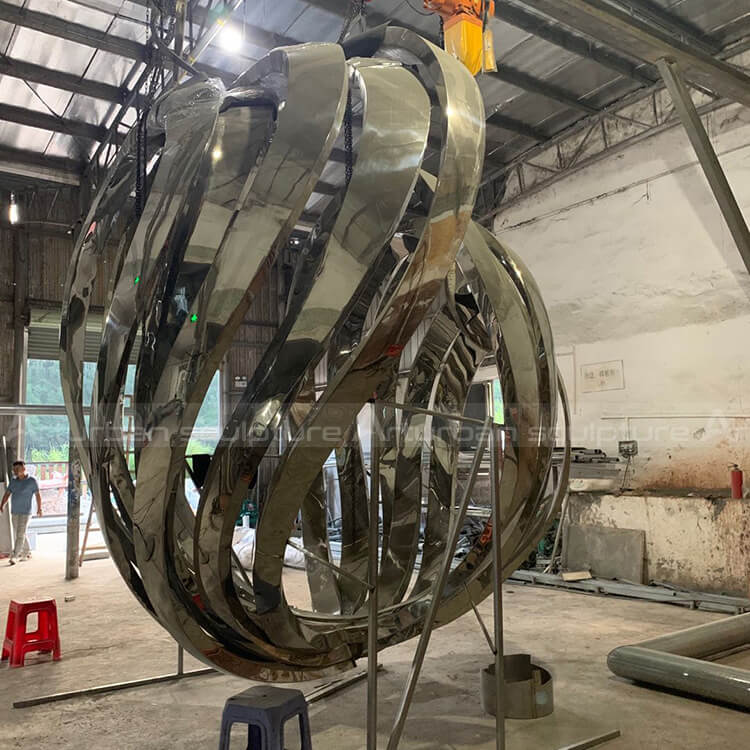 2. Production Process of Outdoor abstract metal sculpture
Send us your requirements now, we will reply to your email within 24 hours.