The function of landscape sculpture
Abstract landscape sculpture is very fashionable. With the development of modern sculpture art, more and more landscape sculptures appear in the form of abstract art. Because the figurative person or object attracts people's attention is its shape itself, it is difficult to evolve into a part of the space elements in the garden. Therefore, abstraction is the first step for sculpture to become an element of environmental space.
Abstract sculpture refers to non-concrete sculpture, that is to say, it is abstract sculpture except for realistic sculpture. Abstract sculpture is showing in front of us in a pure art form. Compared with traditional sculpture art, it is more ornamental and entertaining, and can highlight its unique artistic charm in the landscape environment and integrate with the landscape environment. Moreover, as an important part of landscape sculpture, abstract sculpture perfectly integrated into the landscape environment with its strong sense of modernity, novel and unique creativity, and changeable modeling.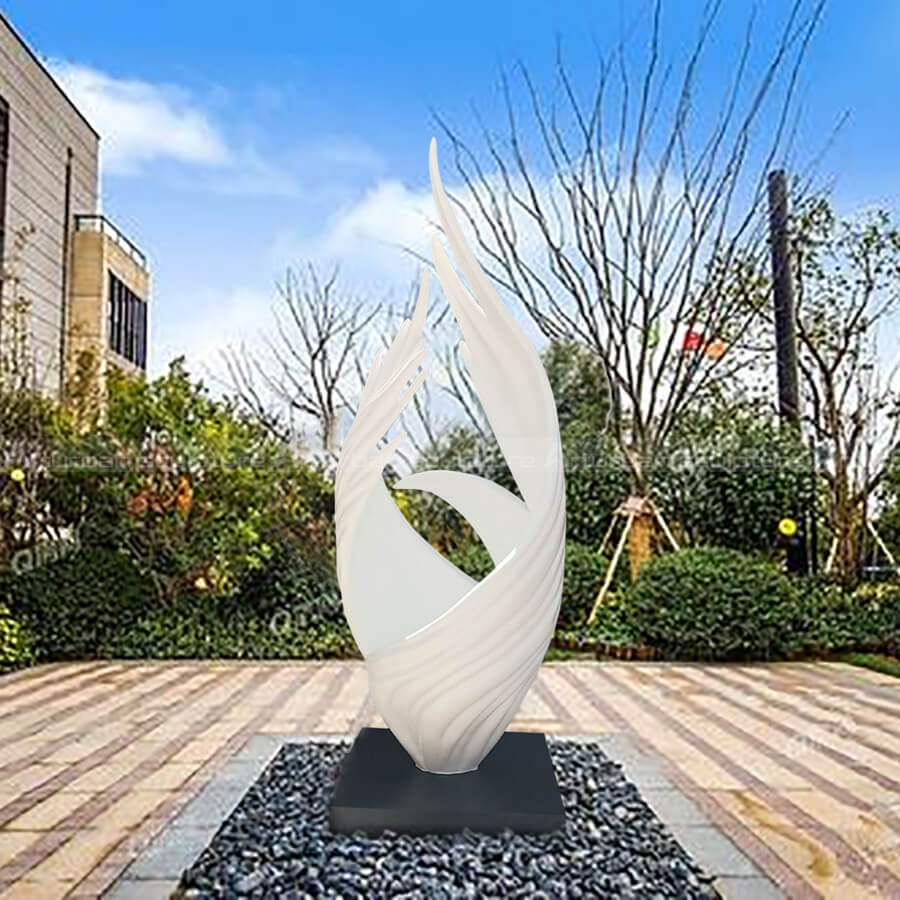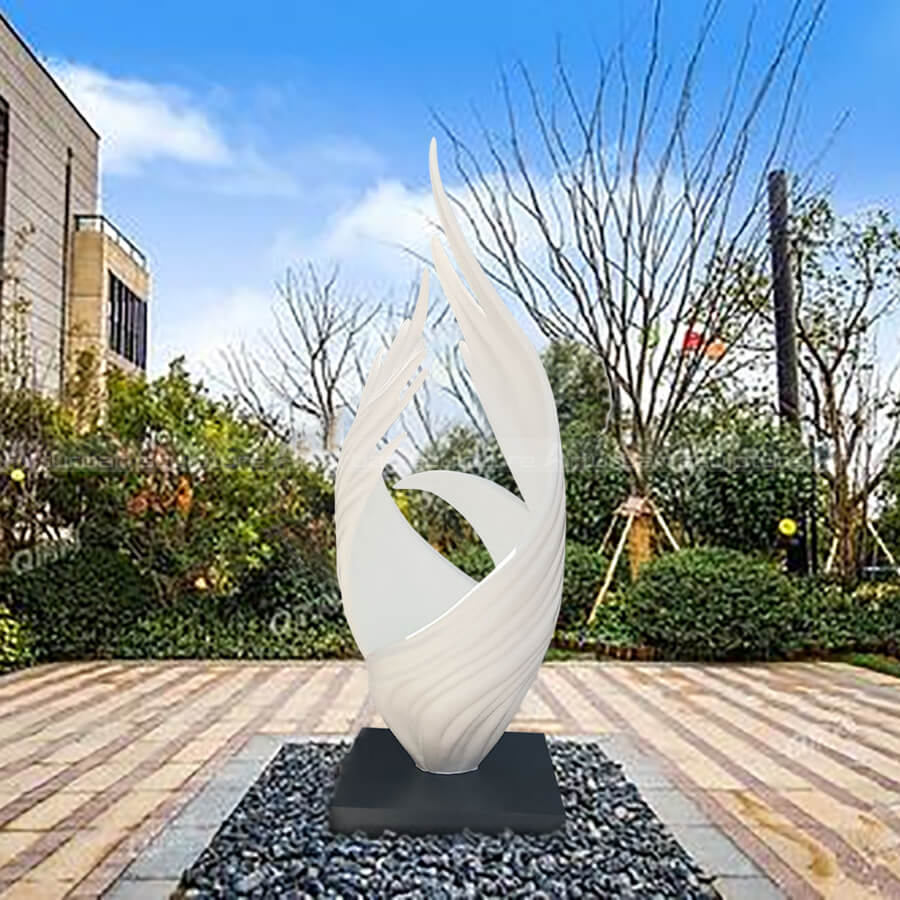 These large abstract sculpture beautify and decorate our living environment. The modern landscape sculpture with simple and beautiful shape and generous red color has not only become the highlight of landscape design, but also the finishing touch of the painting. It integrates and coordinates with the surrounding environment, and can not only communicate with the people who watch it, but also transmit spiritual information.
Details of the abstract statue
This abstract landscape sculpture is very beautiful. It is an outdoor garden sculpture customized by Arturban sculpture foundry for customers. It has a pair of very beautiful wings on a black square foundation stone. The whole white color looks very pure and beautiful. The pair of wings surrounded each other, and they look very light. You can clearly see the details of the feathers of the wings. It just like a beautiful swan dancing in a beautiful dance. Every detail reveals an elegant and generous beauty. When it is in the sunshine, it is not only more sacred and elegant, as if it is shining brightly all over and becomes the focus of existence.
This sculpture is an abstract art sculpture. It has a unique shape and a white smooth surface. It has smooth curves, clear texture and delicate details. The statue can easily control the styles of various environments. It also give people a comfortable feeling in an environment full of artistic feelings, let's relax.
This abstract garden sculpture is used as the decoration of the outdoor garden. The white FRP sculpture is very fashionable and generous, which will add a beautiful artistic conception. The moment when the wings are flexible is fixed, so that the beautiful garden is infused with artistic breath and vitality. If it is near the fountain of the pool, its light texture and beautiful shape will be more beautiful under the background of the water flow. At the same time, the beautiful posture also provides us with an interesting viewing angle.
Send us your requirements now, we will reply to your email within 24 hours