1.Introduction of wire sculpture human figure
This wire sculpture human figure is very beautiful. It is full of artistic sense, and the head of the sculpture adopts a woven hollow design with unique craftsmanship. From a side view, the head has smooth lines, presenting a modern style. Water naturally flows down from the head, as if flowing the soul and vitality of the character. It presents a simple and powerful aesthetic, giving people a deep visual impact.
Stainless steel Wire Woman Sculpture, with its unique shape, flowing water flow, and beautiful light and shadow effects, has become a beautiful scenic line in the urban landscape, with a very obvious decorative effect. Its unique design and smooth lines can attract people's attention, making it an artwork and landscape point in urban public spaces. In addition, the surging, spraying, and atomization of water flow also bring people a dual enjoyment of visual and auditory, increasing the vitality and interactivity of urban public spaces. Therefore, the decorative role of stainless steel abstract sculptures in urban public spaces is increasingly valued and welcomed by people.
The production advantages of stainless steel abstract fountain sculptures mainly include: stainless steel materials have the advantages of corrosion resistance, high strength, and easy processing into various forms; The combination of abstract human form and flowing water flow can create a modern and fashionable artistic atmosphere; Fountain sculpture has ornamental and interactive properties, which can add artistic atmosphere and humanistic charm to urban public spaces; The sound of flowing water and water vapor from a fountain can lower the temperature of the surrounding environment, playing a cooling role.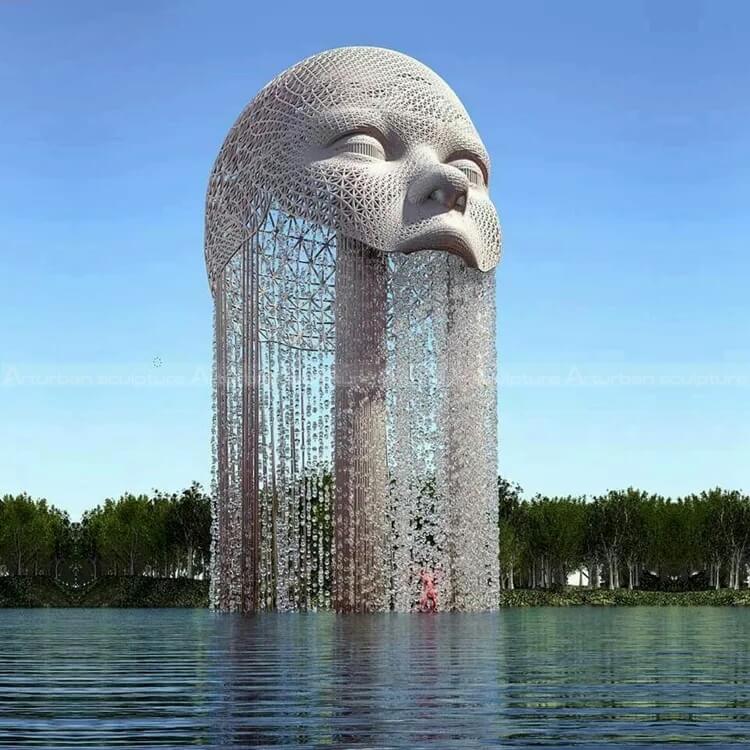 2. Project cases of stainless steel sculpture
3. Production Process of wire sculpture human figure
Send us your requirements now, we will reply to your email within 24 hours.