1.Introduction of wire man sculpture
Sculpture art is often expressed in an action or an instant. Its static and dynamic are the unity of opposites. It shows movement with static lines and shapes people's sculpture beauty through static lines. Line is the basic element. This wire man sculpture is composed of stainless steel lines. A young man sits on the ground, just like a sitting person are thinking something. This sculpture is a description of human body language, action and form, just like human skeleton. It will show the characteristics of art in a unique way, give people a strange visual effect.
Arturban can offer various wired stainless steel sculpture, if you are looking for one sculpture, pls feel free to contact us.

2. Project cases of stainless steel sculpture
3. Production Process of wire man sculpture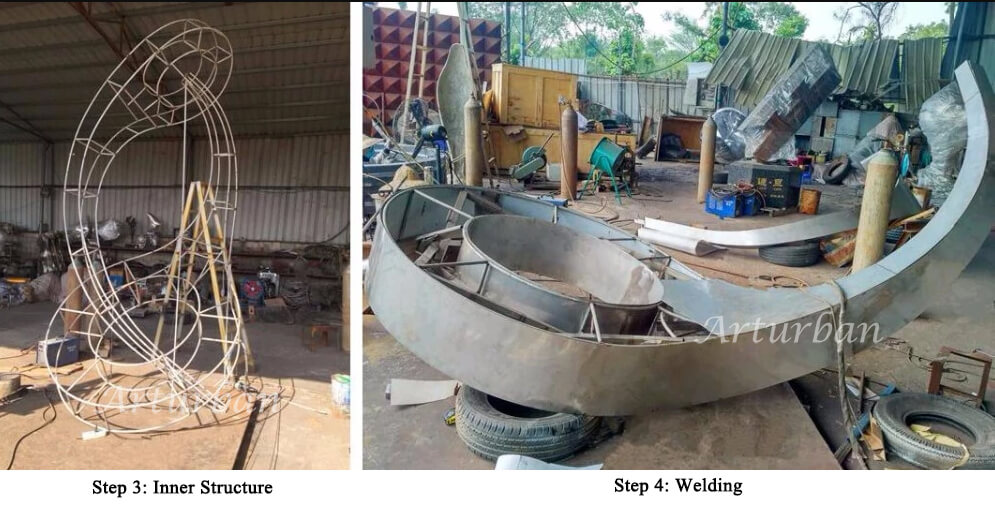 Send us your requirements now, we will reply to your email within 24 hours