1.Introduction of wire sculpture butterfly
This wire sculpture butterfly is very beautiful and shocking. The statue adopts a hollow out design, depicting the shape of a butterfly, with wings and antennae, and every detail is exquisite, showing the high level of sculpture. These butterflies can presented in different spray paint colors. Which can be combined with environmental colors to enhance the decorative effect. The form and color of butterflies can create a light, lively, and free atmosphere, making people feel happy.
Butterfly metal sculpture can be used to decorate various places, such as parks, gardens, shopping malls, offices, etc. In public places, stainless steel hollowed out butterfly statues can enhance the beauty and artistic atmosphere of the place, attract people's attention, and enhance their cultural and artistic feelings.
The advantages of making hollow butterfly statues are obvious. Firstly, it has strong corrosion resistance and wear resistance, and is not affected by climate and environment, making it suitable for long-term outdoor use. Secondly, stainless steel materials are easy to process and cut, and can be made into various complex shapes and shapes to meet the needs of different customers. In addition, stainless steel material is lightweight and easy to handle, with relatively low installation and maintenance costs, making it one of the ideal materials for making statues.
The stainless steel hollowed out butterfly statue has become an ideal choice for indoor and outdoor decoration due to its aesthetic, practical, and durable characteristics. It can bring people beautiful visual enjoyment and spiritual pleasure.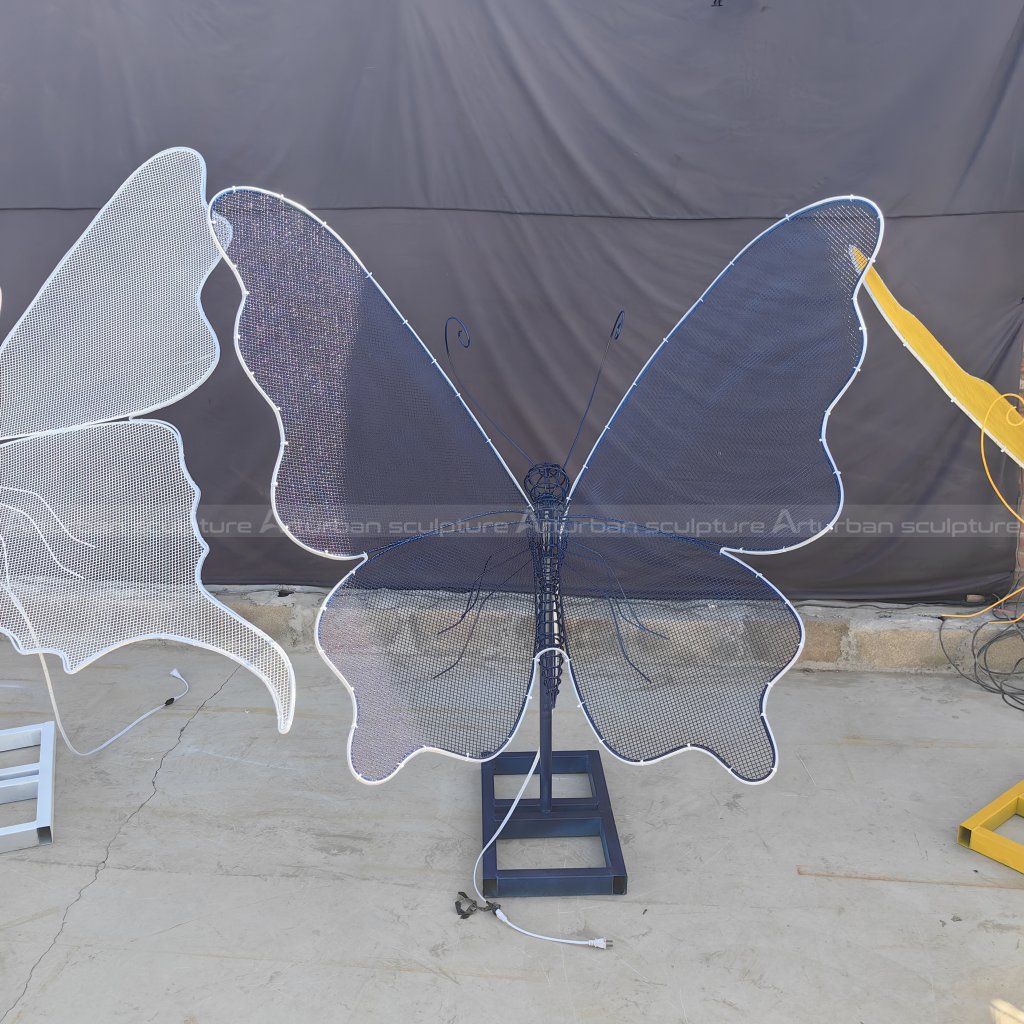 2. Project cases of stainless steel sculpture
3. Production Process of wire sculpture butterfly
Send us your requirements now, we will reply to your email within 24 hours.