1.Introduction of self made man sculpture for sale
In the self made man sculpture for sale works, both women and men have stood out from the crowd with their upper bodies sculpted but they are not satisfied. They are determined and dedicated to self-sculpting their lower bodies with hammers, chisels and hammerheads, trying to chisel out their lower bodies from the chaotic stones. Up to now, human beings are still seeking liberation of hands, feet and mind. the self made man sculpture means that the human mind and hands have been liberated, but the legs have not been carved, which means that there are still some parts that have not been liberated, and human beings still need to constantly improve themselves.
the self made man sculpture for sale can said to have a reference for every sculptor. Just as we make sculpture, when we make sculpture, it sculpts itself, creating an image of ourselves as a sculptor sculpting himself, It has profound implications. The self made man sculpture for sale can be used in schools, large building, plazas, parks and other places.it has the value of historical collection, you can decorate for a long time.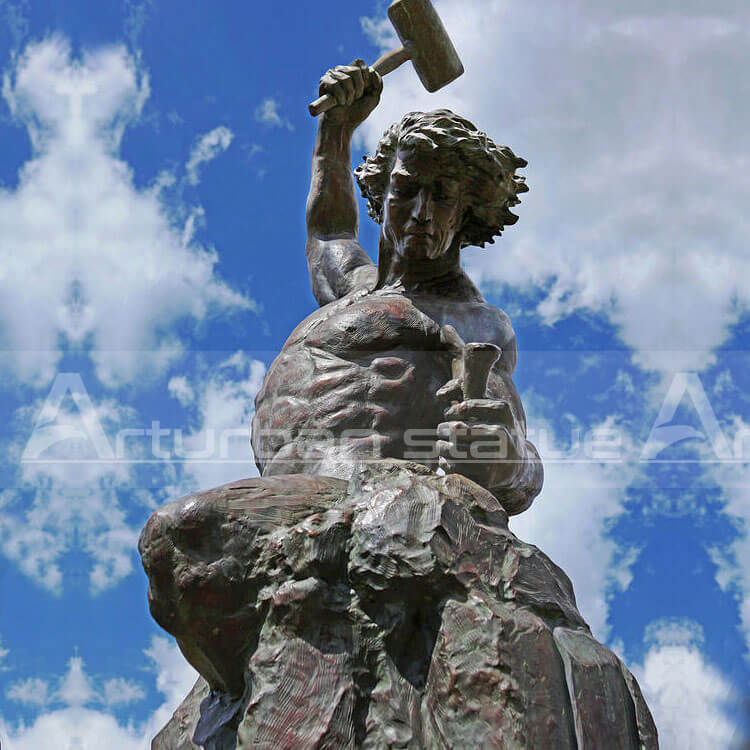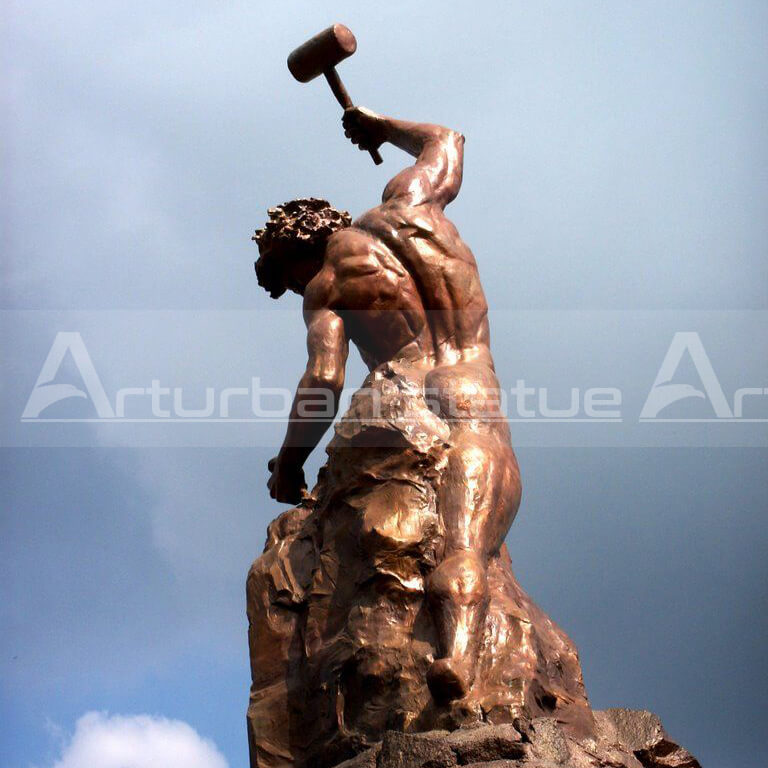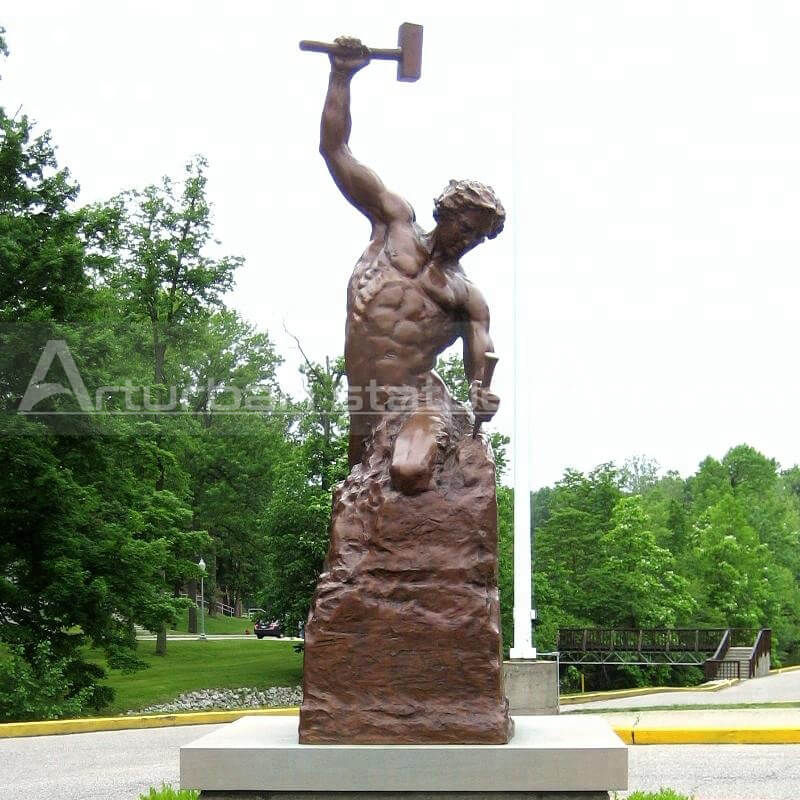 2.Production Process of self made man sculpture 
1. Confirming the details drawing/ 3D mold/ Pictures with clients.
2. Making clay mold according to drawing/ client's photos/ 3D mold.
3. Lost-Wax casting bronze/brass statues.
4. Welding and Chasing.
5. Patina and wax surface, take all different views pictures/ videos, show to clients.
6. Packing into wooden cases after clients are satisfied with sculptures.
Send us your requiremnts now, we will reply to your email within 24 hours