1.Introduction of Bobbie Carlyle self made man
Bobbie Carlyle self made man  is embodied in the words "bold power" and "provocative wisdom". She has established herself in fine art, especially in the last decade. She creates bronze sculptures, all full of imagination and energy. Her subjects range from figurative art to etiquette, wild animals to the West, and sizes from models to immortals. She excels at capturing key moments, the inspiration behind ideas, and presenting them in her own dynamic way. Her most famous work is her bronze piece entitled " Bobbie Carlyle Self Made Man", which depicts a Man sculpting himself and his future from the original stone from which he appeared.
Self made man is a man sculpting himself, sculpting his character, sculpting his future.to create a perfect self is a painful forging, just like sculpture. Using a hammer and carving knife to remove excess edges and corners, the feeling of cutting on the body is definitely painful, but the shaped self is an independent individual with its own thoughts. It's a very welcome reminder, that like life, successful people are forged through pain. We have very rich experience in sculpture casting. Whether you need sculpture reproduction or sculpture customization we will make vivid images and high quality sculptures for you. welcome you to customize the popular self made man statue.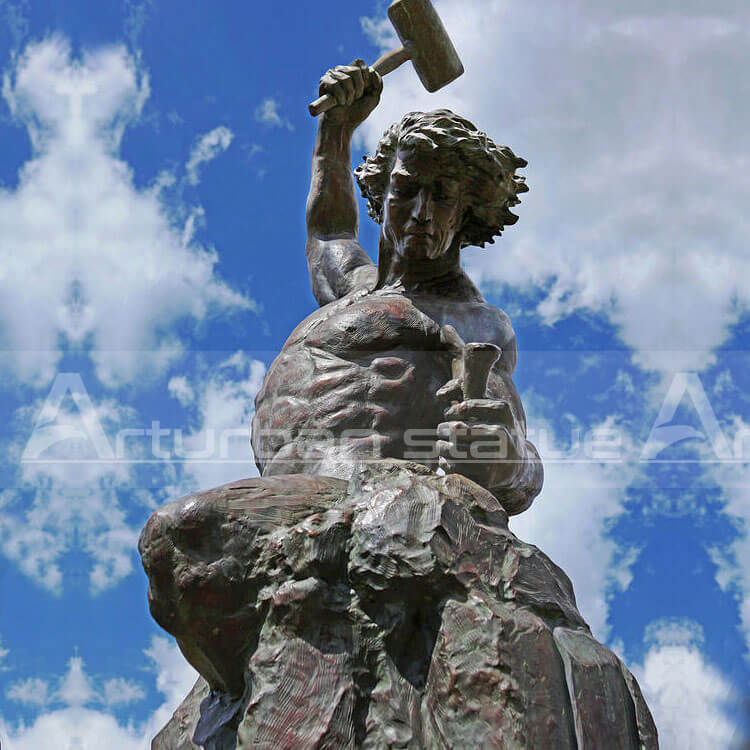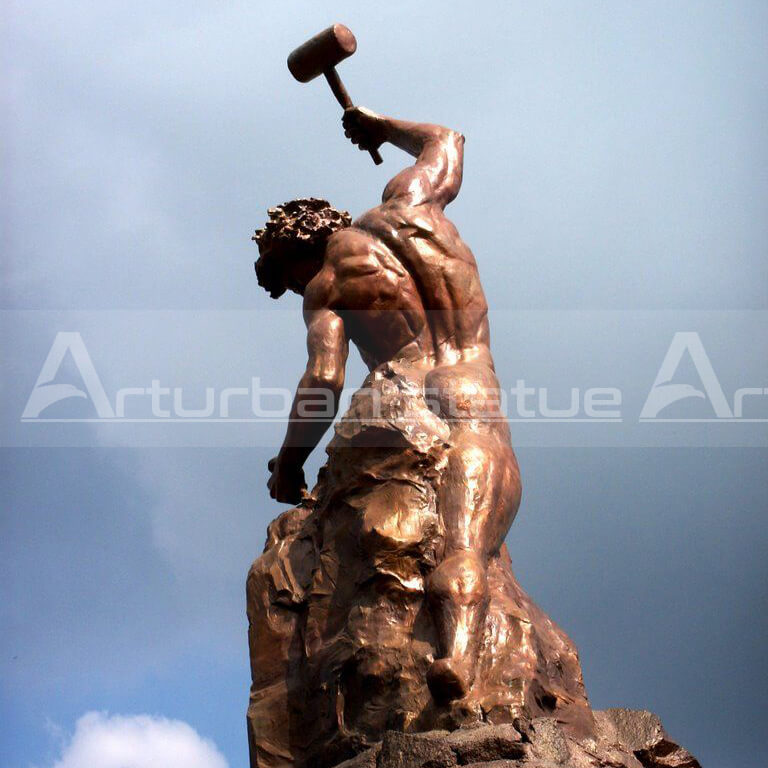 2.Production process of Bobbie Carlyle self made man
1. Confirming the details drawing/ 3D mold/ Pictures with clients.
2. Making clay mold according to drawing/ client's photos/ 3D mold.
3. Lost-Wax casting bronze/brass statues.
4. Welding and Chasing.
5. Patina and wax surface, take all different views pictures/ videos, show to clients.
6. Packing into wooden cases after clients are satisfied with sculptures.
Send us your requiremnts now, we will reply to your email within 24 hours