1.Introduction of self made man statue
Self made man statue for sale is a famous sculpture, self-sculpting. The self made man statue shows a man with a hammer in his right hand and a chisel in his left, carving himself out of a stone into a human form. It was quite shocking to watch. the self made man statue symbolizes the self-sculpture of a person. A perfectionist is full of the artisan spirit of pursuing perfection. Although the process of sculpting himself is painful, he will eventually gain a new self.
the self made man statue is one of the very popular statues and very meaningful. When we appreciate this sculpture we will have a shock and feeling from the heart. Just like a stepping stone in life, every time you appreciate it, your heart will be shocked. the self made man sculpture can not only be appreciated in the courtyard, square, garden and other places, but also make size and form according to your placement position. View our more catalogue about self made man statue for sale. pls contact us.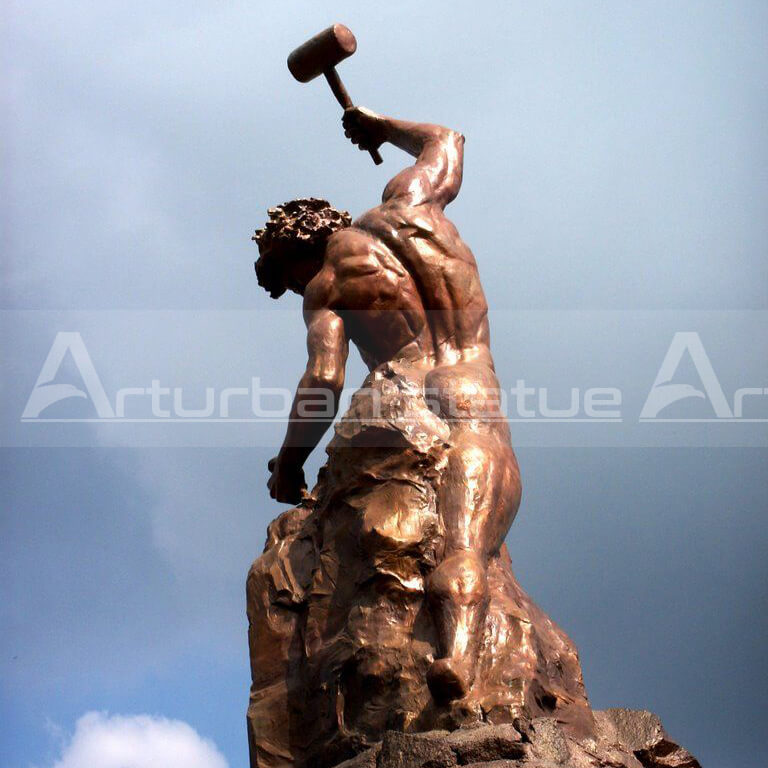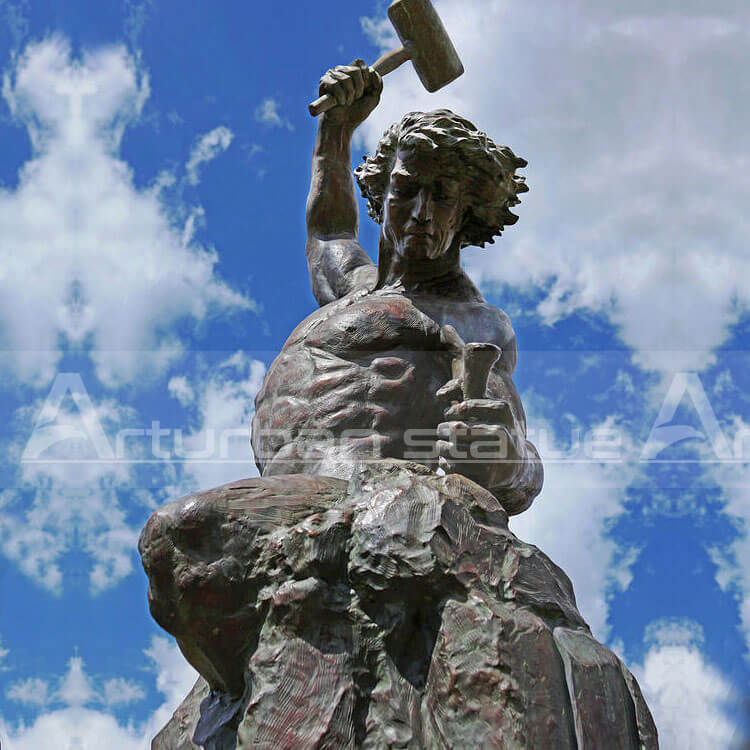 2.Production process of self made man statue for sale
1. Confirming the details drawing/ 3D mold/ Pictures with clients.
2. Making clay mold according to drawing/ client's photos/ 3D mold.
3. Lost-Wax casting bronze/brass statues.
4. Welding and Chasing.
5. Patina and wax surface, take all different views pictures/ videos, show to clients.
6. Packing into wooden cases after clients are satisfied with sculptures.
Send us your requiremnts now, we will reply to your email within 24 hours