1.Introduction of rusted steel sculpture
This rusted steel sculpture of an abstract face is made of weather-resistant steel material,
which shapes the incomplete face contour. There is a gap in the middle of the face, which
means it is composed of two parts. When you look at the middle part, you will find that
you can see the slightly raised look of its mouth, and its eyes are deep, as if you are quietly
looking at the distance. But because we can only see the outline of the middle part of the face,
it gives us infinite imagination. When you look from the side, you will find that the delicate
facial contour disappears with the rising of the line, as if it is slowly hidden. This weathering
steel has very distinctive characteristics. Its rust red color is combined with abstract image,
which is very beautiful and fashionable. It is very suitable for outdoor use.
Weather-resistant steel is an alloy steel, which will form a relatively tight rust layer on the surface
when exposed to the outside for a long time, so it does not need to be painted for protection. This
strong color, special texture and abstract artistic effect combine to show the unique industrial artistic
beauty. This Abstract Landscape Sculpture combining the surrounding environment show its unique
charm. As a professional sculpture foundry, we have many different forms of weathering steel sculptures,
stainless steel sculptures, etc., which show different sculpture styles and bring you different aesthetic
feelings. We support the customization of sculpture. You can tell us your creativity or your favorite
sculpture form, and we will customize the size, color and material for you. You can contact us at any time,
and we will provide you with information free of charge.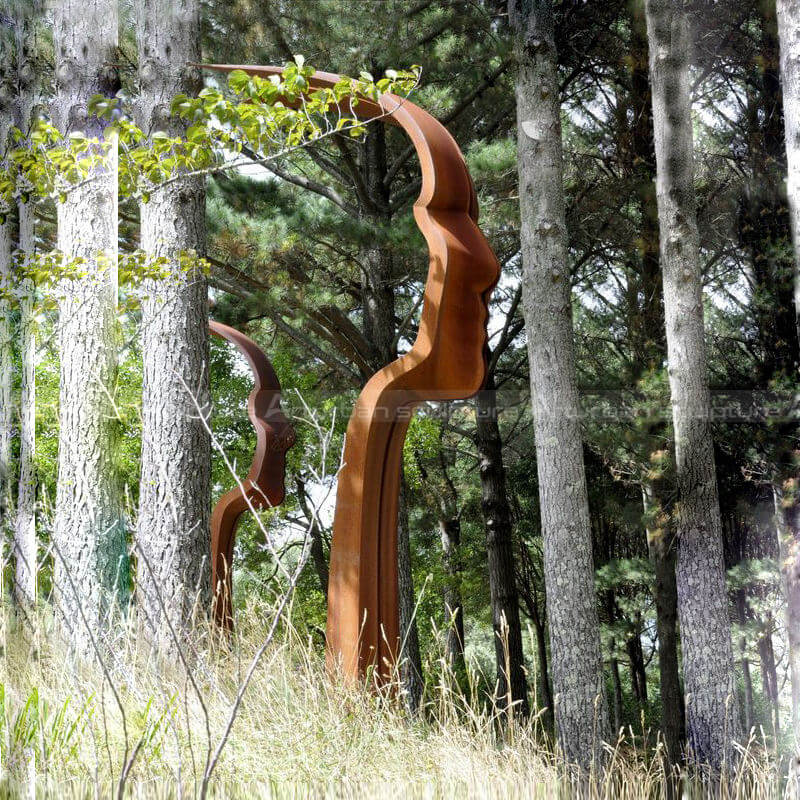 2. Project cases of stainless steel sculpture
3.Production Process of Rusted Steel Sculpture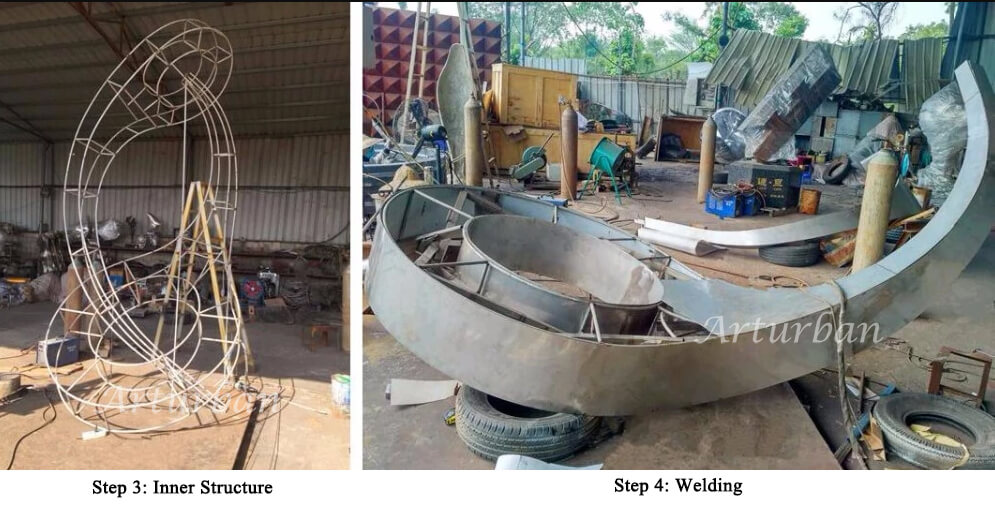 Send us your requirements now, we will reply to your email within 24 hours