1.Introduction of metal giraffe sculpture
Geometric stainless steel animal sculptures are common decoration in our life. They are popular among people, they can be seen everywhere in shopping malls, squares, parks and other places. This metal giraffe sculpture use geometry shape. Geometry gives us a simple and rational artistic feeling.It highlights the beauty of line radian and forms a new visual impact with sharp and angular lines.
Our metal giraffe garden sculpture has slender and stretched necks, which are composed of distinct geometric shapes. Abstract art give people a new visual and artistic enjoyment. This large giraffe sculpture stands next to two little giraffes, which looks like a harmonious family. The bright yellow color makes them as eye-catching. Our sculpture is made of high-quality 304 stainless steel for sculpture. We can custom various stainless steel animal sculpture in any size, design as you want. welcome to contact us at any time.

2. Project cases of stainless steel sculpture
3.Production Process of metal giraffe sculpture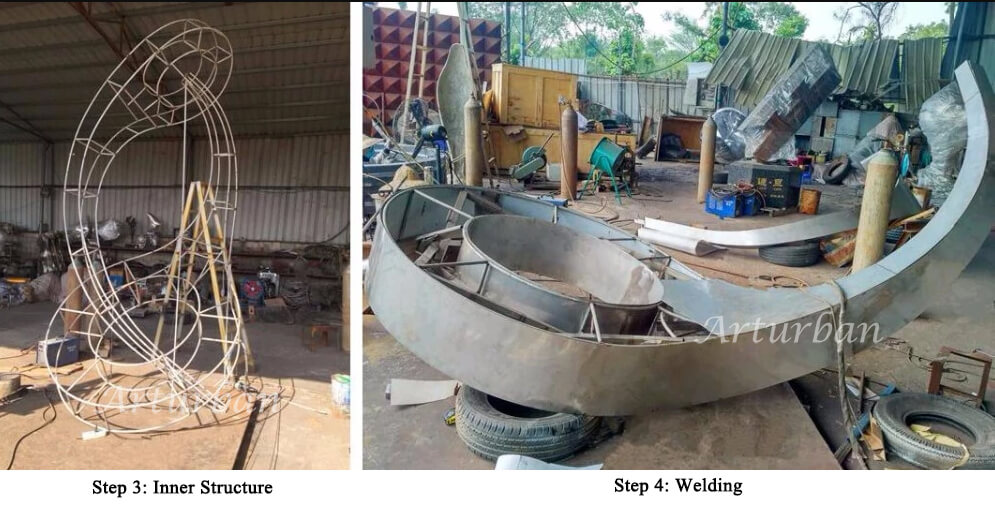 Send us your requirements now, we will reply to your email within 24 hours