1.Introduction of giraffe statue outdoor
This giraffe statue outdoor is very beautiful and charming. It has a slender neck, a tall figure, it is very flexible. This giraffe sculpture is the life size of giraffe. When it looks up, it can touch the leaves, as if it is choosing where the leaves are more fresh. With an elegant temperament, whether it is placed in outdoor squares, theme parks, zoos and other decorations, they are very beautiful scenery.
This metal giraffe sculpture is made of high-quality #304 stainless steel. #304 stainless steel has good heat resistance and corrosion resistance it can be used in outdoor for a long time without rust. In order to ensure the firmness of our giraffe sculpture, we put a metal skeleton inside the sculpture to make our sculpture very strong and safe. We carve patterns on the body to make the sculpture more vivid.


2. Project cases of stainless steel sculpture
3.Production Proccess of giraffe statue outdoor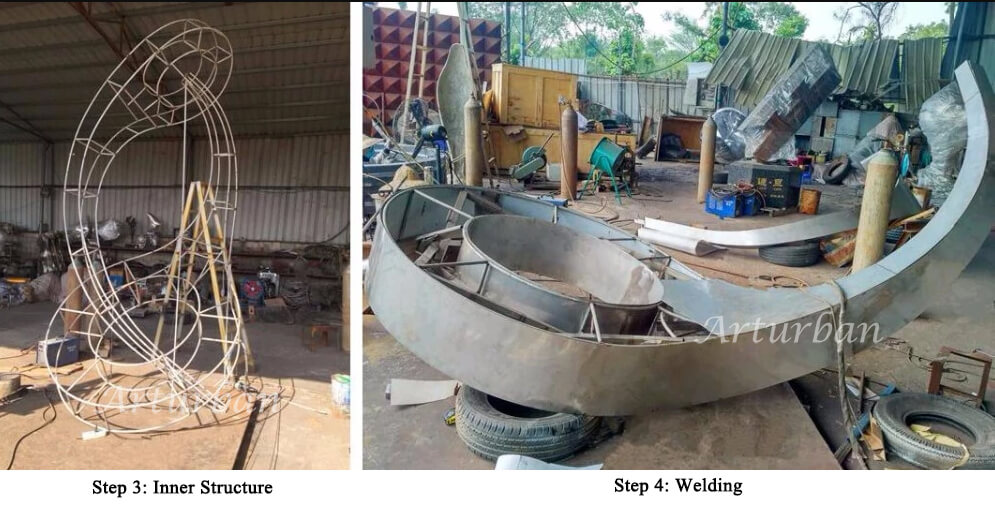 Send us your requirements now, we will reply to your email within 24 hours