1.Introduction of abstract bull sculpture
This abstract bull sculpture adopts takes the geometric graphics as the sculpture inspiration. It looks more modern and artistic. Using the minimalist art method, we can see body characteristics of the bull clearyly. Its front hoofs stretch outward, looks angry, It is going to attack the enemy at any time. Its bright yellow is refreshing. It will become the focus of squares, shopping malls, streets and gardens.
Geometric bull sculpture is a common geometric animal sculpture, which makes the sculpture have a good visual sense and give people a bright feeling. It is not only colorful, loved and concerned by people, but also has the characteristics of easy cleaning and durability. It is loved and widely used by people. We can custom various stainless steel animal sculpture in any size, design as you want. welcome to contact us at any time.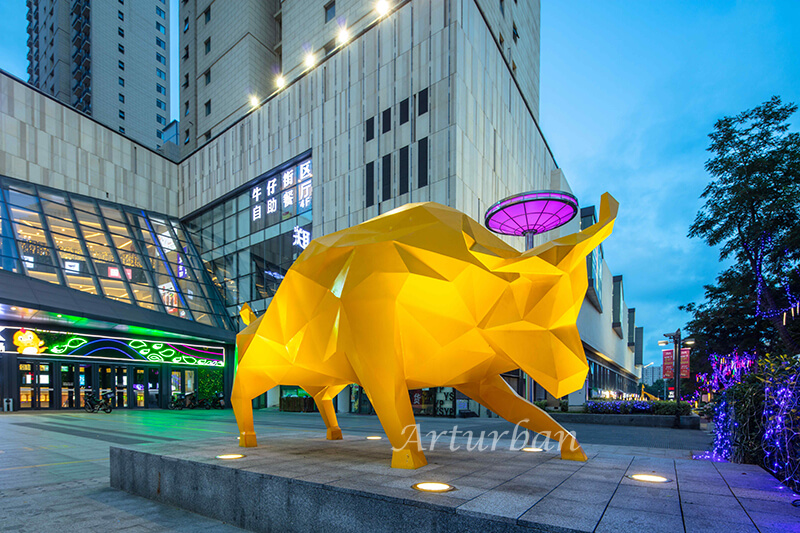 2. Project cases of stainless steel sculpture
3.Production Process of abstract bull sculpture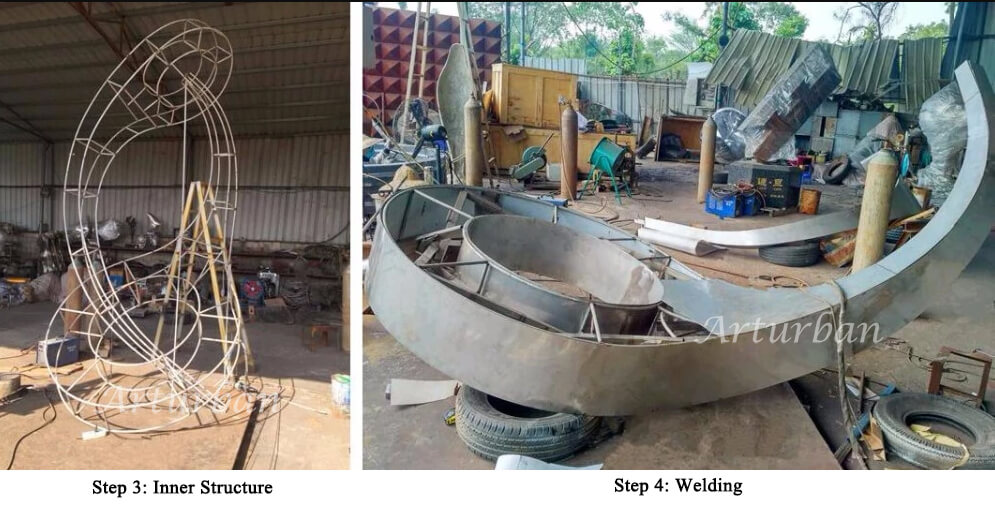 Send us your requirements now, we will reply to your email within 24 hours