1.Introduction of Blindfolded Lady Justice
The blindfolded lady justice statue is located at the entrance of Dublin Castle, Ireland. This sculpture is created in the image of a woman, who is wearing a white robe and a headscarf, representing impeccable morality and integrity. The expression on his face is very serious, showing the image of justice. It is different from the traditional depiction, as she is not blindfolded. Her sword is upward, which represents severe sanctions and will not be tolerated; the scale of the balance is even, which means that the discretion should be fair and impartial.
This statue is reproduced by experienced sculptors, withing the most traditional and ancient lost-wax casting method, all the sculpture details are highly restored, showing a very classic statue of the goddess of justice. When coloring the sculpture, we adopted the chemical coloring method, so that the color of the sculpture can be displayed from the inside to the outside, which is more realistic and will not fade when placed outdoors for a long time.
The statue of the goddess of justice reposes people's desire and pursuit of justice and encourages the law to strive for justice. Therefore, it is placed in front of many courts and judicial institutions. As urban sculpture, garden sculpture and courtyard sculpture are also beautiful decorations. At the same time, it is also like an alarm bell to remind people to uphold justice and not be afraid of power. If you are looking for more blind justice statue, you can contact us for more details.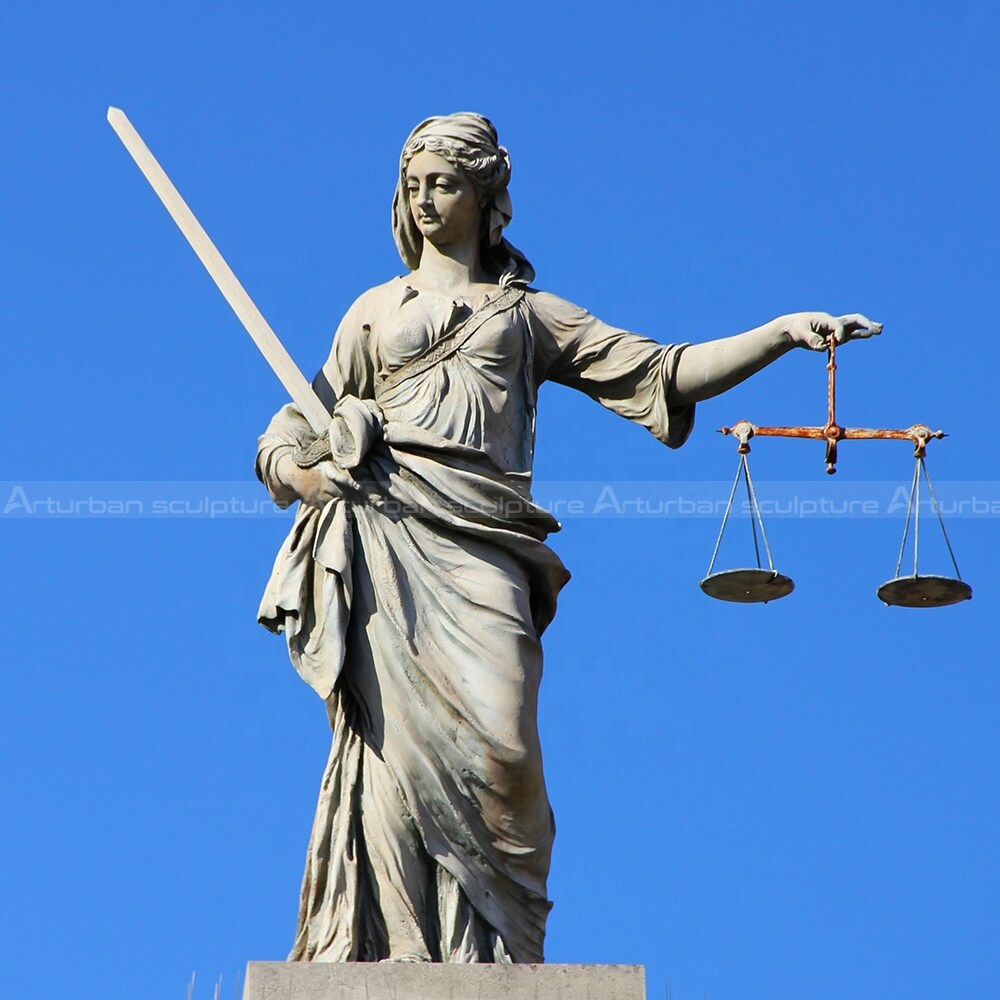 2.Production Process of B
lindfolded Lady Justice
1. Confirming the details drawing/ 3D mold/ Pictures with clients.
2. Making clay mold according to drawing/ client's photos/ 3D mold.
3. Lost-Wax casting bronze/brass statues.
4. Welding and Chasing.
5. Patina and wax surface, take all different views pictures/ videos, show to clients.
6. Wooden cases package.
Send us your requirements now, we will reply to your email within 24 hours