Love Sculpture — A sculpture full of Love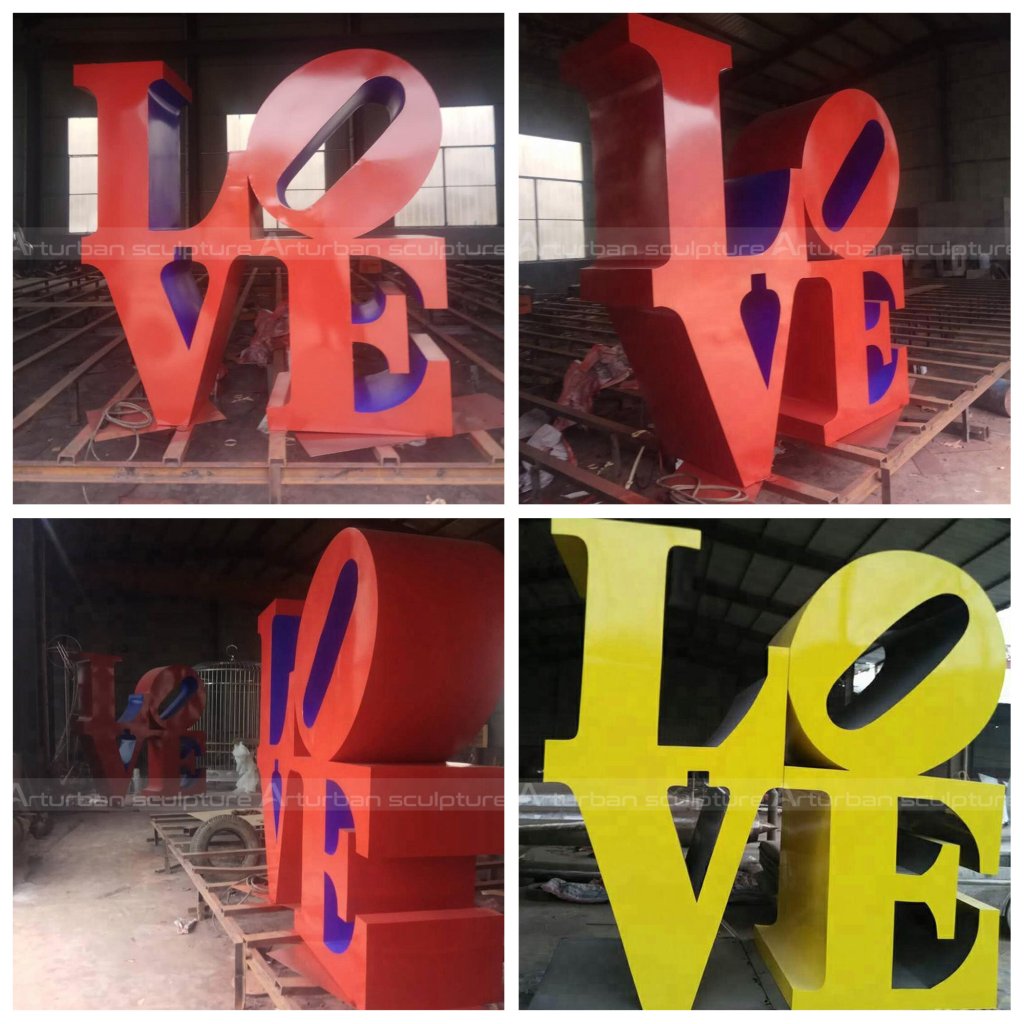 This huge red sculpture,love art robert indiana, arranged in the English alphabet of love, is an art work of legendary American artist Robert Indiana. As a pop artist, Robert Indiana boldly interpreted the word "love" and became one of the most famous works of art in the 20th century.
In 1965, when Indiana designed Christmas greeting cards for the Museum of modern art in New York, it first introduced the design pattern arranged by the English letters love. This image later made into paintings, prints, large sculptures, etc. because of its simple vocabulary and deep impression on the audience, the "love" series has successfully become a symbol of Indiana, or even a symbol in the era of globalization. In 1973, his design is adopted by the U.S. post office, which launched the "love" series of stamps.
Over the past half century, the love English alphabet sculpture originally created by Indiana has appeared in different corners of the world in the form of large-scale public art exhibitions. Let's feel the unique feelings of the artist's era under the works of Indiana. Let love pass through time and continue to this day.
Artistic features of love art robert indiana
Love art robert indiana is with the colorful capital letter "love". The first two letters are on the other two letters. The letter "O" is tilted, as if it had been swept away. Since he designed the first version in the 1960s, this logo has gained its own life, appearing on everything from posters and album covers to T-shirts and jewelry.
This large-scale craft art sculpture carefully is a replica of our Arturban sculpture foundry. On the front of the sculpture is bright red, and on the side is purple color. The 3D letter effect and the curved lines make the letters more flexible, showing the perfect beauty of curves. Often the simplest words and numbers have a deeper meaning, so does this sculpture. It not only represents the love between relatives, but also represents the love between true lovers and friends. Its existence represents the expression of fiery inner feelings.
This robert indiana love statue not only has unique innovation in modeling design, but also bright and beautiful colors. At the same time, it is also a very fashionable and generous art outdoor decoration. It can be wedding decoration, add a happy atmosphere with beautiful and generous appearance and color. It can also be a wedding gifts, commemorative gifts to lovers or friends. As a park, the bright colors of courtyard sculptures make us refreshing. It add cheerful and fashionable elements to the surrounding environment.
Send us your requirements now, we will reply to your email within 24 hours