1.Introduction of robert indiana love statue
Robert indiana love statue is very regular decoration. In 1964, Indiana designed the love pattern, printed it on stamps and sold hundreds of millions of copies. During the war between the United States and Vietnam, love was a bit anti-cultural – for many people involved in the anti war movement; but for the people who love peace, love were the main melody of the world.
Because of love is in line with the theme of the times, Robert Indiana become famous. He soon became a pop art representative. In 1970, Robert Indiana created the first sculpture version of love, which is currently on display at the Indianapolis Museum of art in his hometown. Over the next 30 years, Robert Indiana produced dozens of different sculpture versions and exhibited them in art galleries and streets around the world.
Love, an ordinary icon, has been sculpted into a work of art and displayed all over the world. Richard indiana love sculpture is not only loved by many people, but also regarded as a symbol of love. We can custom various stainless steel sculpture in any size, design as you want. welcome to contact us at any time.
2. Project cases of stainless steel sculpture
3.Production Process of robert indiana love statue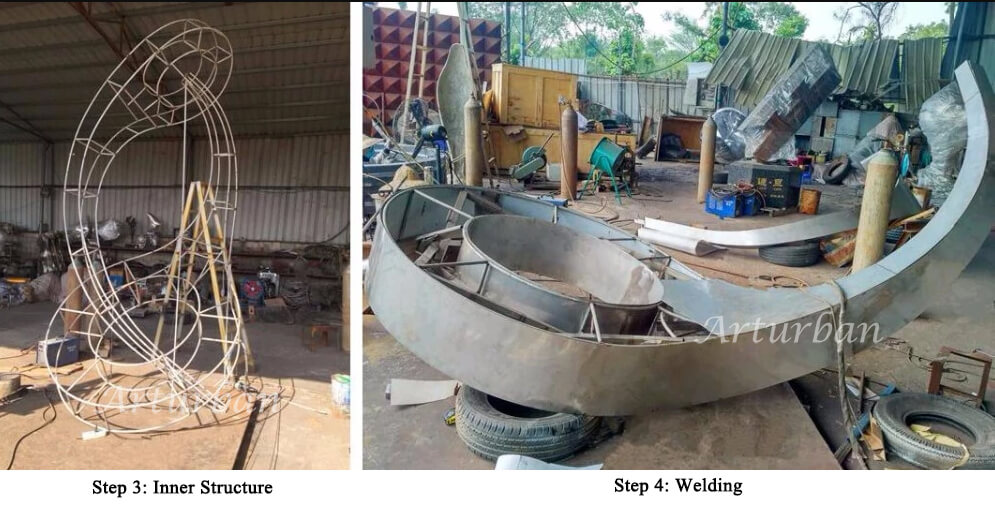 Send us your requirements now, we will reply to your email within 24 hours