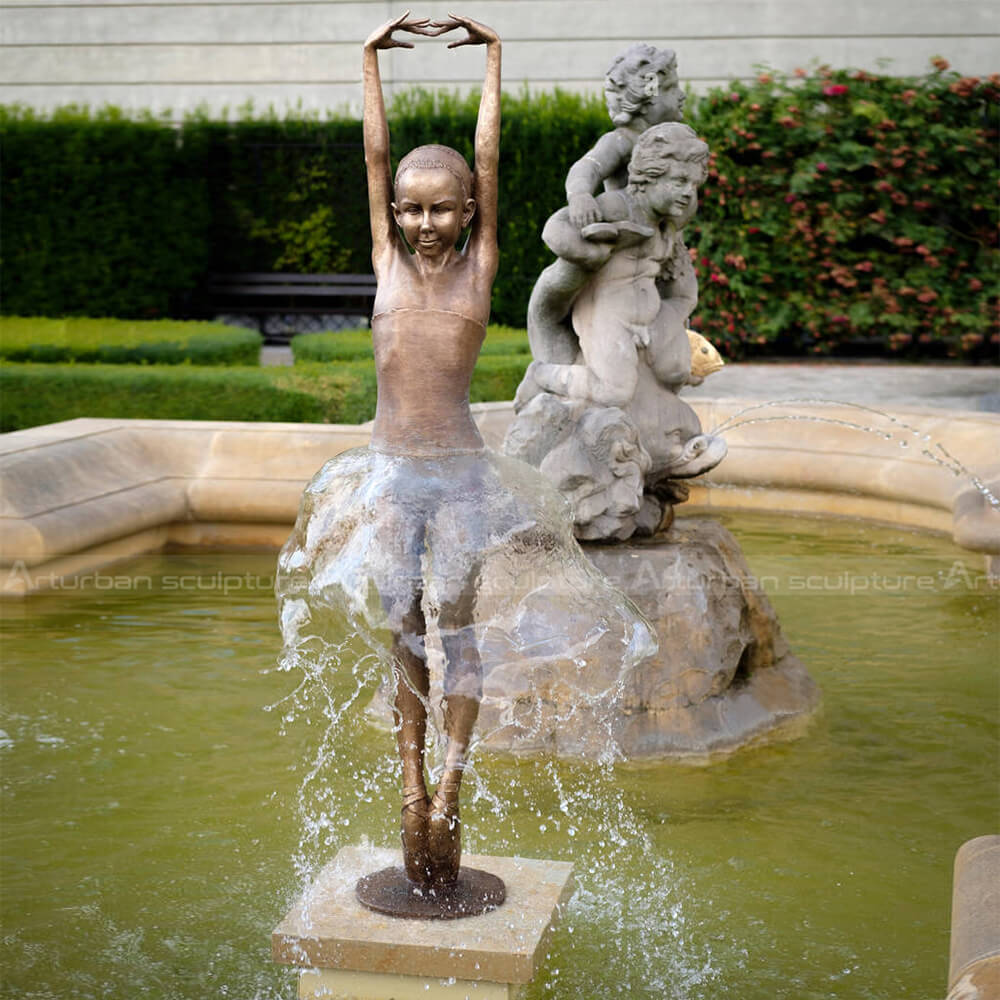 The creator Malgorzata Chodakowska of ballet dancer water fountain
Ballet dancer water fountain is the one of the most perfect work of Malgorzata Chodakowska. Gentle, clear, graceful, smart… This is the vocabulary that came to mind when I first saw the sculpture works of Polish artist Malgorzata chodakowska.

They can make people instantly forget all the miscellaneous thoughts, the water is cool, the posture is fair, and you will be immersed in it.
Many contemporary artists have increasingly avoided the theme of "beauty" in their works. They hope to present "grotesque" and "ugly" to echo the reality and conform to the "mainstream". Malgorzata does the opposite. Her realistic sculpture not only reveals the emotions hidden behind each of us ordinary people, but also shows the eternal beauty of the human body. In her view, "beauty" has been a basic human need for a long time, and avoiding beauty is also avoiding human nature.

Malgorzata chodakowska's creative inspiration comes from modern dance and reliefs in ancient Khmer areas, and even from the works of Impressionist master Dega.

Although most of his works are nude women, you won't feel any pornographic elements at all. The artist hopes to show the loneliness and beauty of human beings through these subtle and fragile images.
Detail of ballet dancer water fountain
This ballet dancer water fountain is an exquisite art copied by Arturban sculpture factory, which highly restores the exquisite details. The lovely girl raised high to show her beautiful movements, and she danced with light steps on tiptoe. The details of the water flow are not only a supplement to the sculpture, but also make it an indispensable part — the beautiful skirt fits perfectly into the bronze sculpture.
This beautiful fountain sculpture symbolizes eternity and youth, a kind of inherent potential in women's bodies. As the carrier of youth, brightness and beauty, they constantly bloom their own vitality and emotion.
Our experienced sculptors carve sculptures very delicate, lifelike and natural through their understanding of the details of sculptures. The bronze color and weightless, transparent, flowing and gushing water, is also impressive.
This bronze ballet statue fountain is a beautiful outdoor places. In the sculpture, we can feel the wisdom, strength and elegance of dancers. They enjoy every moment of life and experience real happiness from life. It stands there just like real people, making people forget that it is a sculpture. The pouring water spray not only shows a way of loving life, but also a form of pursuing happiness and art.