1.Introduction of ballet dancer sculpture
This ballet dancer sculpture IS made of metal wire. The ballet girl danced with one foot on tiptoe and the other foot bent into a beautiful posture. After a while, her bent feet, body, arms and other parts floated away with the wind, and her body gradually tended to dissipate. However, it did not affect her dancing movement in the slightest, showing tenacious vitality. Here we create muscles, limbs and skeleton with metal wires to form a dense and lifelike body.
This sculpture is made of high-quality metal materials. When making it, we pay attention to form and shape, which vividly shows the elegant dancing posture and body of the girl, and still adheres to her faith after passing away. The whole body white shows the sanctity and elegance of the girl, which looks both fashionable and artistic. We have more than 20 years of experience in stainless steel sculpture with vivid appearance. We support customization of various bronze ballet statue. If you have any demand, please feel free to contact us for more details.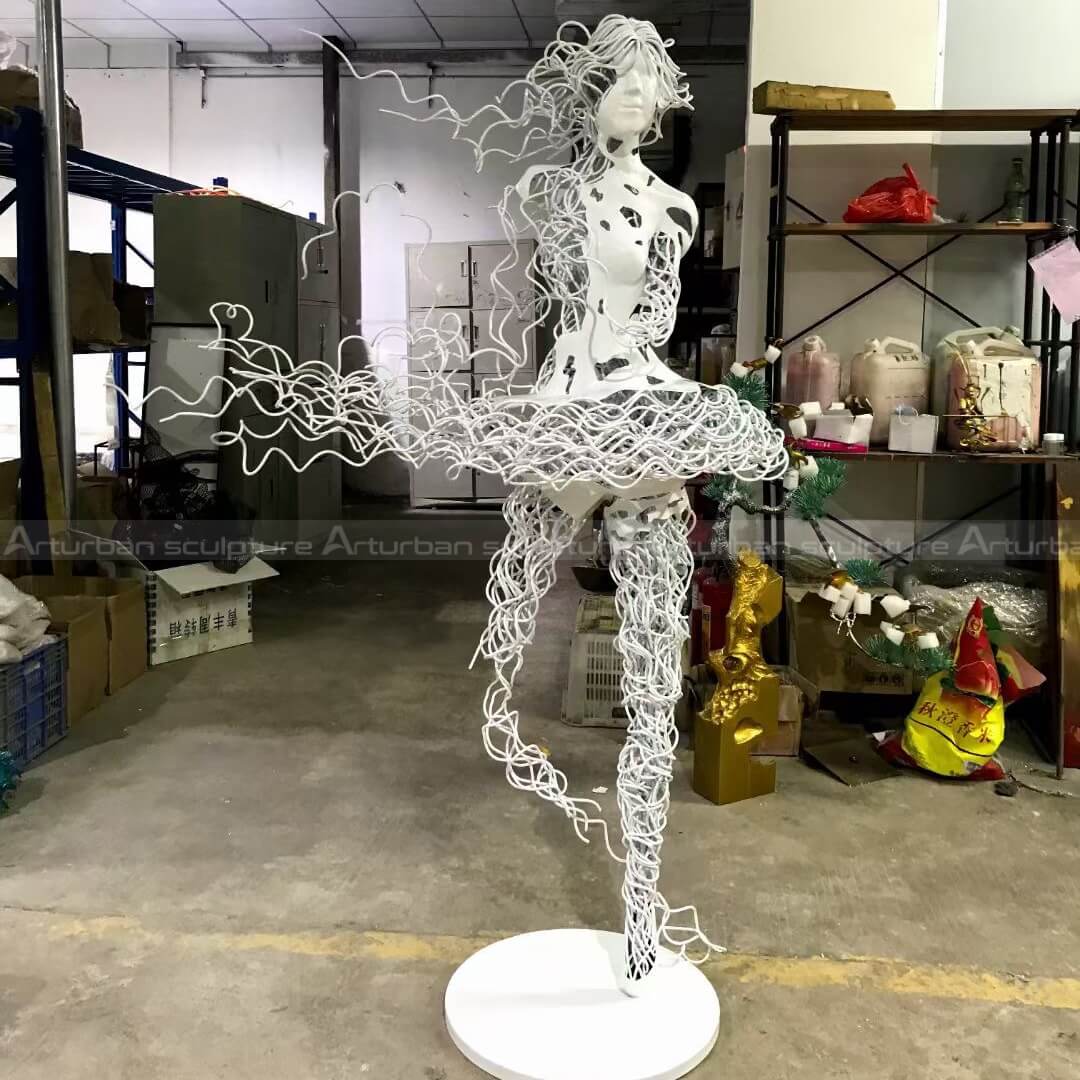 2. Production Process of ballet dancer sculpture
Send us your requirements now, we will reply to your email within 24 hours.