1.Introduction of wire head sculpture
This wire head sculpture is very beautiful. The large stainless steel hollowed human head sculpture adopts a modernist style, with strong abstraction and a simple and tense overall shape. The sculpture adopts a hollow out design, and the human head is woven with many stainless steel lines, allowing the entire interior structure of the sculpture to be seen through light. The interweaving of lines on the head creates a sense of dynamism, reminiscent of complex thinking activities. The entire sculpture is mainly toned with pure white, creating a modern atmosphere.
The inspiration for the creation of this Wire Man Sculpture comes from humanity's infinite longing and exploration of the future world, thus presenting a highly abstract form. The exterior design of the sculpture is simple and generous, with a strong decorative effect, which can add a unique artistic atmosphere to public places. At the same time, the stainless steel material make the sculpture have strong durability and adaptability, which can adapt to various environmental conditions and be displayed outdoors for a long time.
Therefore, these advantages have led to the widespread application of stainless steel sculpture in modern urban public art, becoming a beautiful landscape of urban. This man wire head sculpture is not only a decoration, but also a land mark for a place.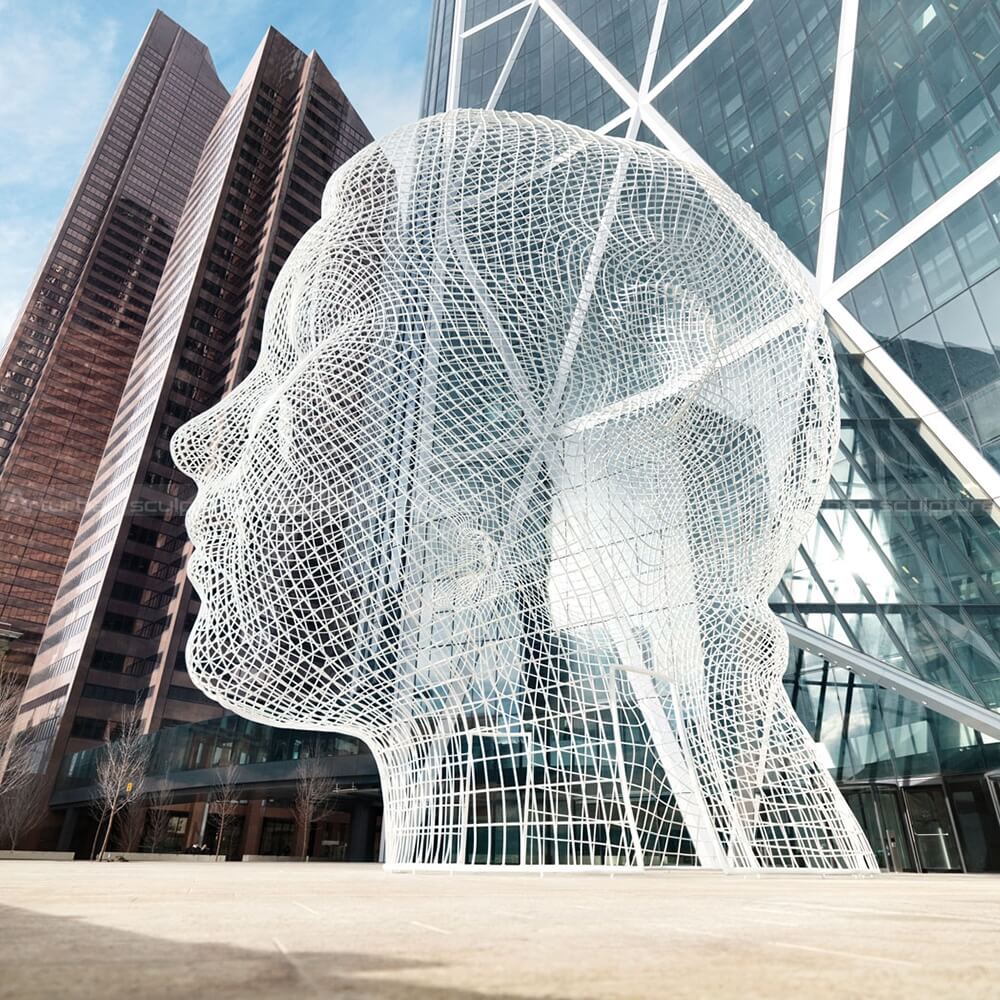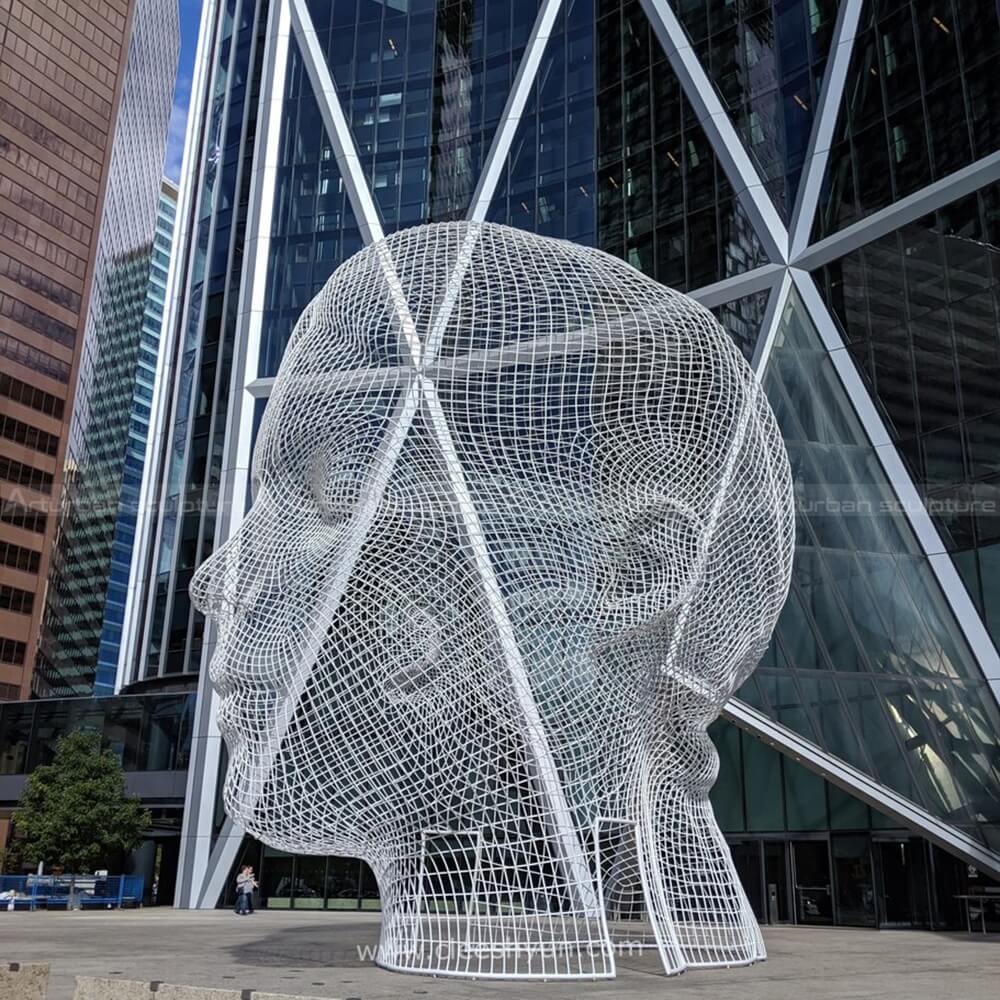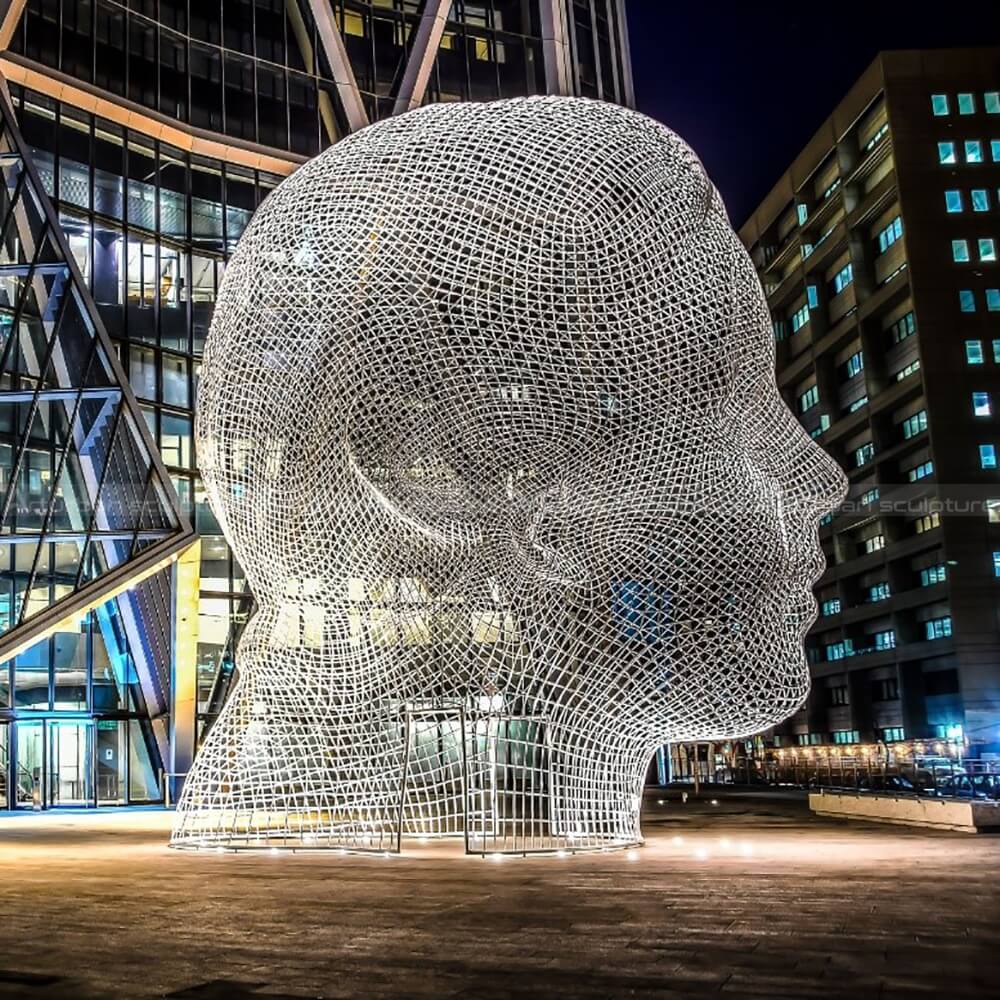 2. Project cases of stainless steel sculpture
3. Production Process of wire head sculpture
Send us your requirements now, we will reply to your email within 24 hours.