1.Introduction of two hands sculpture
This bronze two hands sculpture is a work of great artistic value. It shows a pair of hands holding
posture, as if expressing some emotion or respect. The posture of this sculpture is simple and
beautiful, leaving a deep impression. It can not only used for personal home decoration, but also
in public places or commercial places to bring people artistic and cultural enjoyment.
This Big Hand Sculpture is made of bronze, which is a hard and tough metal, and is very suitable
for sculpture. Secondly, bronze materials can be processed many times to achieve higher accuracy
and details. Finally, the bronze material has the characteristics of oxidation resistance and corrosion
resistance, so that the bronze sculpture can be preserved and displayed for a long time.
Arturban provides customized. The statues can be designed and produced according to customer
needs, and provide sculptures of various materials and styles. At the same time, Arturban has rich
experience and technology to produce high-quality and unique hand sculptures to meet customers'
needs and expectations.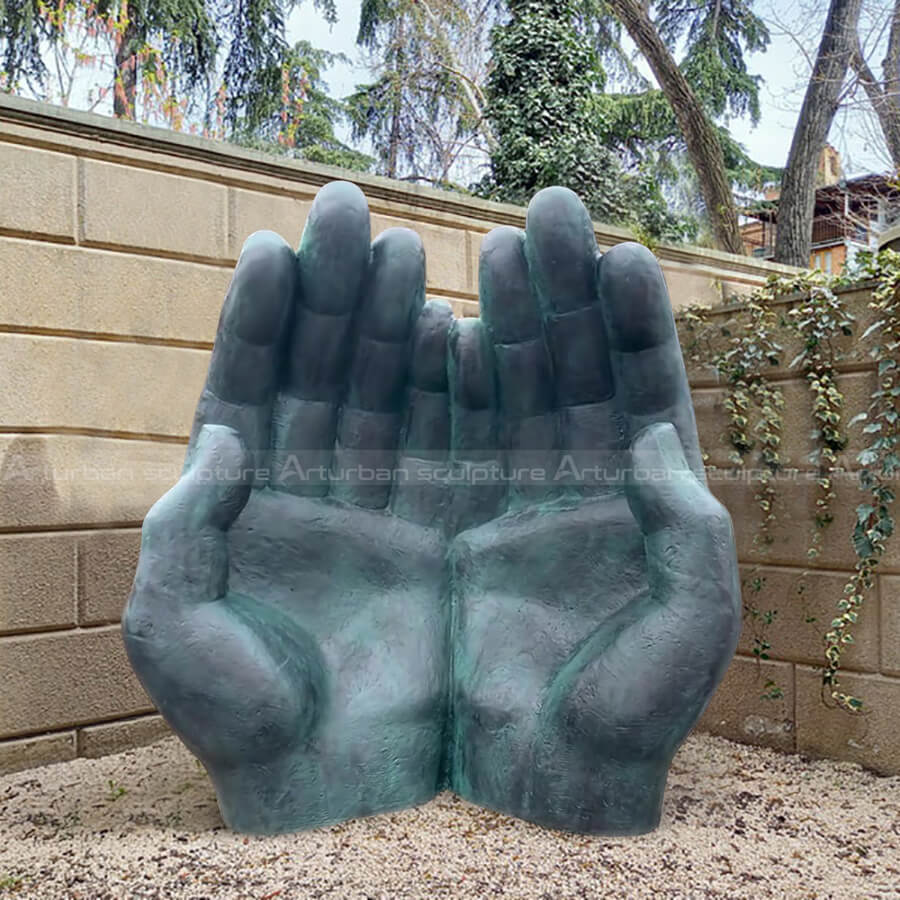 2. Production Proccess of two hands sculpture
1. Confirming the details drawing/ 3D mold/ Pictures with clients.
2. Making clay mold according to drawing/ client's photos/ 3D mold.
3. Lost-Wax casting bronze/brass statues.
4. Welding and Chasing.
5. Patina and wax surface, take all different views pictures/ videos, show to clients.
6. Packing into wooden cases after clients are satisfied with sculptures.
Send us your requiremnts now, we will reply to your email within 24 hours