1.Introduction of big hand sculpture
It is an outdoor big hand sculpture made of stainless steel. It depicts a large hand open,
with a large and delicate leaf placed on the palm. Connected with the leaf is a woven rope
around the wrist. There are also small leaves on the rope, which is also very delicate and
beautiful. This sculpture is made of silver-white stainless steel polished with sparkling
color to express the beautiful soul, which can bring vitality to the dark area of the garden.
Choosing this lovely Modern Stainless Steel Sculpture to decorate your garden
is an ideal way. These large pieces will add a touch of light to its open space and make the
surrounding environment unrestrained and energetic.
As a unique sculpture material, stainless steel can made into wax polishing, wire drawing,
sanding, bionic, paint baking, electroplating, sandblasting effects. Of course, different sculpture
effects will show different aesthetic feelings. At the same time, it is a very stable material in
the outdoor environment, which will not rust and is easy to handle. There will be no change
after a long time. At the same time, as an outdoor decoration, it will combine modern elements
to give you unexpected surprises. If you are interested in stainless steel sculpture, you can
contact us at any time for more details.
2. Project cases of stainless steel sculpture
3.Production Process of Big Hand Sculpture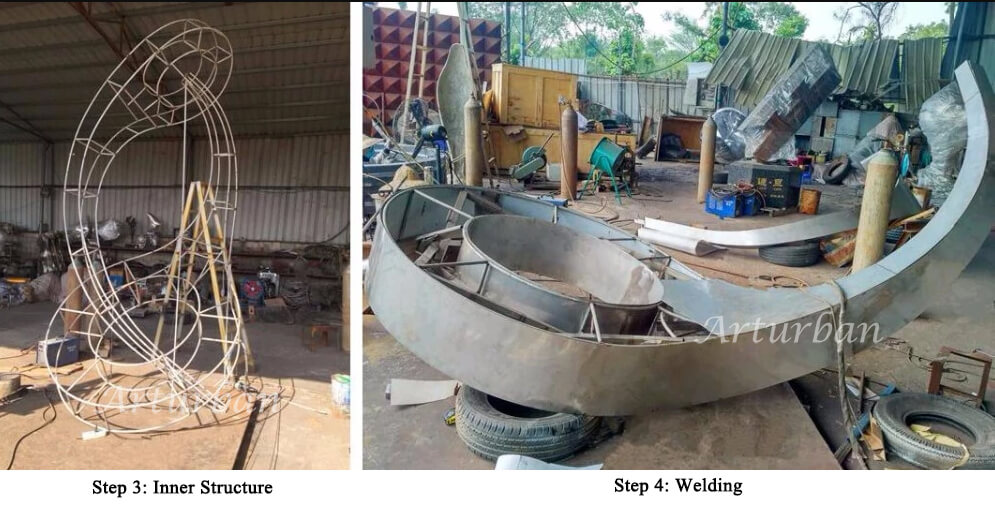 Send us your requirements now, we will reply to your email within 24 hours