1.Introduction of Michael Benisty sculpture
This michael benisty sculpture is a classic art sculpture of "I will find you in my life" created by
Michael Benisty in the outdoor gallery of Art Island in Area15. The huge couple embraced each
other warmly. They are kissing, dancing and communicating with each other. They are closely
connected with each other and have become a whole standing there permanently. Their mirror
allows you to see the power of their inner love, which is reflected from your soul to their soul and
heaven.
This michael benisty sculpture of lovers makes the pedestrians passing by it small. Only by looking
up at their love can we enjoy the beautiful shape. Whether they are in the bright sunshine or the
baptism of rain, they will still stand there as they were at the beginning. Like their love, they are
still strong after the test of time. This sculpture adopts the mirror stainless steel effect, which makes
the shape of the sculpture very perfect, the surface is very smooth, and the shape of the sculpture is
very natural. We have rich experience in the production of large stainless steel sculptures. We can
make them perfect both in terms of the firmness of the internal skeleton and the details of the external
image. If you are looking for high-quality stainless steel art sculptures, you can contact us at any time
for more details.
2. Project cases of stainless steel sculpture
3.Production Process of michael benisty sculpture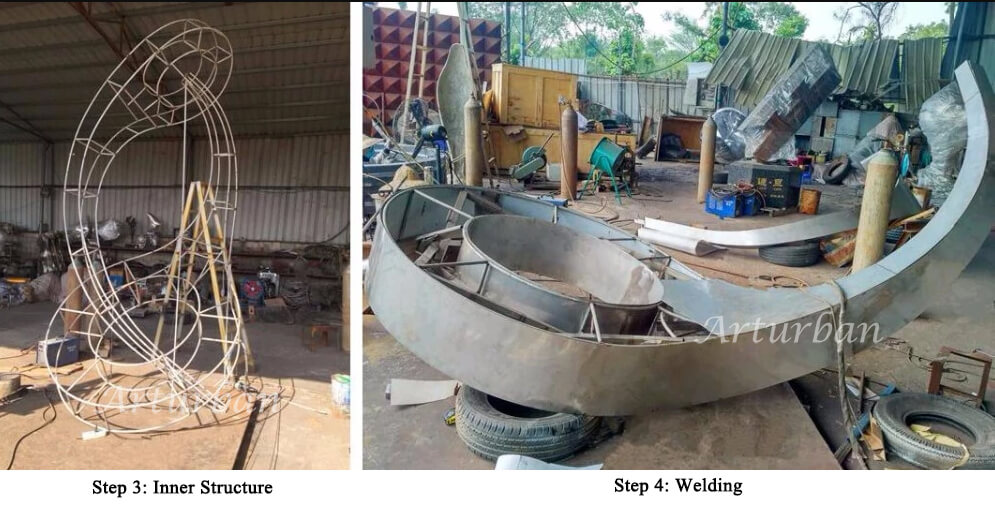 Send us your requirements now, we will reply to your email within 24 hours