1.Introduction of metal tree art sculpture
This metal tree art sculpture is an amazing artwork. It displays a tall tree with a thick and straight trunk and a dense and prosperous crown. The texture of the trunk is delicate, as if it were hundreds of years old, emitting a sense of vicissitudes and stability. The leaves on the tree crown are lifelike, and the outlines of the leaves are clearly visible. The shape and color of the tree crown give people a natural and vivid feeling. This tree sculpture showcases the beauty and vitality of nature through exquisite craftsmanship and delicate expression, allowing people to feel an intimate connection with nature. It is not only a decorative artwork, but also a tribute and respect to nature.
Metal Tree Sculpture Outdoor, as an artistic decoration, can be appreciated and applied in various places. It can be placed in public squares, parks, and gardens, adding a natural and vibrant atmosphere to the space. Tree sculptures are also suitable for interior decoration of buildings, such as halls, lobbies, or courtyards, bringing a unique artistic atmosphere to the space. In addition, tree sculptures can also be used for scenic spot embellishments in landscape design, such as recreational areas, pedestrian paths, and landscape corridors, providing people with beautiful visual enjoyment. Whether in urban or rural areas, tree sculptures can become eye-catching decorative elements, integrating with the surrounding environment, creating a joyful feeling of connection with nature for people.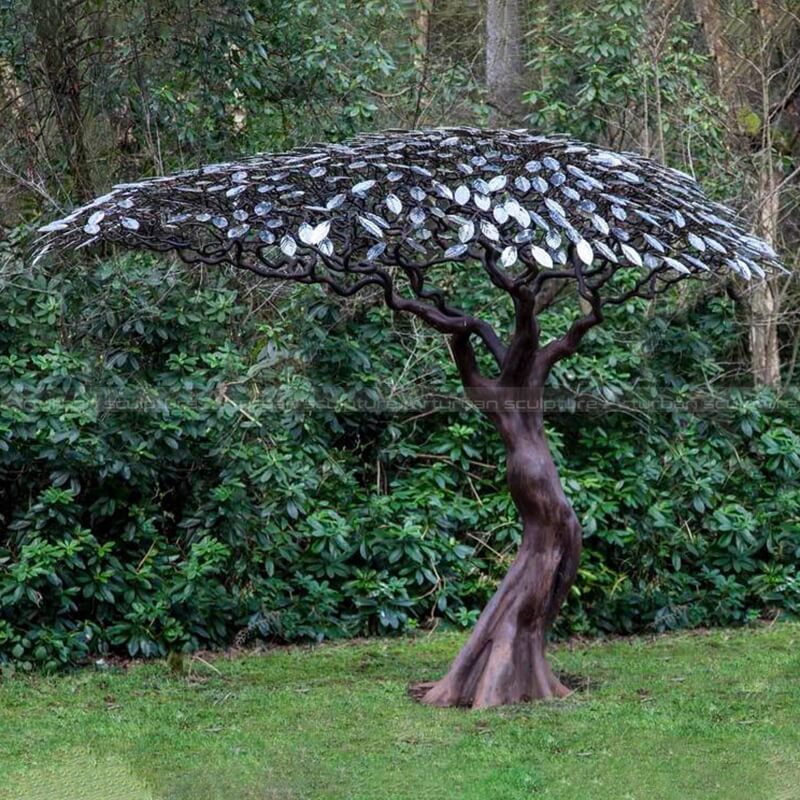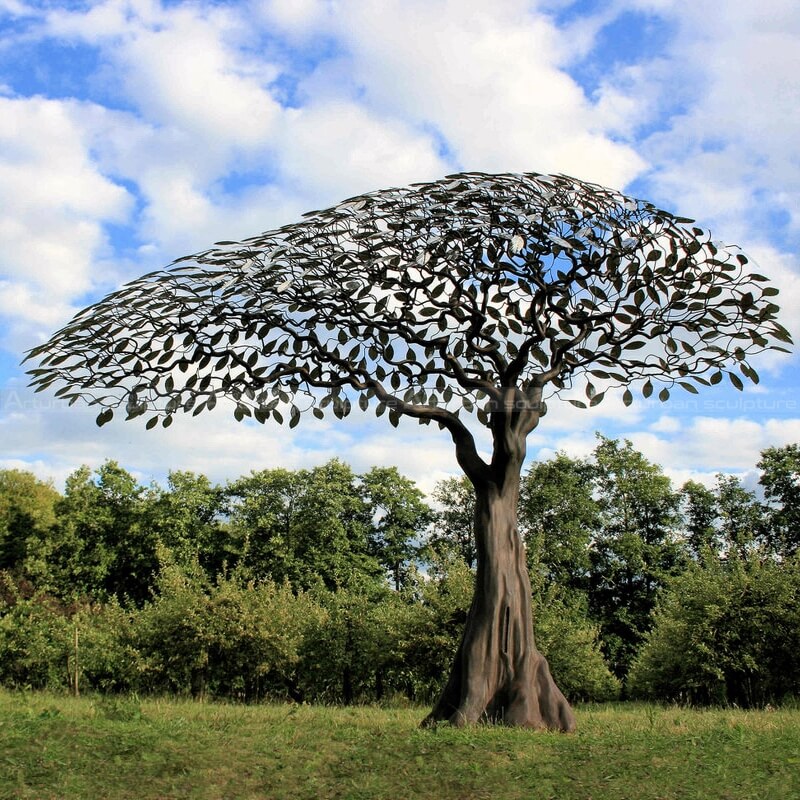 2. Production Process of metal tree art sculpture
Send us your requirements now, we will reply to your email within 24 hours.