1.Introduction of abstract tree sculpture
The abstract tree sculpture is visually striking. It looks like a big tree, tall and straight, with slender branches. The tree
crown adopts a hollow design, allowing sunlight to pass through the leaves and fall on the ground, creating a charming
light and shadow effect. This weathering steel tree sculpture can be integrated with the natural environment to become
a beautiful landscape in the garden and create a pleasant outdoor space.
Giant Tree Sculpture can be placed in gardens, parks, squares and other outdoor environments as landscape decorations
to add beauty and interest to the environment. Due to its strong weather resistance, it can withstand various climatic
conditions and is less prone to rust and corrosion, making it ideal for use in outdoor.
The advantage of outdoor garden weathering steel tree sculpture production is that it uses weathering steel materials, has
high strength and corrosion resistance, can withstand the test of harsh climate and has a long service life.
In addition, weathering steel materials can also be customized through processing, welding, cutting and other ways to
produce various shapes of tree sculptures, providing more choices and flexibility. Because of its good wind resistance, water
resistance, UV resistance, oxidation resistance and other properties, weathering steel tree sculpture has become an ideal
choice for outdoor landscape decoration.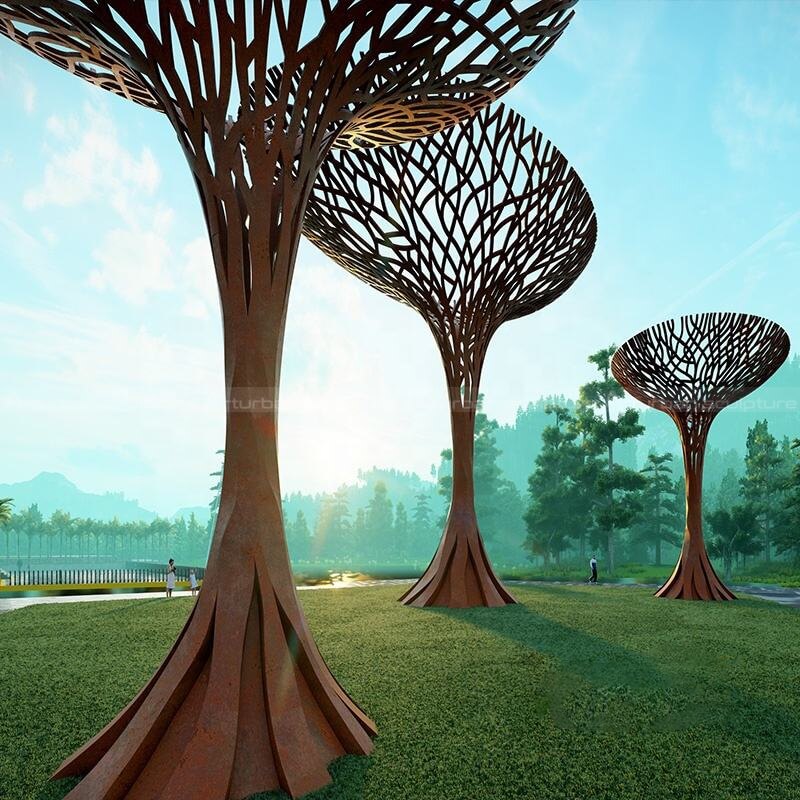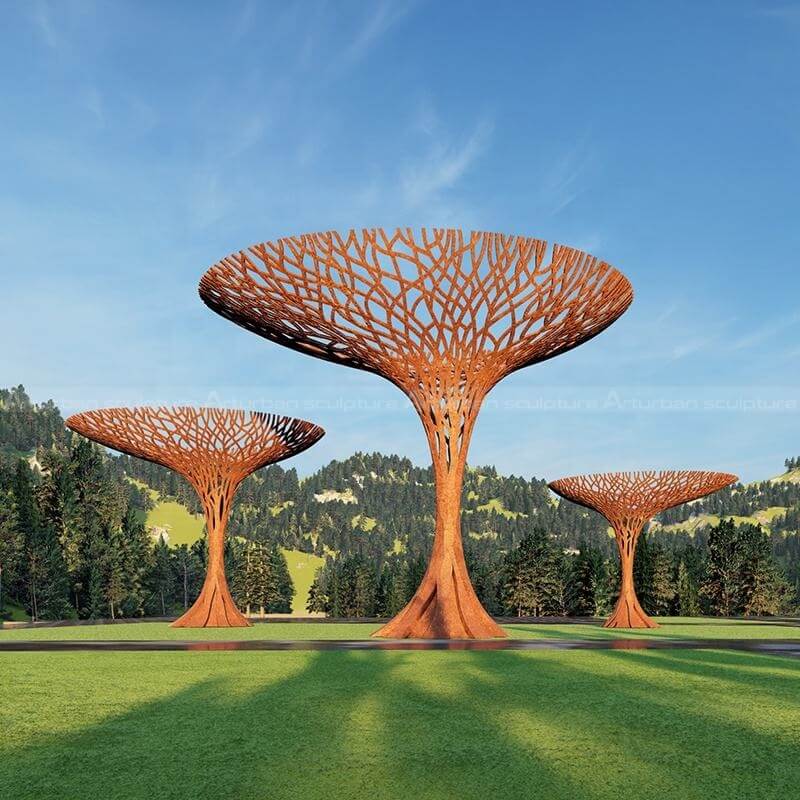 2. Production Process of abstract tree sculpture
Send us your requirements now, we will reply to your email within 24 hours.