1.Introduction of stainless steel tree sculpture
It shows a beautiful stainless steel tree sculpture. It depicts a winding silver stainless steel
tree with simple branches. Its winding shape is very artistic. The mirror effect and uneven
texture on the surface show the unique personality of the tree. Such stainless steel tree statues
are usually placed in outdoor gardens, parks or courtyards, squares and other places. This
abstract art sculpture with modern flavor, simple and generous shape, smooth and natural
lines, make the sculpture show artistic beauty.
This stainless steel tree sculpture adopts abstract and concise artistic effects. In terms of modeling,
this abstract tree statue abandons all objective representations, goes straight to the essence and
internal structure of things, and uses symbolic language to create a visual form that can deduce
spiritual and conceptual activities. It is presented in abstract form and retains the main characteristics
of trees in shape, symbolizing the healthy growth of life. If you are interested in this Steel Tree Sculpture
or other outdoor statues, you can contact us at any time for more details.
2. Project cases of stainless steel sculpture
3.Production Process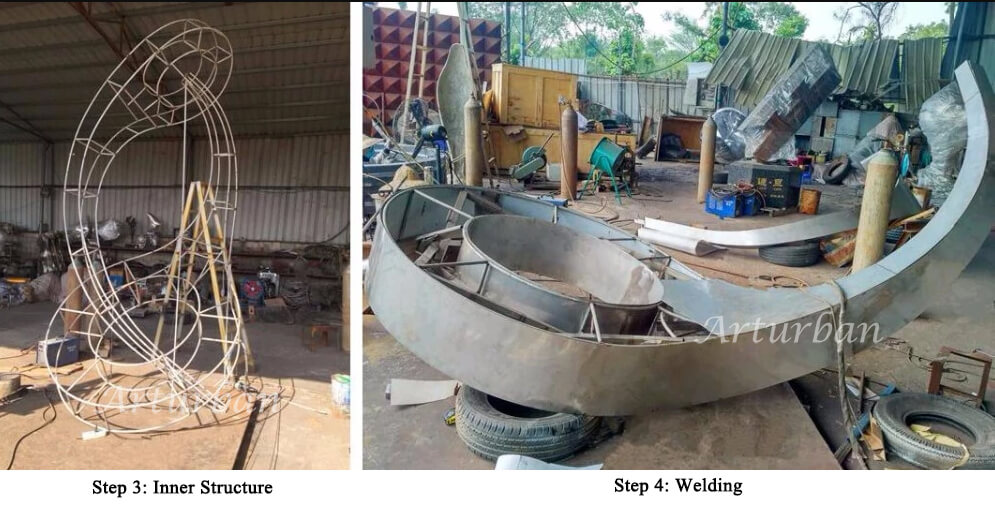 Send us your requirements now, we will reply to your email within 24 hours