1.Introduction of landscape art sculpture
This is a stainless steel landscape art sculpture. Stainless steel sculpture is a type of sculpture with a
modern and artistic sense. With its unique characteristics and beautiful appearance, it has become
an indispensable part of urban decoration. Irregular stainless steel sculptures attract attention with
their unique shapes and unique shapes, and often become one of the landmarks in cities.
Stainless steel Abstract Landscape Sculpture can not only serve as a decoration for a city, but also
convey its cultural and spiritual meaning. Through different forms and structures, sculptures can
present different themes and meanings, such as urban landmark sculptures, commemorative
sculptures, and sculptures with environmental themes. In specific scenes, the placement of sculptures
is also important, and can be designed according to different environments, forming a beautiful scene.
We are a professional sculpture manufacturing company with unique advantages in stainless steel
sculpture production. Our factory advanced technology and equipment that can ensure the production
quality. Sculpture can be designed and produced according to different needs and scenes, making
sculpture more expressive and pleasing.
2. Project cases of stainless steel sculpture
3.Production Process of landscape art sculpture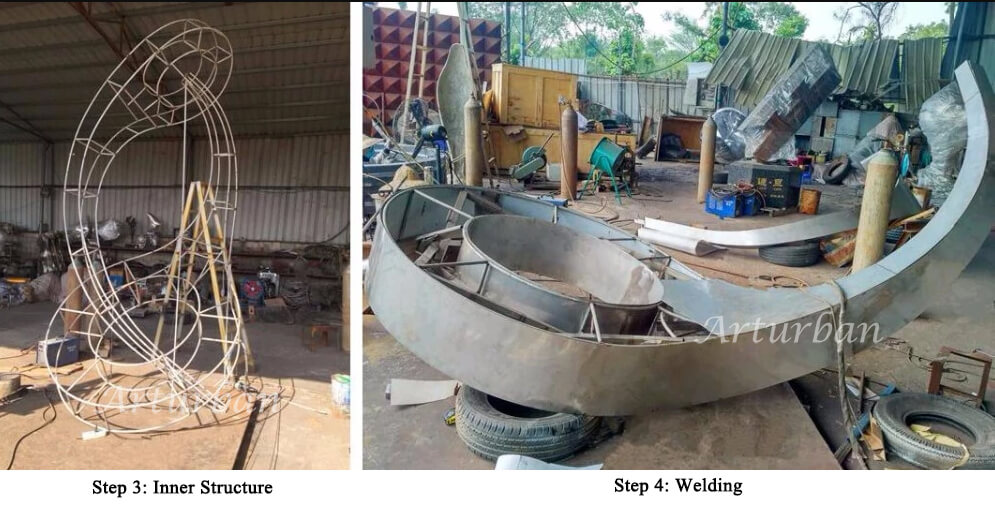 Send us your requirements now, we will reply to your email within 24 hours