1.Introduction of Julius Caesar Bust for Sale
Julius Caesar Bust for Sale sells well in our factory.Gaius Julius Caesar, the military commander and politician at the end of the Roman Republic, was the key figure in the transformation of the Roman Republic system to the Roman Empire and was regarded as Emperor Caesar or the dictator of the Roman Republic in history. He is also the author of Latin prose. Since he is an outstanding military strategist, and his leadership has allowed the country in a long time development successfully, military strategists ecommended and imitated Caesar's art of governing the army hightly during the history.
Julius Caesar Bust is dressing in a robe and looks like a noble emissary. His scarce hair as if explained that the effort he has made for the contribution of country in his life. Emperor Caesar promotes the development of history will has the supreme status in people's hearts, Caesar Statue is one of the celebrity sculptures we often make. We have rich experience in bust sculptures of characters so that we can make bust sculptures of various characters for you, whether it is in a school, an auditorium, a park, or a square, it is a memorial and historical existence.So please contact us for more detailed sculpture information.And Julius Caesar Bust for Sale at present.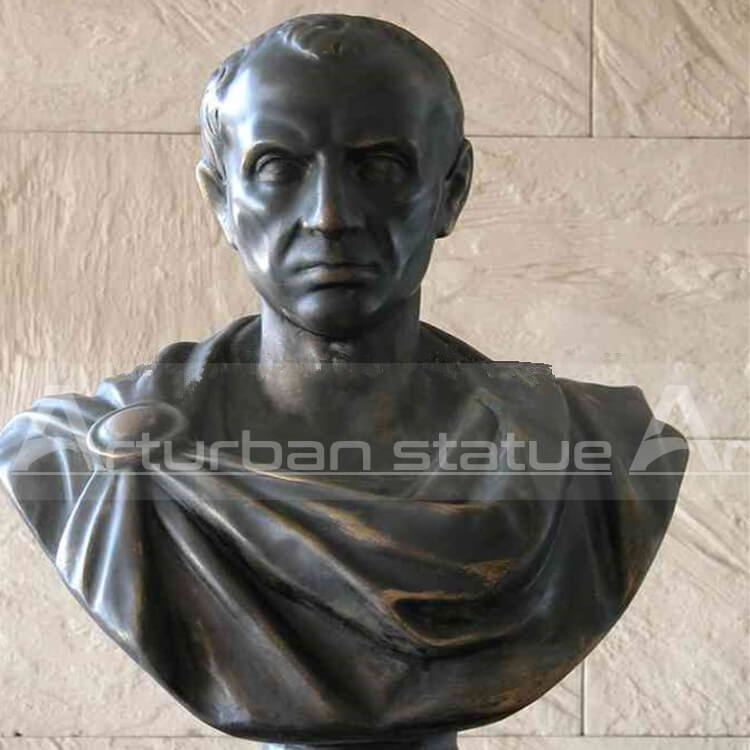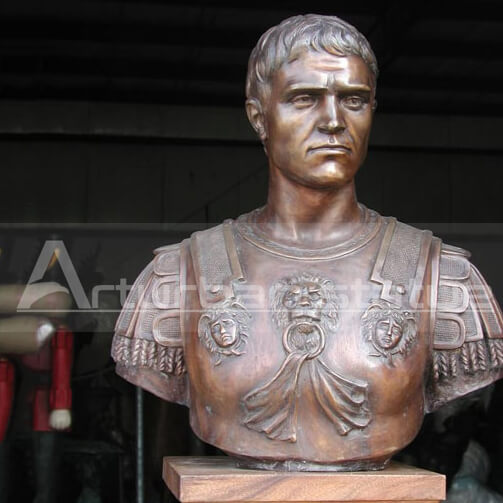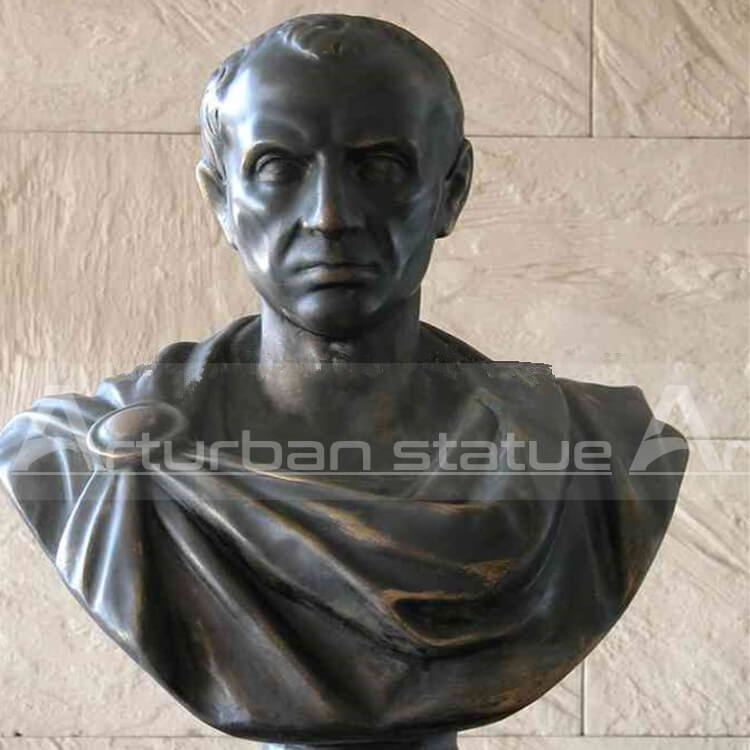 2.Production Proccess of Julius Caesar Bust for Sale
1. Confirming the details drawing/ 3D mold/ Pictures with clients.
2. Making clay mold according to drawing/ client's photos/ 3D mold.
3. Lost-Wax casting bronze/brass statues.
4. Welding and Chasing.
5. Patina and wax surfance, take all different views pictures/ videos, show to clients.
6. Packing into wooden cases after clients are satisfied with sculptures.
Send us your requirements now, we will reply to your email within 24 hours