1.Introduction of Caesar Statue
Caesar Statue is not only a tribute but also a memory.Gaius Julius Caesar was a great writer. He was talented and intelligent since his childhood. At the age of 7, Caesar was sent to nobles' school. In school, he not only has to learn the basic letters, math and Latin, receive military education and physical training, but also study subjects such as literature, history, and geography. And his excellent performance in these subjects was often appreciated by teachers. Caesar is proficient in Greek and loves Greek classical literature. When he was a teenager, he published "The Merit of Hercules" and the tragedy "Oedipus". He also studied rhetoric and oratory with an eloquence teacher. It can be said that the Caesar's knowledge depth and breadth was so vast that few people could match at that time.
Caesar Statue is the image of Emperor Caesar when he was in the army. Julius Caesar Sculpture is wearing armor majestic and heroic, and always has short hair, looks energetic and capable. He has promoted the unification of the country and promoted the process of history. He is the most important person in history and culture. When we sculpt figures, we pay attention to the details of the characters and the description of their expressions, highly restore the image in history. We sculpt with high-quality bronze allowing you to display it for a long time no matter indoors or outdoors with excellent state. We have produced many kinds of sculptures for our customers, both full body and bust are vivid. You can contact us for more information so that we can make the most suitable sculpture for you.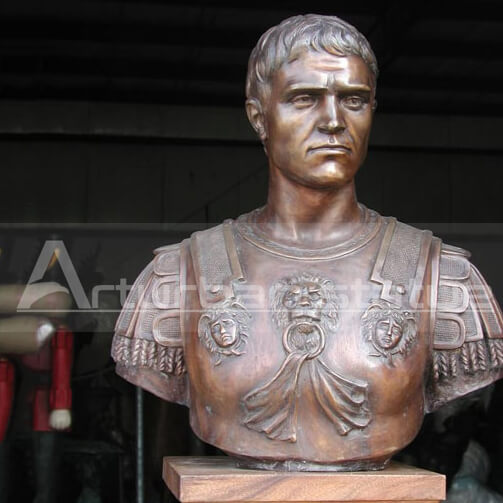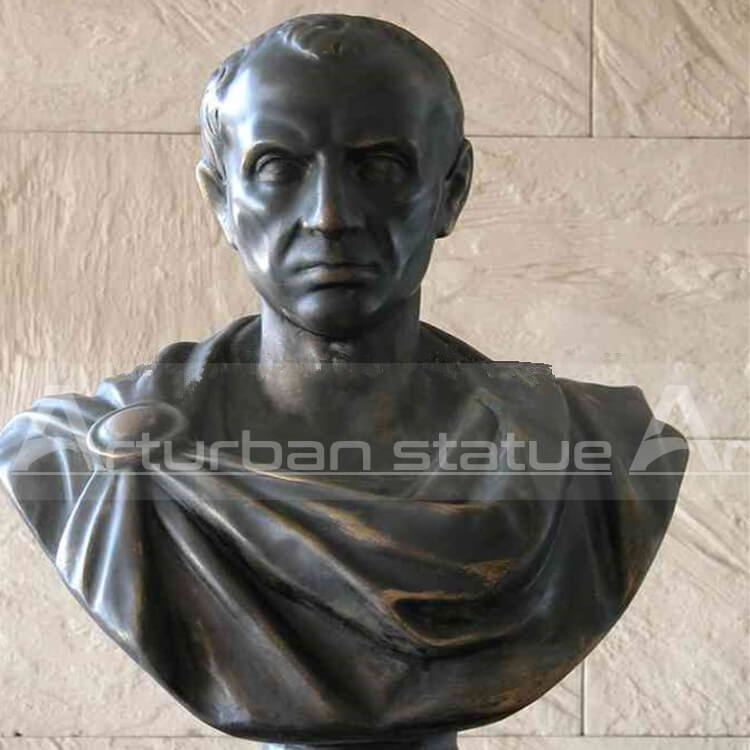 2.Production Proccess of Caesar Statue
1. Confirming the details drawing/ 3D mold/ Pictures with clients.
2. Making clay mold according to drawing/ client's photos/ 3D mold.
3. Lost-Wax casting bronze/brass statues.
4. Welding and Chasing.
5. Patina and wax surfance, take all different views pictures/ videos, show to clients.
6. Packing into wooden cases after clients are satisfied with sculptures.
Send us your requiremnts now, we will reply to your email within 24 hours