Kaws' Pop Art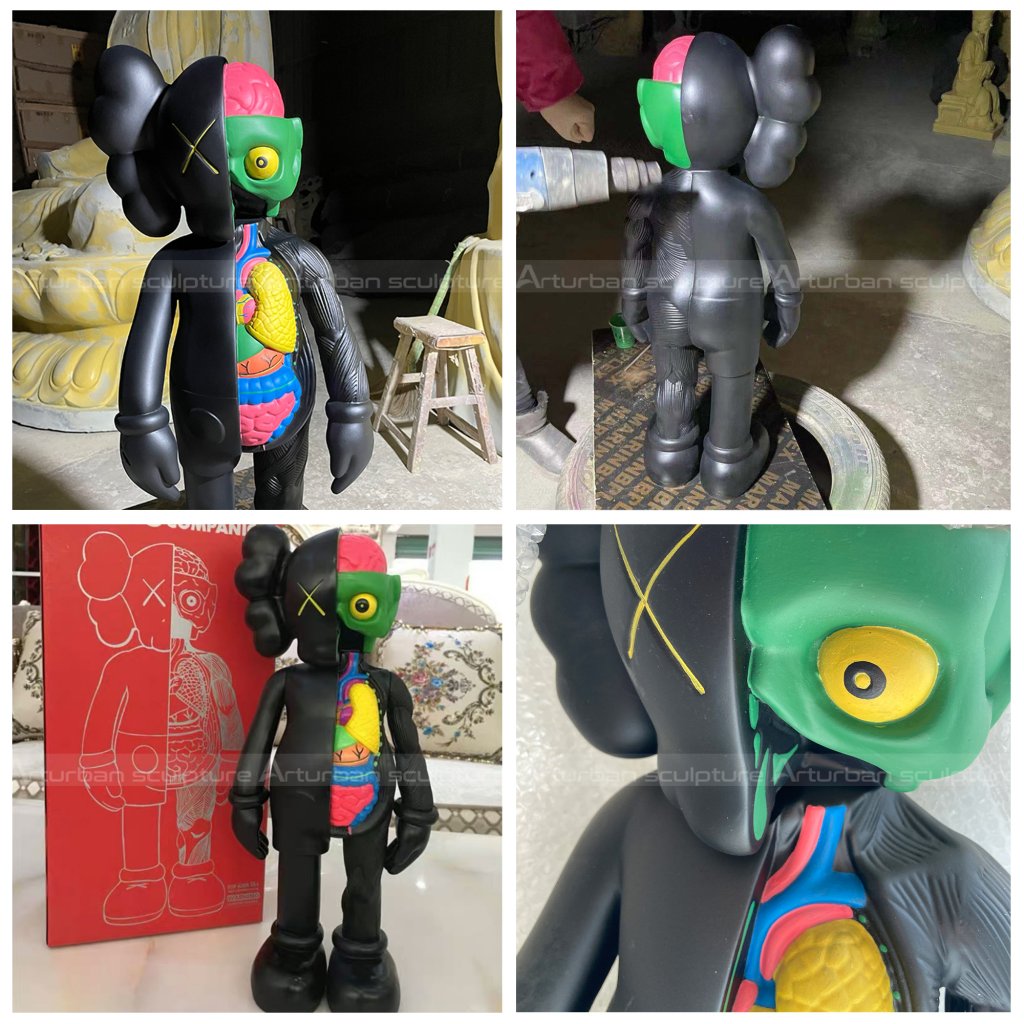 Kaws skeleton statue is very popular. People who pay attention to fashion circles and street culture believe that the name kaws has long been heard by you. As one of the most influential artists in the contemporary pop culture trend, kaws has carried out rich cross-border cooperation between its iconic graffiti design and various art cultures in the past two decades.
Brian Donnelly is the creator of kaws and is also known as kaws. Kaws began his career as a graffiti artist. By the early 1990s, he moved to New York City and began to focus on overturning the images on bus shelters, telephone booth advertisements and billboards. Soon after his reputation and popularity reached unprecedented heights, these advertisements became more and more popular with the public. Kaws Companion Sculpture is our popular and hot sale product.
From the early image creation originated from the street, it has developed into the creation of toys, clothing and other derivatives. It has also made excellent attempts in the fields of sculpture, oil painting and so on. It gradually established its own strong and viable art career. Nowadays, whether from the perspective of art, innovation or business, kaws can be described as a successful example of cross-border art.
Today, he is not only a street graffiti artist, but also his sculpture and installation art travel around the world. In kaws' creation, dolls are an indispensable part. We often see familiar cartoon characters in kaws' elements, such as the Simpsons, Mickey Mouse, Michelin, Smurfs and even SpongeBob. Kaws can always make them look different, full of childlike fun and a sense of humor. Kaws also wants to combine his childhood into his creation and present it to everyone in this way.
Details of Kaws Skeleton Statue
Don't look at the XX eyes of every doll. After dissection, we found a pair of sharp eyes behind XX. They not only have insight into the world, but also their hearts, lungs and minds. Every detail is very complete and can't be missed!
This kaws dissected statue is very classic. We can see that the body is divided into two parts. One part have the complete shape of the figure, and the other part dissected to see the internal structure. It is very vivid. We use the traditional black in the body structure, and we use the pink brain, lemon green bones and different colors of internal organs in the interior of the sculpture. However, for Brian Donnelly, the creator of the sculpture, the composition of this sculpture is not bloody at all, and we can better understand the essence of things through the internal structure.
The kaws statue is popular among people who interested in fashion trends and street culture. Whether it placed in the family as decoration or as a private collection, it is a very valuable art sculpture. It is not only an ornament, but also a way to show the owner's identity, status, knowledge and artistic cultivation.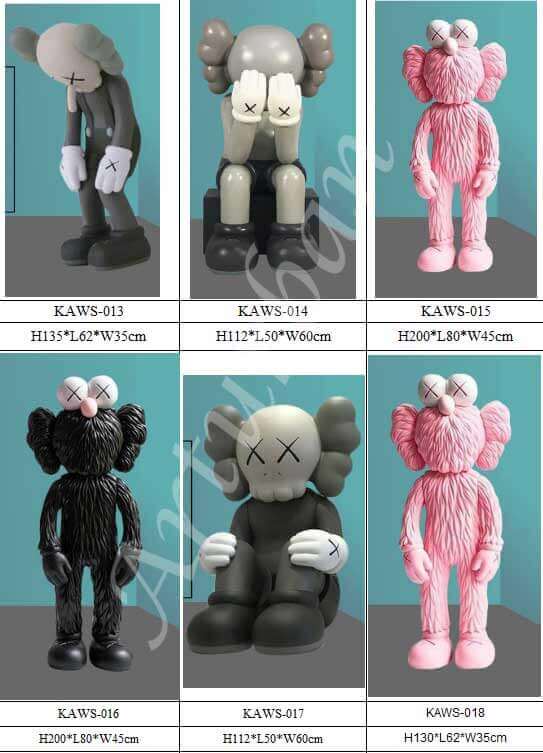 Send us your requirements now, we will reply to your email within 24 hours