Ashford Hollow Foundation by Griffis Family is very famous. Artist Larry Griffis, Jr. in the mid-1960s, which first resided at Kissing Bridge and then moved in 1968 to 425 acres in East Otto in Cattaraugus County
It is worth noting that Griffith sculpture park has two land tracks. The main part is the largest, known as Mill Valley Road site, with many of the most popular sculptures. The second area, known as the Rohr Hill Road site, has many towering roadside sculptures that can be seen from the road.
Coordinates: 42.368585, -78.692024.
Address: 6902 Mill Valley Rd, East Otto, NY 14729.
There is a parking lot in the park, which can park vehicles there very well. The admission fee is on the honor system and can be paid in cash in the delivery box or on the park website. (adults are $5, students / seniors are $3, and children under the age of 10 are free.)
Link: https://griffissculpturepark.org/
Larry Griffis, Jr., founded the Ashford hollow foundation in 1969 to help manage Griffith Sculpture Park and Essex Art Center. At 7:00 p.m. on Saturday, June 8, 2019, the first activity "50th Essex anniversary party" will be held at Essex Art Center, 30 Essex street, buffalo.
For 53 years, the Ashford Hollow Foundation has owns and operated the Griffis Sculpture Park and the Essex Arts Center in Buffalo, NY. The mission of the Ashford Hollow Foundation is to promote the visual and performing arts as well as construct a dynamic relationship between the arts and education in Western New York to better its young people and the greater community.
1. Nila Griffis Lampman—Executive Director of Ashford Hollow Foundation
The Griffith sculpture park is now managed by the Ashford hollow foundation, and the foundation is now managed by the Griffis family for the third generation.
In 2010, Nila Griffis Lampman officially joined Ashford hollow foundation as executive director. She is keen to connect people with the art, projects and history of Griffith Sculpture Park and Essex Art Center.
2. Kevin Cichocki – Board Chair of Ashford Hollow Foundation
A breakthrough, entrepreneurial executive recognized on a national level for establishing and growing a musculoskeletal care management company into a $45M business providing $200M+ in healthcare savings to payers, ACOs and TPAs over 20 years.
3. Catherine Gillespie-oard Vice Chairperson of Ashford Hollow Foundation
Catherine Gillespie feels that the art is meant to be used and handled, therefore she creates very thin pottery pieces that are comfortable and enjoyable to use as well as view. She primarily produces fine hand-thrown stoneware with vibrant colors and themes from nature. Each pot is individually made; no two are exactly the same. Catherine is a graduate of Tufts University with a BS in occupational therapy.
4. Joseph F. Winter-CPA, CFE, CITP, Board Treasurer
Joseph Winter, CPA, CFE, CITP is an Associate Professor of Accounting at Niagara University. He has a BS in Accounting from Daemen College and an MBA from Canisius College. Prior to becoming an accounting academic, Joe has been a CFO in health care, insurance and economic development. He is the Chairman of the Erie County Budget Commission and is on the board of the Health Sciences Charter School, NCCC Accounting Advisory Board and Society of St. Vincent DePaul.
5. Shasti O'Leary Soudant-Board Secretary of Ashford Hollow Foundation
Transdisciplinary artist, designer and writer.
In her art practice, she uses a wide range of media and material to create immersive experiences that concern perspective, hidden forces, randomness, iterative systems and transformation, in an attempt to initiate meaningful engagements with the public. Shasti's work may be viewed at her website.
6. Ryan Arthurs- Board Member
Ryan Arthurs is a visual artist who lives in Buffalo, New York. He received his M.F.A. in Photography from Massachusetts College of Art and Design in 2012 and a B.A. in Studio Art from Carleton College in 2005.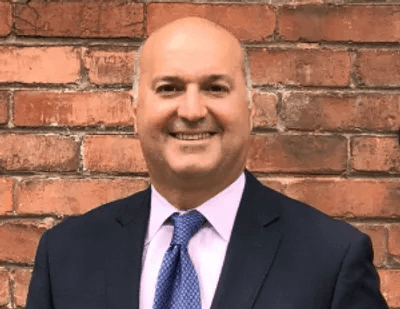 7. Frank LoTempio III-Board Member
Frank LoTempio, III, President of LoTempio P.C Law Group. Mr. LoTempio earned his Juris Doctor from the State University of New York at Buffalo School of Law. While in law school, Mr. LoTempio clerked for the United Steelworkers of America Office of General Counsel in Pittsburgh, Pennsylvania. He is admitted to practice in New York State, the State of Florida and the United States District Court Western District of New York.
8. Kenneth Payne- Board Member
Sculptor Kenneth Patrick Payne was born in Milwaukee Wisconsin. After attending seven different colleges and universities, he received his MFA from the University of Wisconsin. He began teaching at Buffalo State College in 1990 where he has run the sculpture program for the past 25 years. Kenneth Payne has lived and worked in many places and has completed large scale sculpture projects in several countries including Hungary, Israel, Finland, Latvia, Estonia and the United States. Recently he completed a new sculpture in Zheng Zhou, China. His work may be viewed at www.kennethpayne.net
9. Doug Sitle-Board Member
Doug Sitler has been a volunteer at the Griffis Sculpture Park since 2004. He first fell in love with the park while attending the legendary 10,000 Maniacs concert in July 1991. Doug has been a frequent visitor ever since.
10. Jon Spielman-Board Member
Jon Spielman, President of Spielman Fabrication and Professor of Architecture at University of Buffalo. He is a former past-president of the Ashford Hollow Foundation.
11. Adam Zyglis, Board Member
Adam Zyglis is the Pulitzer Prize-winning editorial cartoonist for The Buffalo News, his hometown newspaper.
Zyglis graduated Alden High School in 2000 and later began drawing weekly editorial cartoons for The Griffin at Canisius College. After earning three national collegiate cartooning awards from his work at The Griffin, Zyglis landed an internship in the Graphics Department of The Buffalo News. At just 22 years old, Zyglis became the staff cartoonist for The News in August of 2004, replacing Tom Toles who left for The Washington Post.
Send us your requiremnts now, we will reply to your email within 24 hours