1.Introduction of The Travelers Bruno Catalano
The travelers Bruno Catalano is a modern art work created by Italian sculptor Bruno Catalano. This sculpture is with hollowed body, which is also known as "negative space sculpture". A standing figure whose body is completely hollowed out, is with only a straight line, forming a feeble effect. The facial expression shows a cold and silent attitude, giving people a sense of alienation.
The Bronze Frances Bruno Catalano conveys a philosophical idea, suggesting that people are lonely and confused in the world. Secondly, it symbolizes the spiritual state of modern people, and means the loneliness in modern society. In addition, it is also a form of artistic creation, aiming to explore the relationship between sculpture and space, time, human experience and other aspects. The statue shows the unique charm of modern sculpture, and its sculpture form have unique aesthetic sense and value.
We can customize various sizes and styles of the travelers according to your requirements. Let you have a beautiful sculpture with artistic value and cultural connotation in home or office. It can not only beautify the environment, but also stimulate people's travel and adventure spirit, reminding us to explore the world bravely and keep forging ahead. At the same time, such statue can also display personal taste and cultural achievement, and become a unique way of life.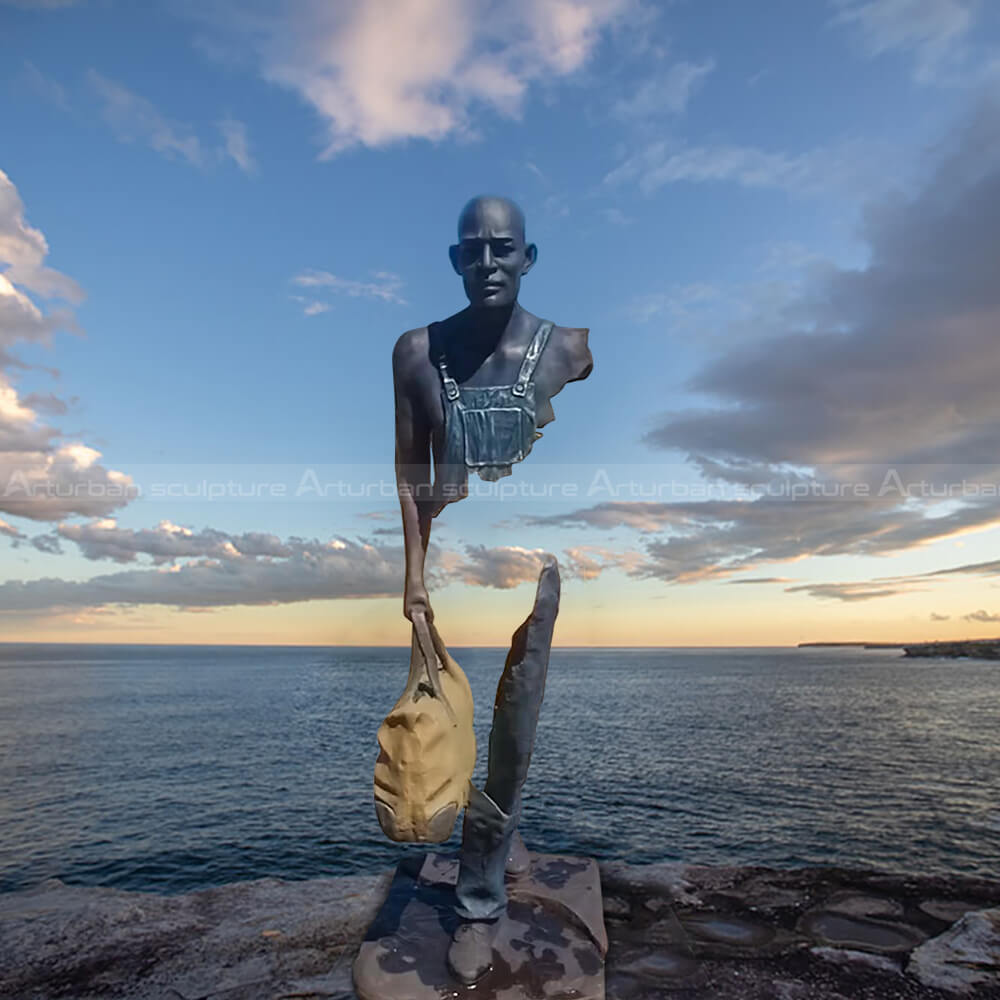 2. Other design of bruno catalano sculpture ( we can custom design as you want)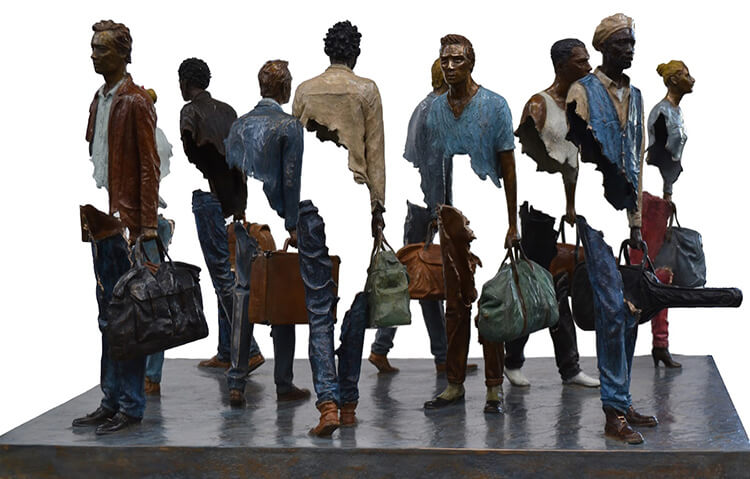 3.Production Process
| | |
| --- | --- |
| Step1 Design   Communication: |  You supply us with several photo with dimensions. |
|  Step 2: Project Consultation: |  Our team will make a production plan, according to your design, price,  time,  or any other service. Our final aim is to supply high quality and   cost-saving sculpture efficiently. |
|  Step 3: Confirm Mold |  We will make 1:1 clay or 3D mold,when finished clay mold,i will take photos   for your reference, the clay mold can modify any details till you're satisfied   with it |
|  Step 4: Casting |  We will use advanced lost wax casting tech to cast bronze or brass |
|  Step 5: Repair, welding &Chasing |  We will repair the hole of statue, then welding and chasing, which is the key  step to make fine high quality statue. |
|  Step 6: Patina and wax surface |  We will paint the color as the image the customer sent, then make wax   surface. when finished statue, also i will take photos for you,after you're satisfied with all, i will arrange packing and shipment |
|  Step 7: Package |  Strong wooden crate with waterproof and shockproof foam inside |
Send us your requiremnts now, we will reply to your email within 24 hours