1.Introduction of rubix cube sculpture
This rubix cube sculpture is a large outdoor three-dimensional sculpture in modern art style, characterized by
combining geometry, design, and carving techniques to create a unique and varied visual effect.
First of all, the shape of Rubiks Cube Sculpture is diverse and can be designed according to different themes and
scenes, such as modern art, urban sculpture, commercial plaza, etc. Secondly, the appearance of Rubik's Cube
sculpture is full of dynamism and fluency, which can attract people's attention and curiosity. Its geometric shape,
color, and texture are all the results of repeated consideration and innovation by designers.
In addition, the decorative effect of Rubik's Cube sculpture is also very obvious. It can become a landmark building
for cities and buildings, enhancing its aesthetic and fashion sense. At the same time, Rubik's Cube sculptures can
also serve as decorations for gardens and public spaces, bringing people a sense of closeness to nature.
The advantage of Rubik's Cube sculpture production lies in its customizability and strong plasticity. Designers can
customize according to different needs, and the production materials are also very flexible, allowing for the use of
various materials such as metal, glass, resin, etc. for creation. In addition, the production process is also very diverse,
such as handmade, laser cutting, 3D printing, etc.
In short, Rubik's Cube sculpture, as a creative and fashionable art form, has a wide range of application prospects
and market demand.
2. Project cases of stainless steel sculpture
3.Production Process of rubix cube sculpture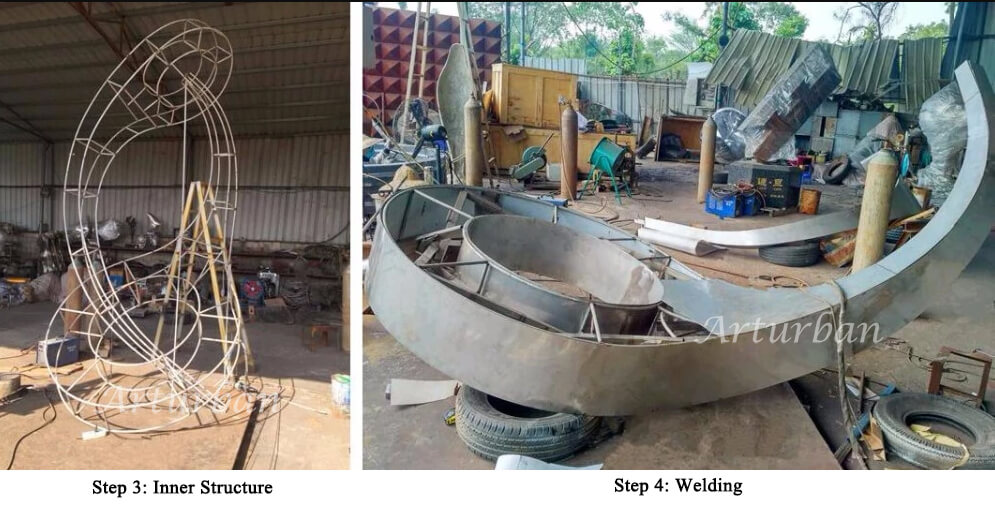 Send us your requirements now, we will reply to your email within 24 hours