1.Introduction of robert indiana love sculpture for sale
This LO stacked on VE, and the letter O tilted 45 degrees, many pople has been tried to explain love throughout the ages, but few people can really explain this abstract concept clearly. Indiana uses his artistic creation to explain the word love from another angle. Although he has passed away, he has left love in every corner of the world. Arturban offer many robert indiana love sculpture for sale
Love is a simple sign. This simple artistic design contains deep meaning and is loved by people at different levels. Our sculpture makes robert Indiana love statue in red and blue color, leaving a deep impression on people. The love sculptures are welcomed by many lovers, as a witness of love and as decoration of the city. We support love sculptures in various sizes and colors. You can enjoy this text art sculpture anywhere.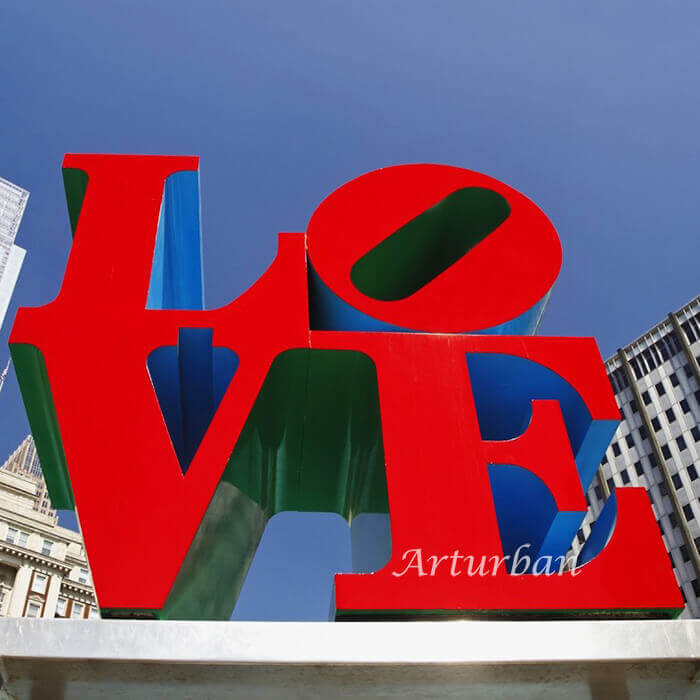 2. Project cases of stainless steel sculpture
2.Production Process
Our technical team will have a meeting mainly focus on all details.
The engineering team start to do the design after a full discussion and calculation.
During this period, We will send pictures from different views to check with you.
After the final confirmation, we'll fabricate a small mold, then put into production.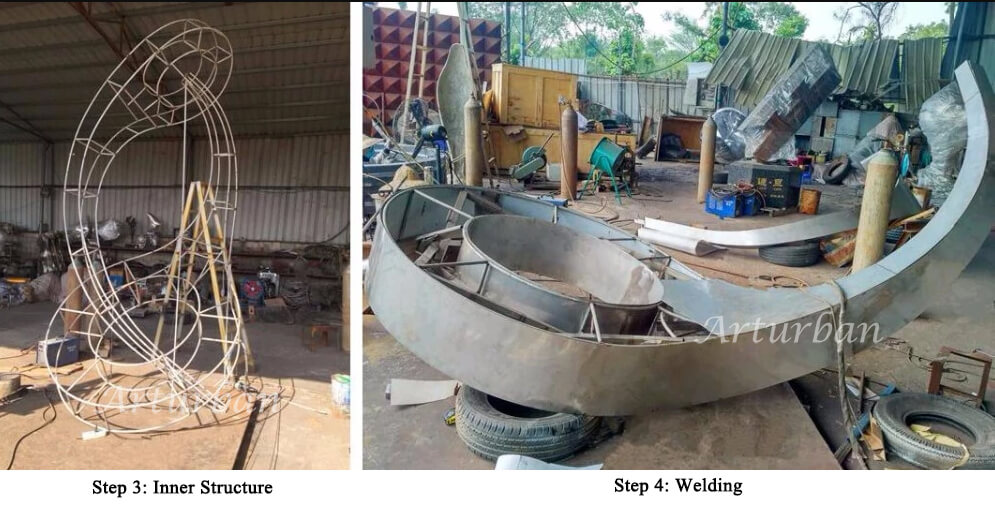 Send us your requirements now, we will reply to your email within 24 hours