1.Introduction of phoenix statues
Phoenix statues is an abstract stainless steel sculpture, which is concise. It with red color represent the bird rebirth from the fire. Phoenix is the king of the bird, a lot of person love this bird, they place the phoenix statue as home decor or garden decor. And the phoenix is also a perfect decor for school, square, or as a mark of the city. You can contact us to view more Phoenix statues for sale.
This red phoenix statues for sale is brightly colored and unique in shape. It will attract everyone's attention and become a focal point of existence. This stainless steel Phoenix sculpture has exquisite details and beautiful appearance, which can be used as decoration for various outdoor occasions. We have rich experience in sculpture and can make the shape of the sculpture beautiful and artistic. This metal sculpture phoenix is made of 304 stainless steel and painted with high-quality car paint, which makes the sculpture have bright colors, smooth surfaces, smooth curves and beautiful shapes. If you like this abstract stainless steel art sculpture, you can contact us at any time for more details.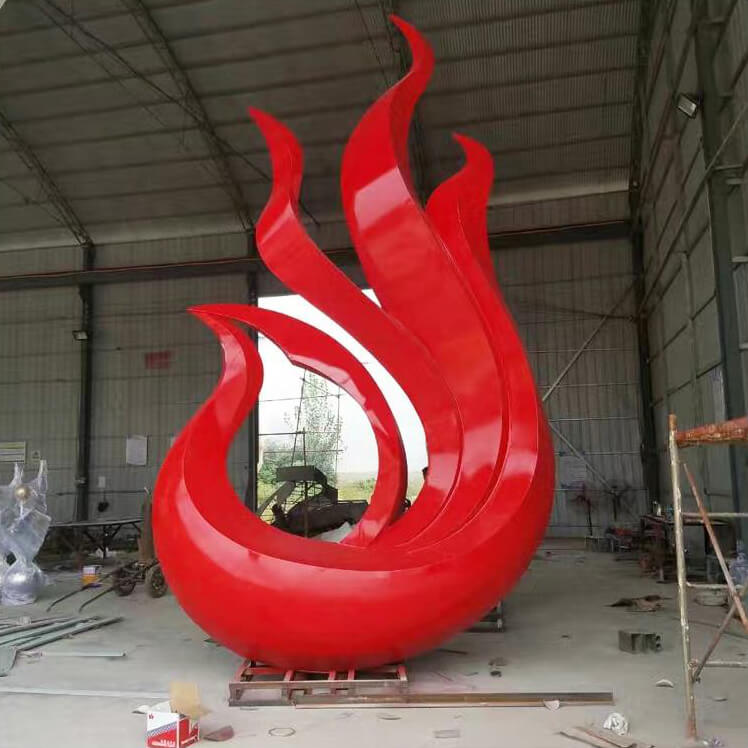 2. Production Proccess of phoenix statues for sale
Send us your requirements now, we will reply to your email within 24 hours