1.Introduction of no turning back statue
No Turning Back statue is a masterpiece of sculpture art, with a life-size image that fully showcases the determination and courage of historical
periods. This sculpture conveys the unwavering commitment made by settlers during their settlement in the western United States.
The Woman Art Sculpture present a resolute expression, with their gaze fixed forward. Their posture shows firm determination, as if telling the
world that no matter how many difficulties and challenges lie ahead, they will never turn back. This determination and perseverance are vividly
displayed through the appearance of the sculpture, leaving a deep impression on people.
The artist adopted exquisite techniques in the production of sculptures, making the character images lifelike. The meticulous carving brings the
facial expressions and muscle lines of the characters to life, making the viewer feel as if they are firm and determined. At the same time, the texture
and detail handling of the sculpture are also excellent, making the characters' clothing and surrounding environment look very realistic.
In addition, the decorative role of sculpture is also very prominent. The clothing and accessories on the settlers were meticulously carved, showing
the details and characteristics of the era background at that time. These decorations not only enrich the content of the sculpture, but also add an artistic
atmosphere to the overall work.
Overall, the sculpture 'No Turning Back' successfully conveys the courage and determination of settlers in facing unknown challenges through its vivid
image, exquisite craftsmanship, and rich decoration. As viewers appreciate this work, they cannot help but be impressed by the pioneering spirit of that
historical period and feel the determination to move forward fearlessly and courageously.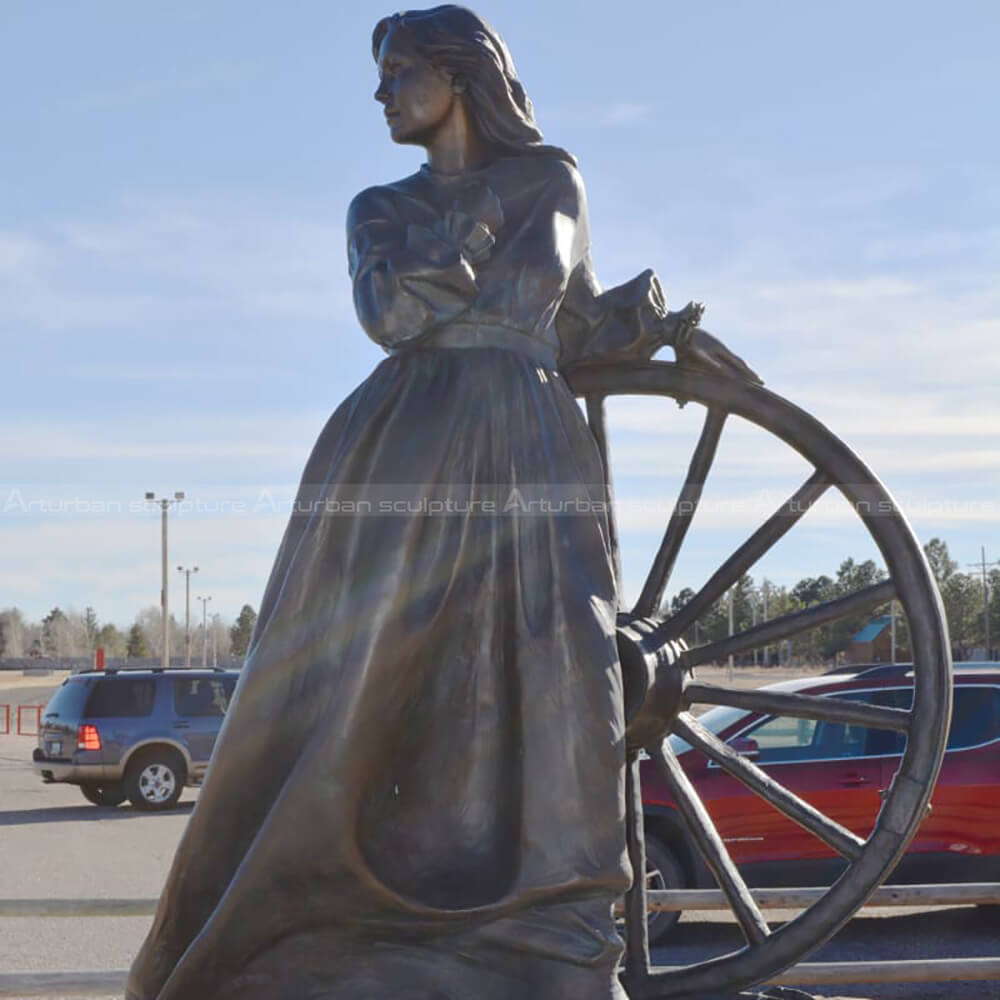 2.Production process of no turning back statue
1. Confirming the details drawing/ 3D mold/ Pictures with clients.
2. Making clay mold according to drawing/ photos/ 3D mold.
3. Lost-Wax casting bronze/brass statues.
4. Welding and Chasing.
5. Patina and wax surface, take all different views pictures/ videos, show to clients.
6. Packing into wooden cases after clients satisfied with the works.
Send us your requirements now, we will reply to your email within 24 hours