1.Introduction of sleeping lion sculpture
This sleeping lion sculpture, also known as the resting lion. It is a life-size sculpture. The sleeping lion was conceived by Christian Daniel Rauch and modeled by the sculptor Theodor Kalide in his studio according to his own design. The lion lay there, put his chin on his front paw, and slept very sweet in the afternoon sun, as if he were dreaming. Personally, this sculpture gives people a very comfortable feeling. Its details and movements make me feel relaxed during the rest, as if telling you that you need to rest!
This sleeping lion sculpture is a very interesting garden decoration sculpture. Its unique shape and lifelike details bring a quiet and elegant atmosphere to the surrounding environment, although this atmosphere is brought by this fierce animal. Our sculptors pay attention to every detail of the sculpture, and every action gives it emotion with its appearance and as if it has life. We have rich experience in standing lion statue, roaring lion statue, paired lion, lion head ect, and can produce various forms of animal images and replica sculptures of classic sculptures. We will display the perfect sculpture image around you. At the same time, we use high-quality bronze materials for production, which can be used as outdoor decoration for a long time. It can not only withstand the harsh outdoor environment, but also has high collection value.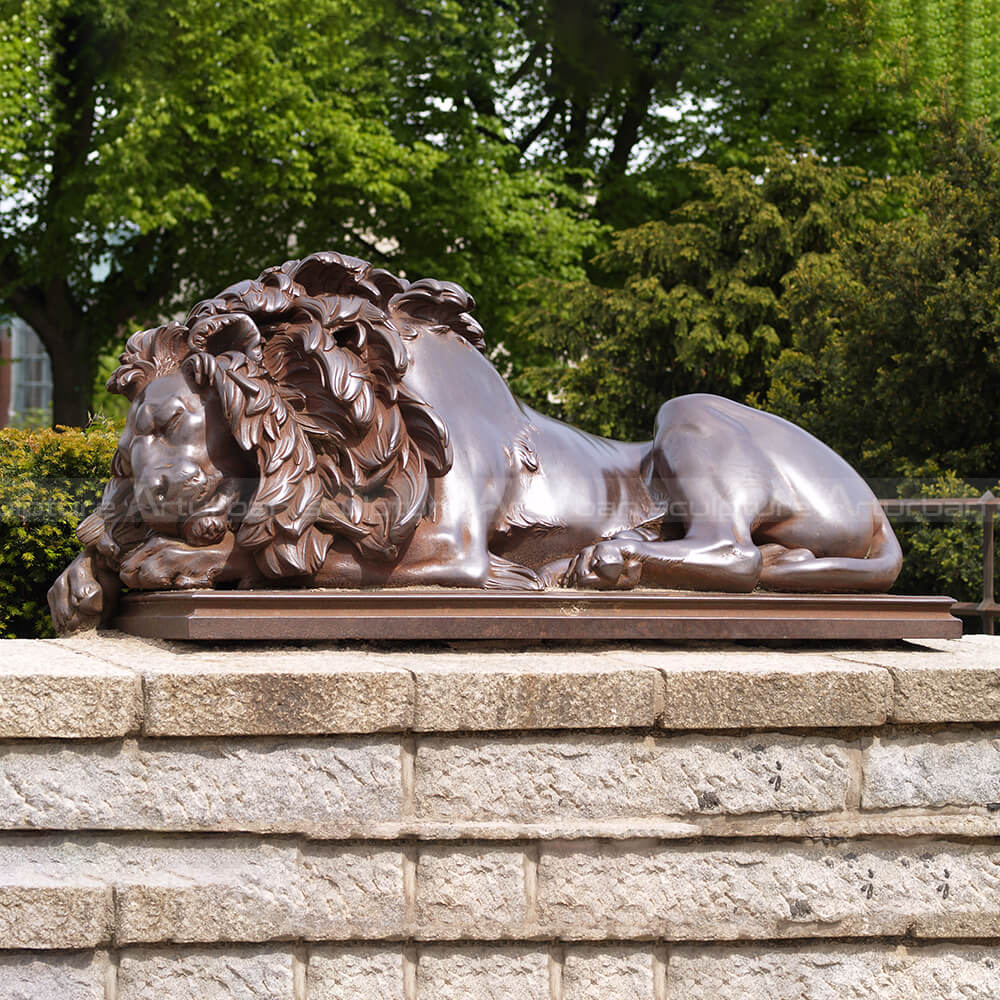 2.Production Proccess
1. Confirming the details drawing/ 3D mold/ Pictures with clients.
2. Making clay mold according to drawing/ client's photos/ 3D mold.
3. Lost-Wax casting bronze/brass statues.
4. Welding and Chasing.
5. Patina and wax surface, take all different views pictures/ videos, show to clients.
6. Packing into wooden cases after clients are satisfied with sculptures.
Send us your requirements now, we will reply to your email within 24 hours