1.Introduction of muhammad ali statue
This is Muhammad Ali statue. This life size bronze commemorative sculpture of boxer is very vivid. He is a famous American Boxer, Olympic champion and diplomat, enjoys the reputation of "boxing champion". Ali started his boxing career at the age of 12. In 1964, at the age of 22, he defeated Sonny Liston to win the heavyweight title for the first time. In the same year, he defeated Liston again, and from then on, professional boxing entered the Ali era. Since then, Ali has won the heavyweight title 22 times in 20 years. This lifelike statue seems to let us see his once glorious moment. This statue will become a great display in play center, gym or boxing club, and will make any place a landmark.
The memorial sculptures of the boxers are made of high-quality Bronze by our skilled sculptors. They not only vividly depict the faces, movements, body shapes of the characters, but also paint them with high-temperature coloring method. The rich color make the characters more vivid and lifelike, making the works have the same art feeling and value as paintings. The concise character sculpture language, express high image beauty. In the character sculpture production, we not only have various forms, but also rich colors to bring you beautiful character images. If you are looking for a high-quality character memorial sculpture or a replica of a character sculpture, you can always contact us for more details.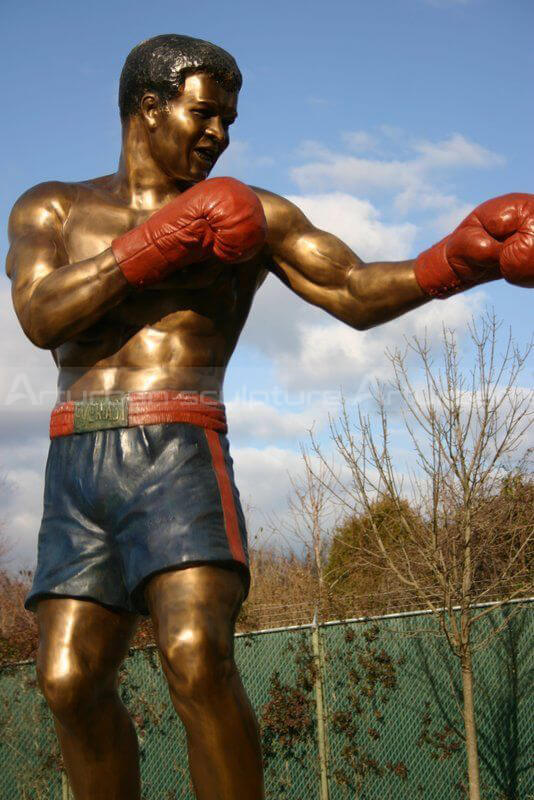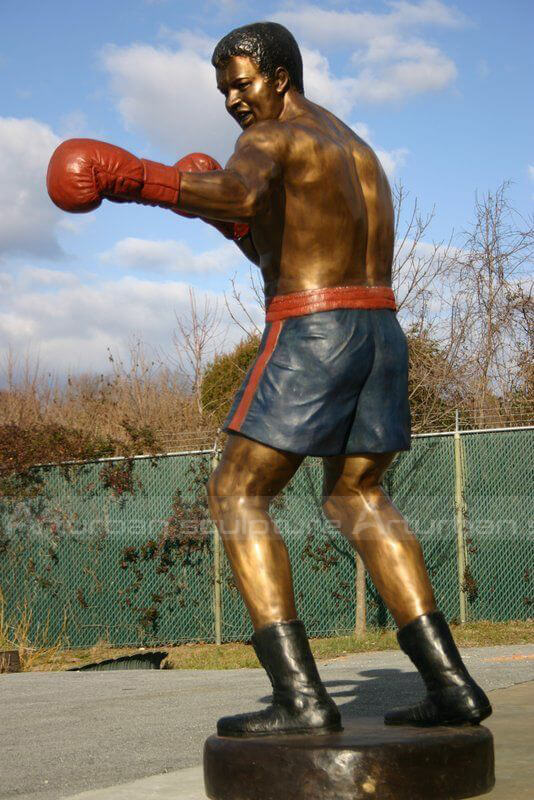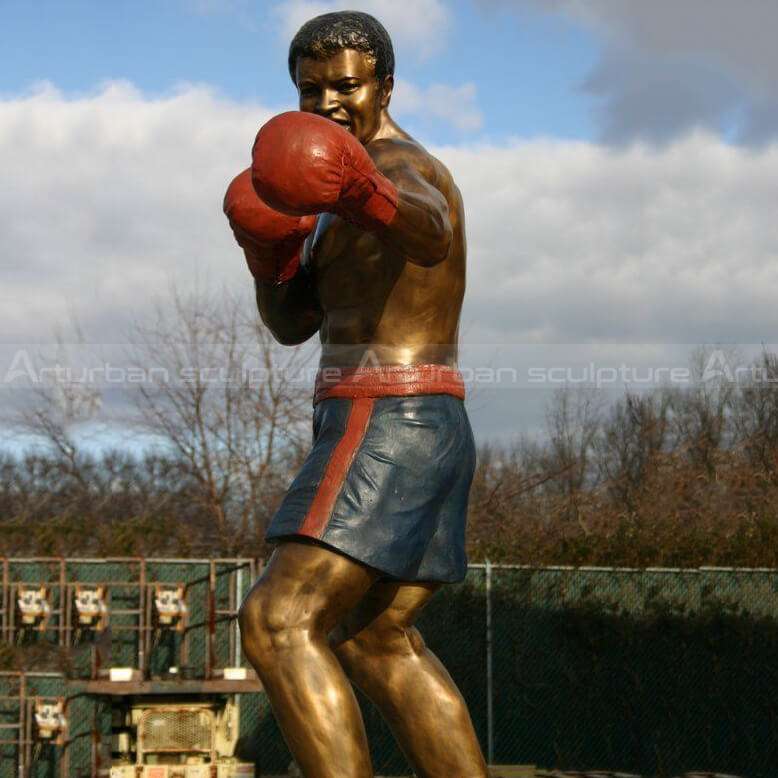 2.Production Process of muhammad ali statue
1. Confirming the details drawing/ 3D mold/ Pictures with clients.
2. Making clay mold according to drawing/ client's photos/ 3D mold.
3. Lost-Wax casting bronze/brass statues.
4. Welding and Chasing.
5. Patina and wax surfance, take all different views pictures/ videos, show to clients.
6. Packing into wooden cases after clients are satisfied with sculptures.
Send us your requirements now, we will reply to your email within 24 hours