1.Introduction of Monument Ali and Nino
In Batumi city , along the beautiful black sea coast, there are two 8 meters high outdoor an and a woman sculptures. They are Monument Ali and Nino, which is created by Georgian sculptor Tamar kvesitadze.  Symbolically represents the attraction between men and women who love each other. Most importantly, it tells us the story of Ali and Nino.
Ali belongs to an aristocratic family. He fell in love with Nino kipiani, who is also from a famous family. Although they had different religious beliefs, they overcame all the difficulties and got married. However, they were separated by the invasion of Soviet Russia in Azerbaijan. When Ali had to choose between his family or country, Ali chose to die bravely for his country.
This is a relica of monument Ali and Nino. Our sculptor pays attention to details and describes the shape of the sculpture in detail. If you want to get one, pls feel free to contact us.
2. Project cases of stainless steel sculpture
3.Production Process of Monument Ali and Nino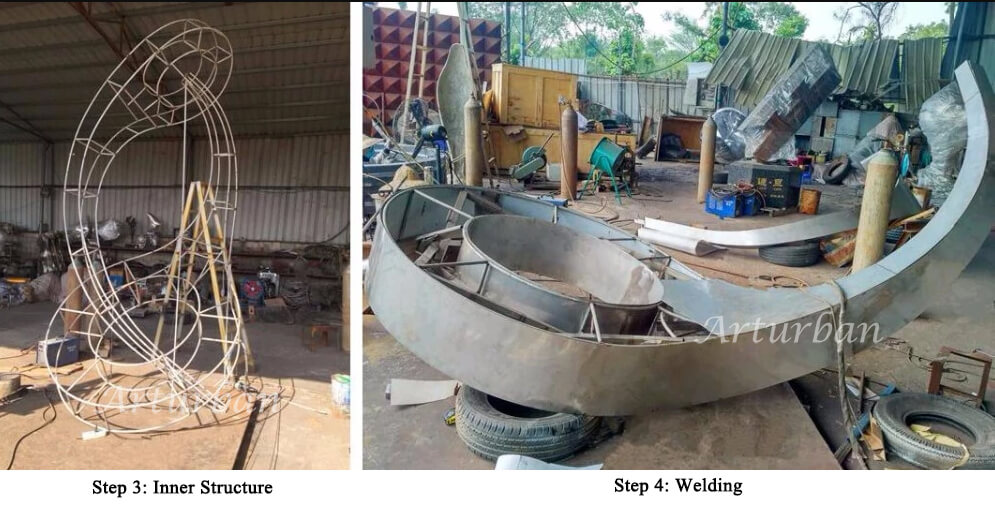 Send us your requirements now, we will reply to your email within 24 hours