1.Introduction of metal balloon sculptures
This is a bunch of colorful metal balloon sculptures. The balloons flying high with white
and red color are very beautiful. Below, the rope is slightly bent under the traction of balloon,
as if floating with the wind under the breeze. They are fixed on a disk at the bottom, otherwise
they would float into the air. One balloon is considered as a symbol of the festival, cheerful and
beautiful. These balloons are children's paradise, the beautiful clothes of balloons attractive
them. It is the holy land of romance for lovers. The bright colors are beautiful and strong, just
like their feelings. They will be the most beautiful and cheerful scenery in gardens, squares,
shopping malls and other places.
The exquisite details of this metal balloon sculptures vividly depict the ballooning texture. In the
part connected with the base below, we can clearly see the knotting trace of the balloon. The bright
red and white color of electroplating will not only attract people's attention, but also add a lively
and cheerful atmosphere to the surrounding environment, just like a party. We have rich experience
in the production of sculptures, and there are many beautiful balloon art effects for you to choose
from, making your life more ceremonial. If you are interested in Stainless Steel Garden Ornaments,
you can contact us, and we can make exquisite sculptures for you.
2. Project cases of stainless steel sculpture
3.Production Process of metal balloon sculptures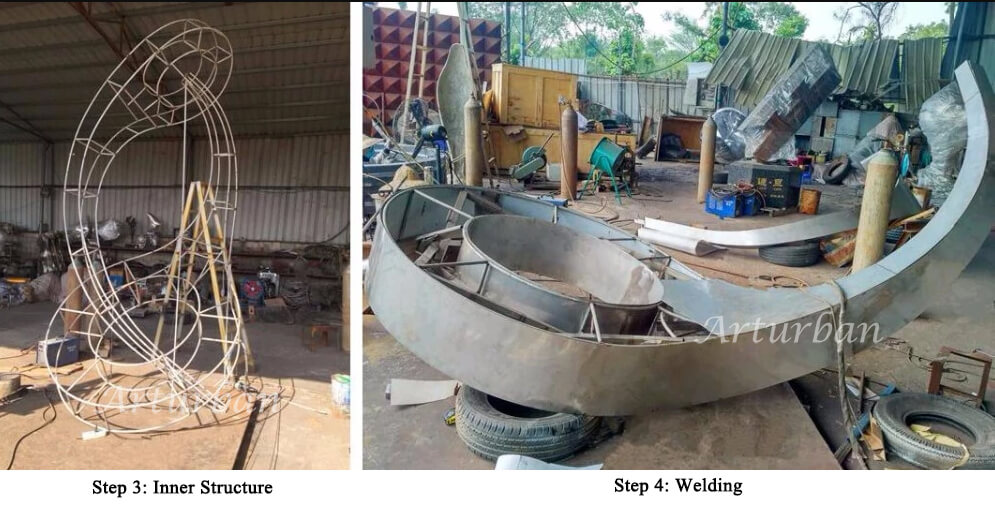 Send us your requirements now, we will reply to your email within 24 hours