1.Introduction of Lion and snake sculpture
Lion and snake sculpture is a strong male lion with thick mane on its back. It can be seen that it is an adult and strong lion fighting with a thick python. One of his paws stepped on the snake's body, and the snake also wanted to resist and entangle the lion. Though snake could not resist the lion's strong strength, but it wrapped its head around the lion's other side and waited for the opportunity to attack.
The lion opened its big mouth roared at the snake, as if it could subdue the snake with his voice. The snake wants to resist strongly, wants to fight back with its big opening mouth. Lion and snake statue vividly shows the survival law between animals, and the appearance and action vividly show the characteristics of animals.
If you also want to have such a sculpture, you can tell us your idea. We will make animal sculptures to your satisfaction and show the survival law of nature incisively and vividly. We make the size and color according to your needs.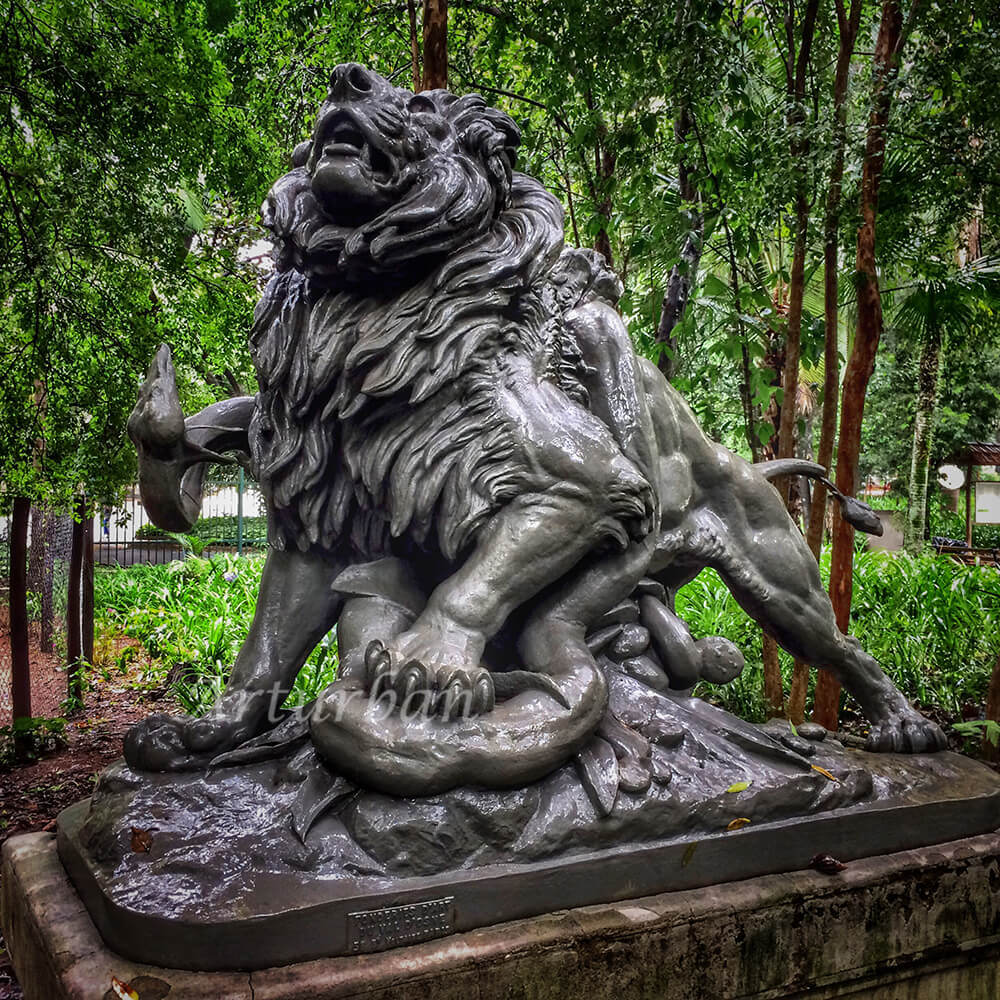 2. Other lion designs ( we also can customize design as you want)

3.Production Process of lion and snake sculpture
1. Confirming the details drawing/ 3D mold/ Pictures with clients. You can supply us with several photographs with dimensions.
2. Making clay mold according to drawing/ client's photos/ 3D mold.
3. Lost-Wax casting bronze/brass statues.
4. Welding and Chasing, which is the key step to make fine high quality statue.
5. Patina and wax surfance, take all different views pictures/ videos, show to clients.
6. Packing into wooden cases after clients are satisfied with sculptures. Strong wooden crate with waterproof and shockproof foam inside
Send us your requirements now, we will reply to your email within 24 hours