1.Introduction of half man half horse statue
This half man half horse statue is a stunning artwork. It depicts a mysterious character who is half human and half horse, with a robust and
elegant body. The appearance of this sculpture is extremely attractive, with every detail showcasing the exquisite craftsmanship of the sculptor.
The upper body of a centaur is strong and powerful, with distinct muscular lines that demonstrate strength and authority. At the same time, his
lower body is an elegant horse, with smooth curves and muscular carvings that bring it to life.
The decorative role of this Centaur Garden Statue cannot be ignored. It can be placed in gardens, parks, or indoors, adding a mysterious and
classical atmosphere to any environment. The posture of the centaur archer also gives this sculpture a sense of confidence and strength, inspiring
the viewer's imagination and thinking.
The advantage in production lies in the use of durable materials. Usually, this type of sculpture is made of bronze or other sturdy alloys, which can
withstand wind, rain, and natural weathering. This means that sculptures can be preserved for a long time, not only appreciated, but also passed
down to future generations.
In short, the sculpture of the centaur archer is a charming artwork, with an impressive appearance, unique decorative effects, and obvious production
advantages. Whether as a collection of art or used to decorate the environment, this sculpture can become a highlight of any space, inspiring people's
love for art and mystery.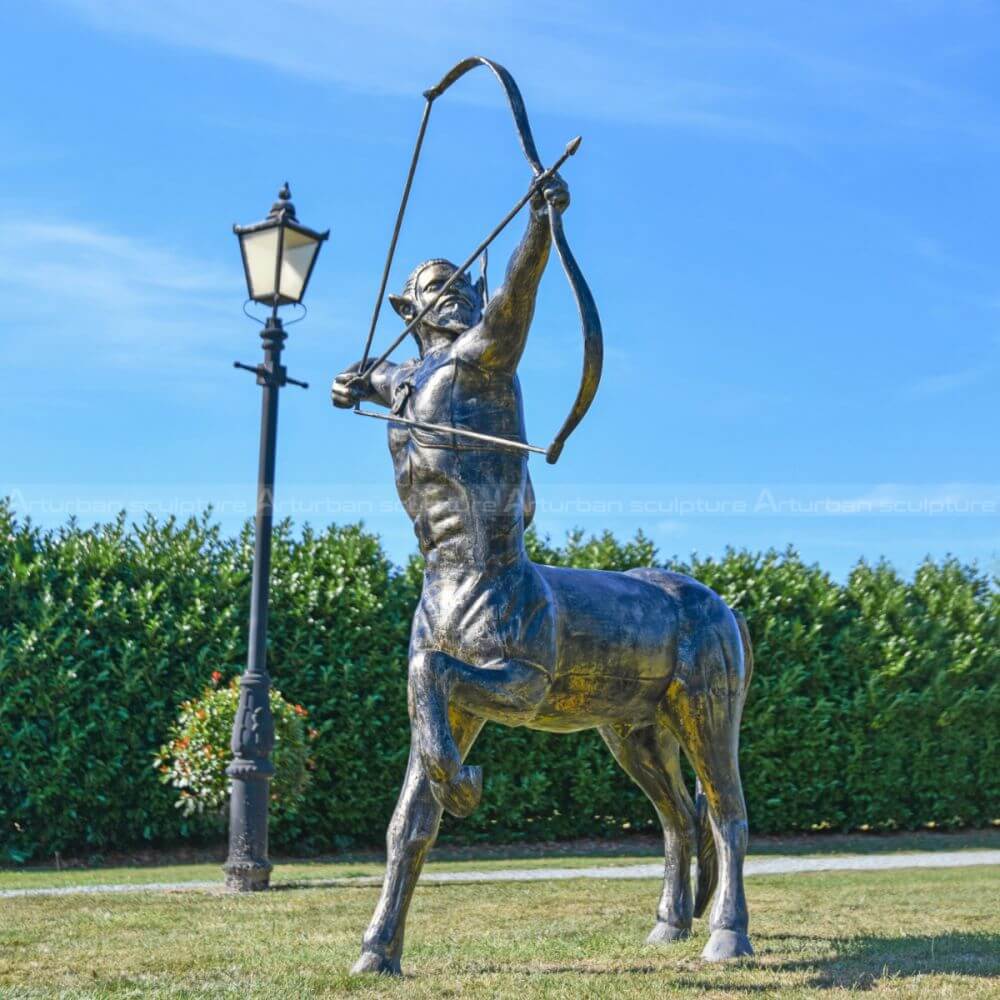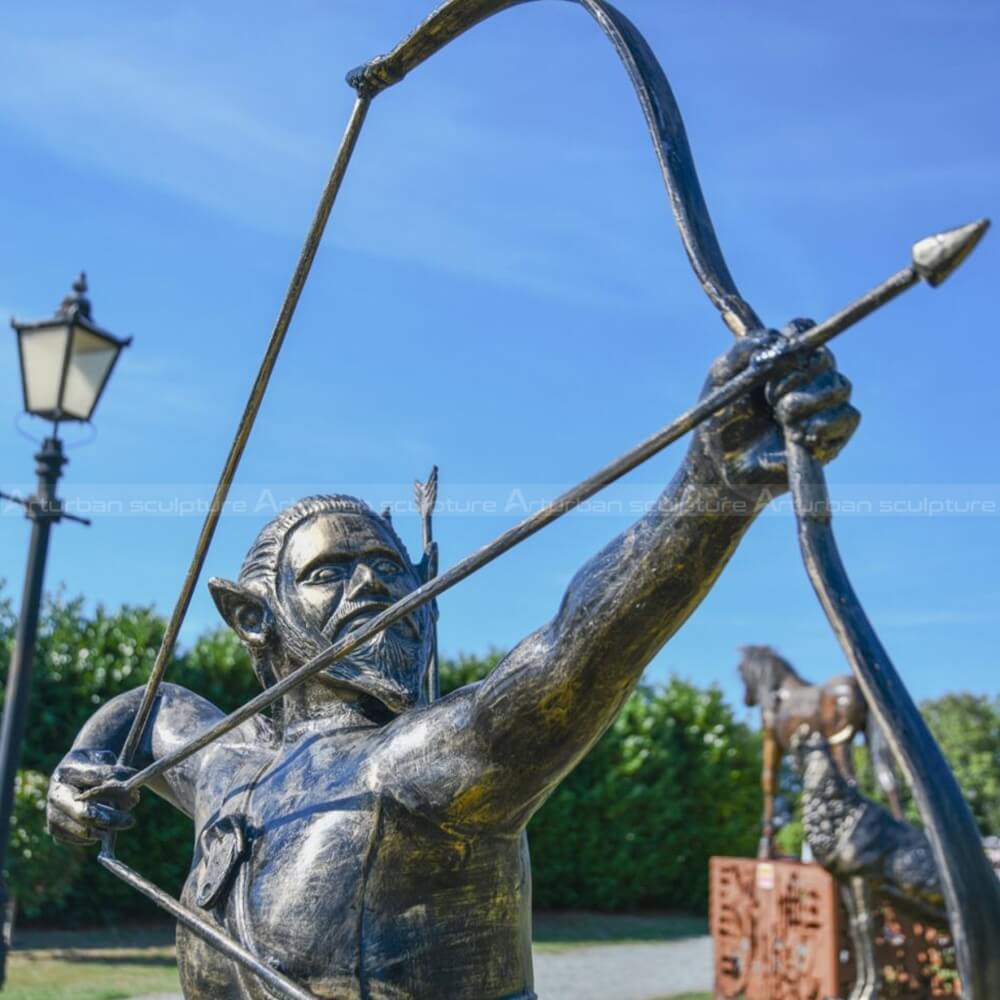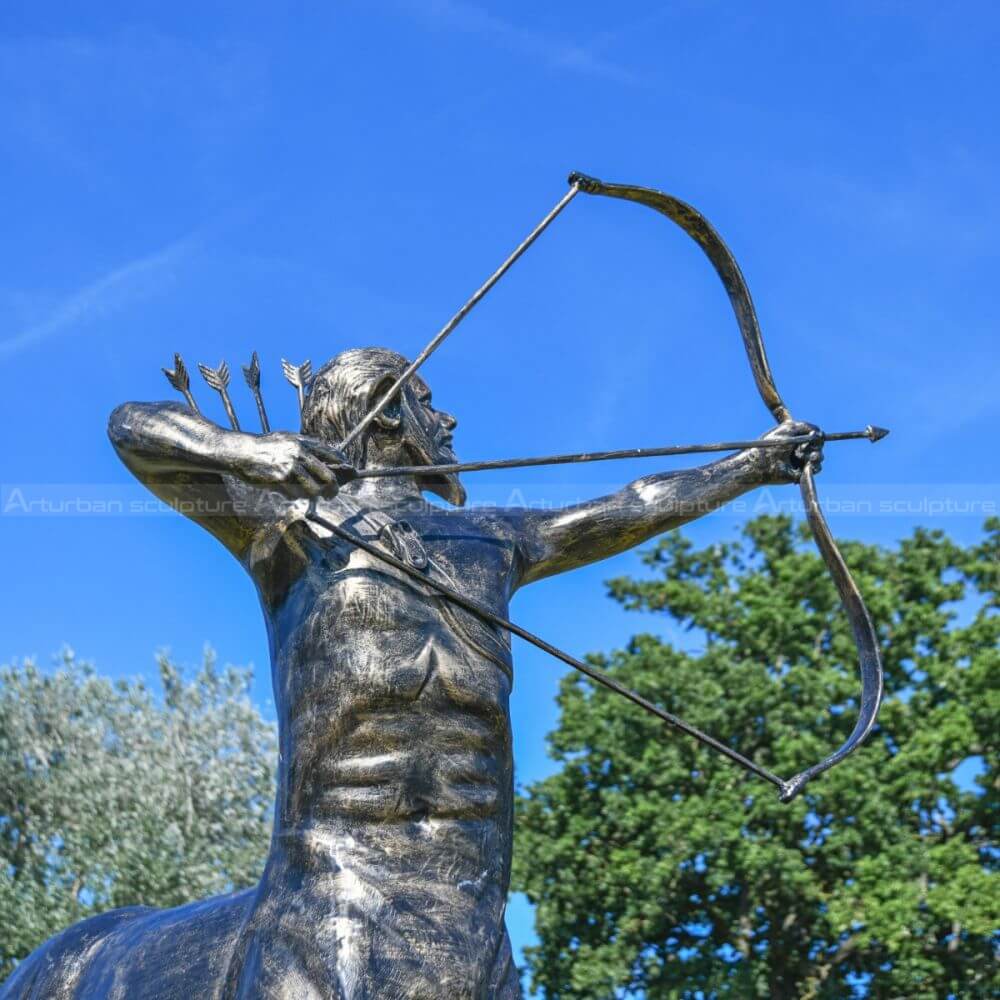 2. Production process of half man half horse statue
| | |
| --- | --- |
| Step1 Design   Communication: |  You supply us with several pictures with size. |
|  Step 2: Project Consultation: |  Our team will make a production plan, according to your design, budget,   delivery time,  or any other service. Our final aim is to supply high quality and cost-saving sculpture efficiently. |
|  Step 3: Confirm Mold |  We will make 1:1 clay or 3D mold,when finished clay mold,i will take photos  for your reference, the clay mold can modify any details till you're satisfied with it |
|  Step 4: Casting |  We will use advanced lost wax casting technology to cast bronze or brass |
|  Step 5: Repair, welding &Chasing |  We will repair the hole of statue, then welding and chasing, which is the key step to make fine high quality statue. |
|  Step 6: Patina and wax surface |  We will paint the color as the image the customer sent, then make wax surface. When finished statue, also i will take photos for your reference. After you're satisfied with all, i will arrange packing and shipment |
|  Step 7: Package |  Strong wooden crate with waterproof and shockproof foam inside |
Send us your requirements now, we will reply to your email within 24 hours