1.Introduction of Famous Statue of Man Thinking
Famous Statue of Man Thinking is Rodin's most famous sculpture from "The Gate of Hell" .It is the thinker sitting on a stone with the back of his hand against his chin, as if thinking about something important. It even surpassed Michelangelo's statue of David and became the most famous sculpture in the world. Most of us have a general impression of the outline of the meditator, but to grasp its value, we must pay attention to the details. We generally think that thinking is a spiritual thing, which only uses our brain at most; But the meditator shows a man who uses all his strength to meditate, even his toes clutching the stones on the ground.
The replica of thinking guy statue shows him sitting naked on a stone, showing his strong muscles and bones incisively and vividly. When making sculpture, we pay attention to details and vividly show the subtle expressions and body structure of the characters. Most of our sculptures are made by lost wax casting technology. We will make it accordance with your size. Whether you decorate or collect, it will become your satisfactory sculpture. You can contact us at any time. We will provide free consultation and information for you.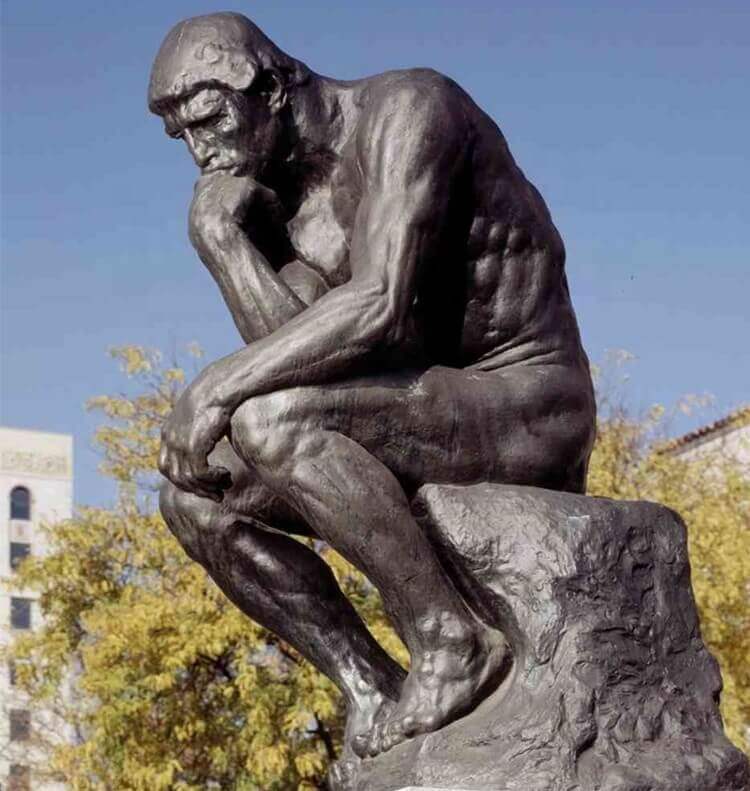 2.Project cases of nude statue
3.Production Proccess of Famous Statue of Man Thinking
1. Confirming the details drawing/ 3D mold/ Pictures with clients.
2. Making clay mold according to drawing/ client's photos/ 3D mold.
3. Lost-Wax casting bronze/brass statues.
4. Welding and Chasing.
5. Patina and wax surfance, take all different views pictures/ videos, show to clients.
6. Packing into wooden cases after clients are satisfied with sculptures.
Send us your requirements now, we will reply to your email within 24 hours