1.Introduction of central park angel statue
This is the famous Bethesda fountain, the central park angel statue. This 8-foot-high bronze statue depicts a female angel with wings landing on the top of the fountain, from which water gushes out into the upper basin and surrounding pools. It is the only statue in the park that was originally designed. Below her are four 4-foot-tall angels, representing moderation, purity, health and peace. Also known as the angel of water, the statue refers to healing the paralyzed of Bethesda. This is the story of angels blessing Bethesda pool and giving it healing power in the gospel of John. In Central Park, it refers to the Croton aqueduct opened in 1842, which provided a reliable supply of purified water for the city for the first time. Therefore, the angel holds lilies in one hand, representing purity, and blesses the water below her in the other hand.
This sculpture is well known by many people and is popular. We have rich experience in copying sculpture. We pay attention to detail and quality and highly restore the original image of sculpture. If you want to copy this large outdoor garden fountain, you can contact us, and we will make satisfactory sculptures according to your needs.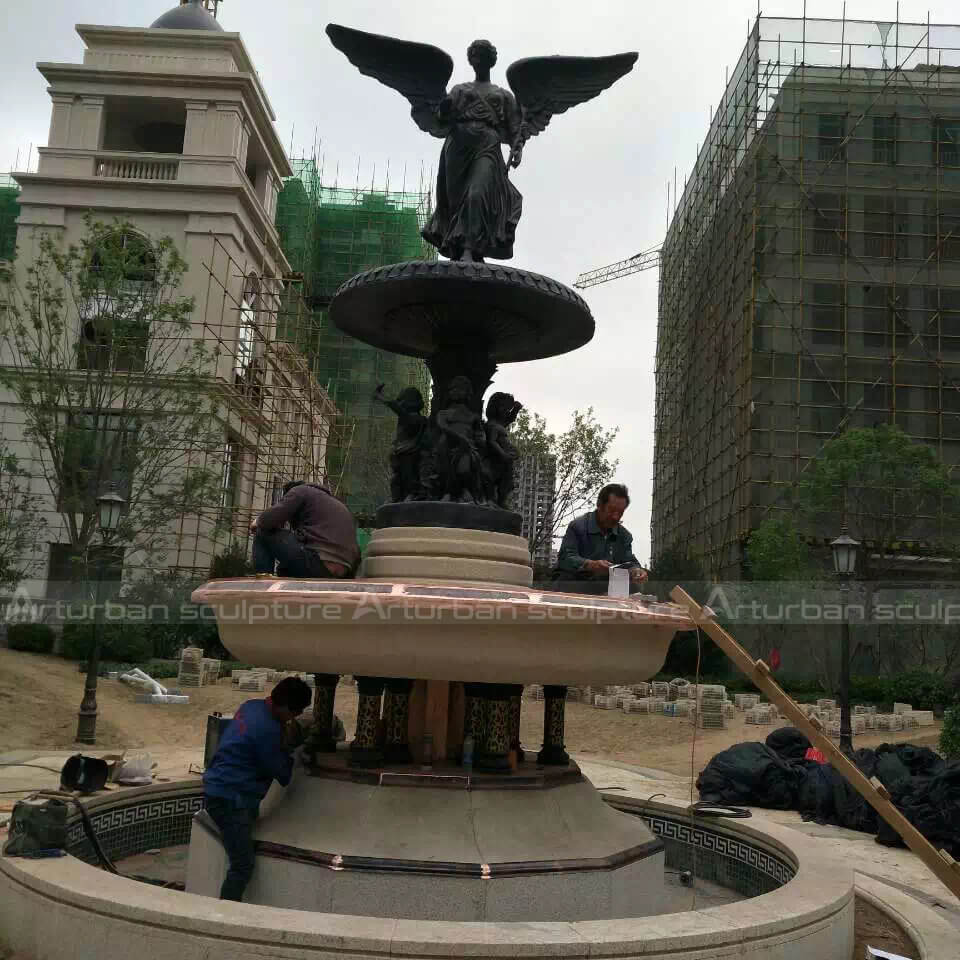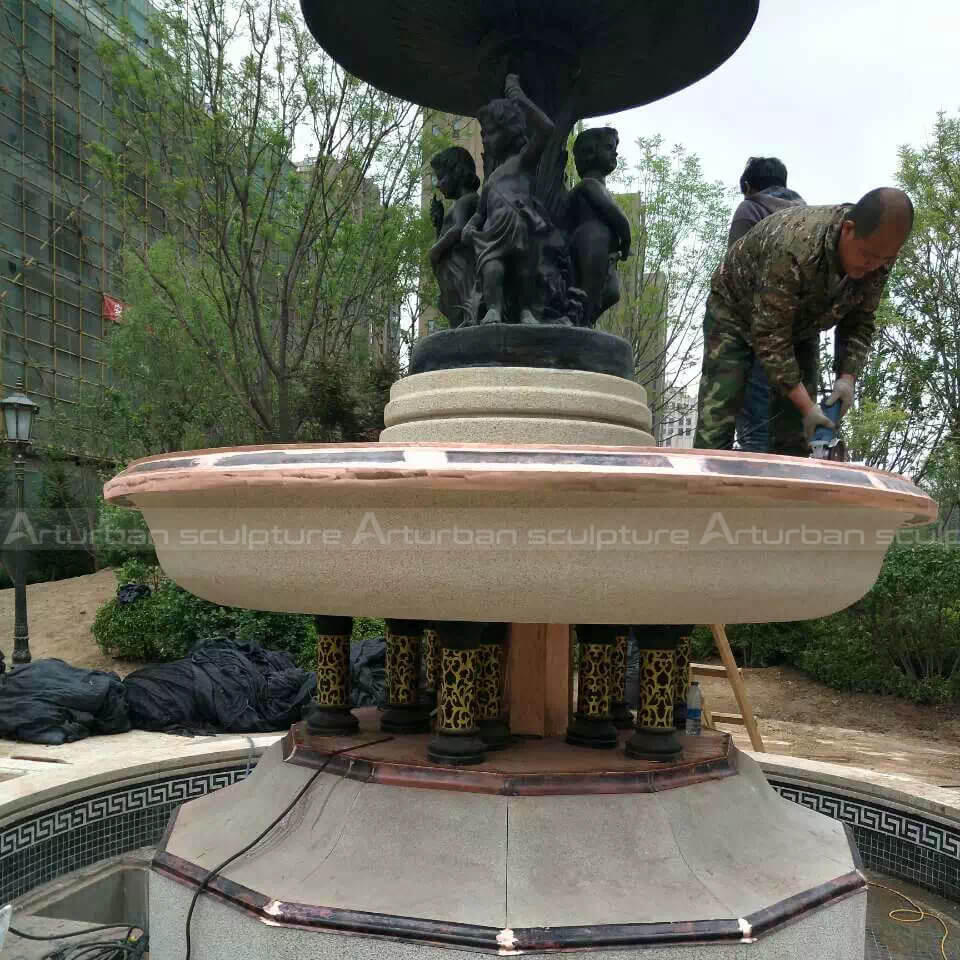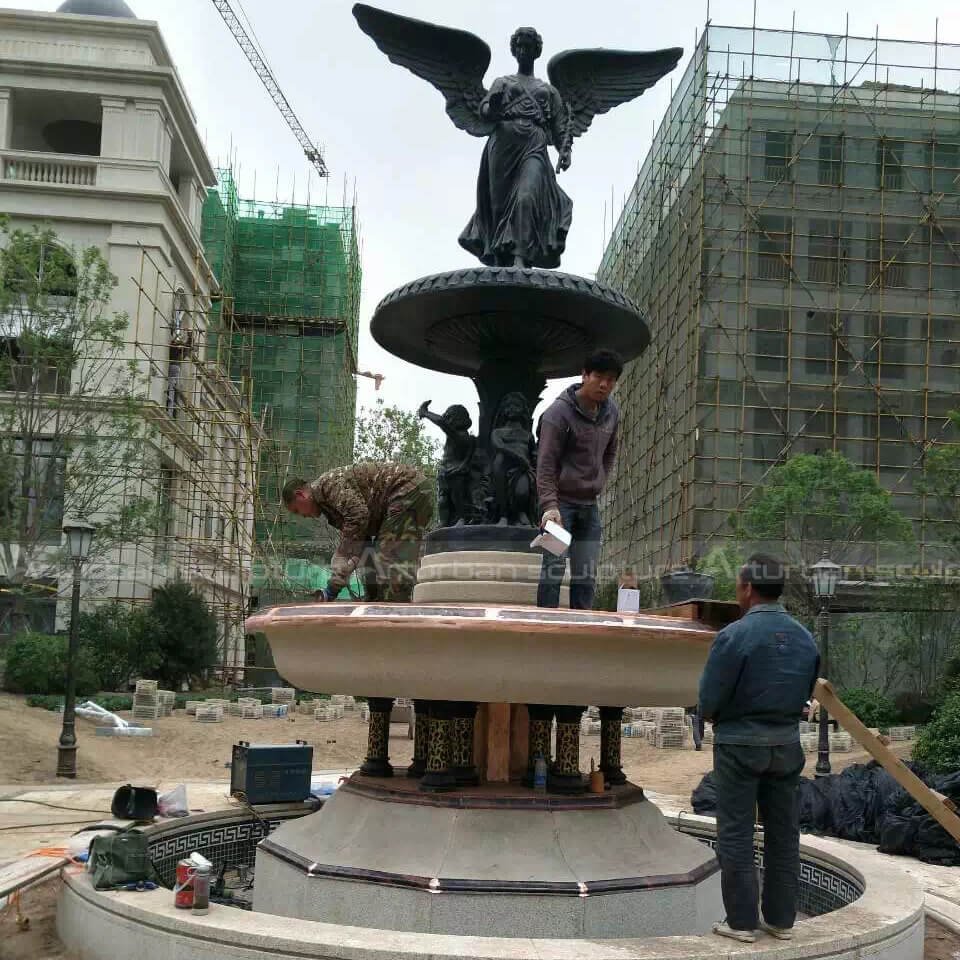 2.Production Process of central park angel statue
1. Confirming the details drawing/ 3D mold/ Pictures with clients.
2. Making clay mold according to drawing/ client's photos/ 3D mold.
3. Lost-Wax casting bronze/brass statues.
4. Welding and Chasing.
5. Patina and wax surface, take all different views pictures/ videos, show to clients.
6. Wooden cases package.
Send us your requirements now, we will reply to your email within 24 hours