1.Introduction of Bronze Hippo Statue
Bronze Hippo Statue can be seen in squares, parks, gardens and courtyards as decorations in daily, they all look simple and honest.Hippo generally lives near rivers, lakes and swamps. It is a semi aquatic mammal with a thick layer of  blue and black skin. It likes to sleep in shallow water during the day.  There are brick red lines on skin. There is almost no hair on its body except its tail. Animals have their own sense of territory, hippos often encounter crocodiles. Once crocodiles step into their territory, hippos will drive them away. Hippos are vegetarians. Crocodiles are carnivores. Hippos often disrupt crocodile predation plans and save small animals. Nature is so magical that two different animals can live in the same water. No one can do anything.
Hippo's mouth is large, symbolizing the wide source of wealth. Therefore, we often see Hippo sculptures with its large mouths opening. Of course, we also have many other forms of Hippo sculpture, which can not only be applied to any occasion, but also bring you the mysterious atmosphere of nature. If you are looking for Hippopotamus Statue or animal sculpture, you can contact us.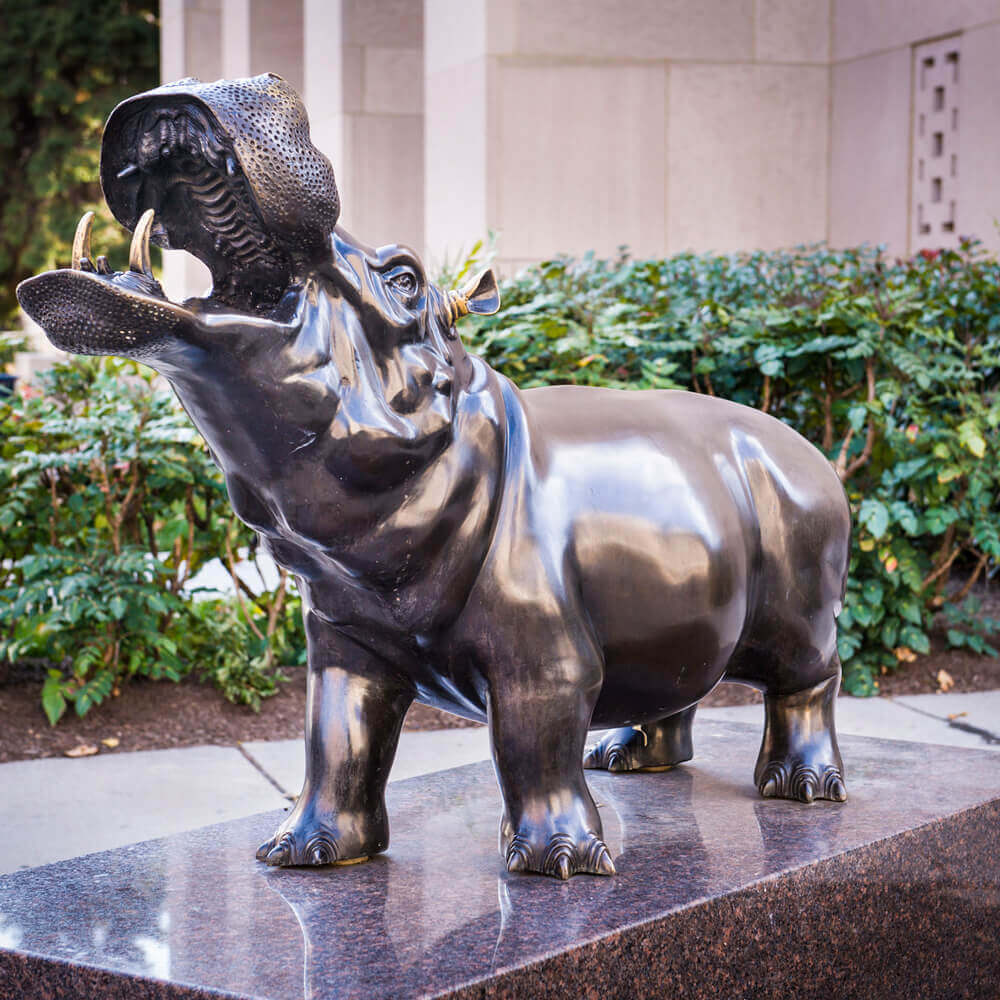 2.Project cases of hippo statue
3.Production Proccess of Bronze Hippo Statue
1. Confirming the details drawing/ 3D mold/ Pictures with clients.
2. Making clay mold according to drawing/ client's photos/ 3D mold.
3. Lost-Wax casting bronze/brass statues.
4. Welding and Chasing.
5. Patina and wax surface, take all different views pictures/ videos, show to clients.
6. Packing into wooden cases after clients are satisfied with sculptures.
Send us your requirements now, we will reply to your email within 24 hours