1.The introduction of Brass Hippo Statue
Brass Hippo statue has a simple appearance and is placed next to the swimming pool of the villa. It is a highlight in villa. At the same time, hippos can control houses, change Feng Shui, and with the function of expelling evil spirits, avoiding evil spirits and attracting wealth. Brass Hippo statue seems simple, but it is cruel in fact. It has a strong sense of territory and doesn't want to be disturbed by others.
Bronze Hippo Sculpture is a scene child hippo and his mother snuggle together. It shows the mother child relationship between animals. In terms of mother child relationship, animals are the same as humans. Even tigers and beasts, animal mothers will show a gentle side in face of their children. Hippos are fat and welcomed by many people. If you are a lover of Hippo sculpture, we have many Hippo sculptures for you to choose from. Or we can customize them according to your photos or drawings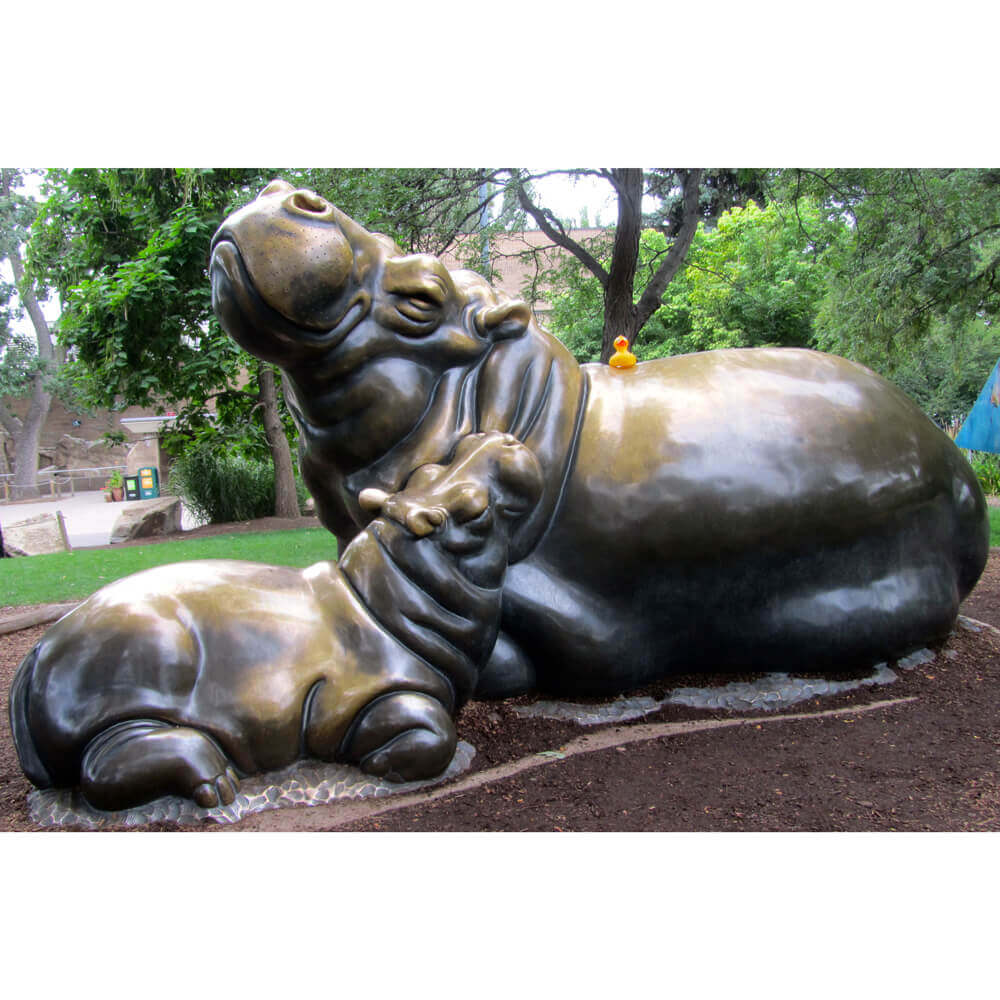 2.Project cases of hippo statue
3.Production Proccess of Brass Hippo Statue
1. Confirming the details drawing/ 3D mold/ Pictures with clients.
2. Making clay mold according to drawing/ client's photos/ 3D mold.
3. Lost-Wax casting bronze/brass statues.
4. Welding and Chasing.
5. Patina and wax surface, take all different views pictures/ videos, show to clients.
6. Packing into wooden cases after clients are satisfied with sculptures.
Send us your requiremnts now, we will reply to your email within 24 hours