1.Introduction of bronze garden fairy statues
This is a beautiful bronze garden fairy statues on a giant mushroom. She is wearing a beautiful skirt and carrying a pair of wings. She curled up, her slender hands gently placed under her head, and her slightly curled hair spread out to show her beautiful and sexy image, which is in line with the retro bronze Victorian style and can be perfectly matched with any decoration. As a highlight of the garden, it will certainly cause people to stop and watch.
This picture makes us feel the wonder and beauty of the flower fairy in the fairy tale. In the picture, flower fairies and mushrooms show fairy tale magic and dreams, and appreciate the mysterious color full of artistic conception. When making metal fairy sculptures, we require the casting process to ensure quality, and also pay attention to the packaging and transportation of products. We use foam and frame packing to ensure that the product is tightly sealed and transported intact to you. If you have any questions, please feel free to contact us and we will give you a detailed answer.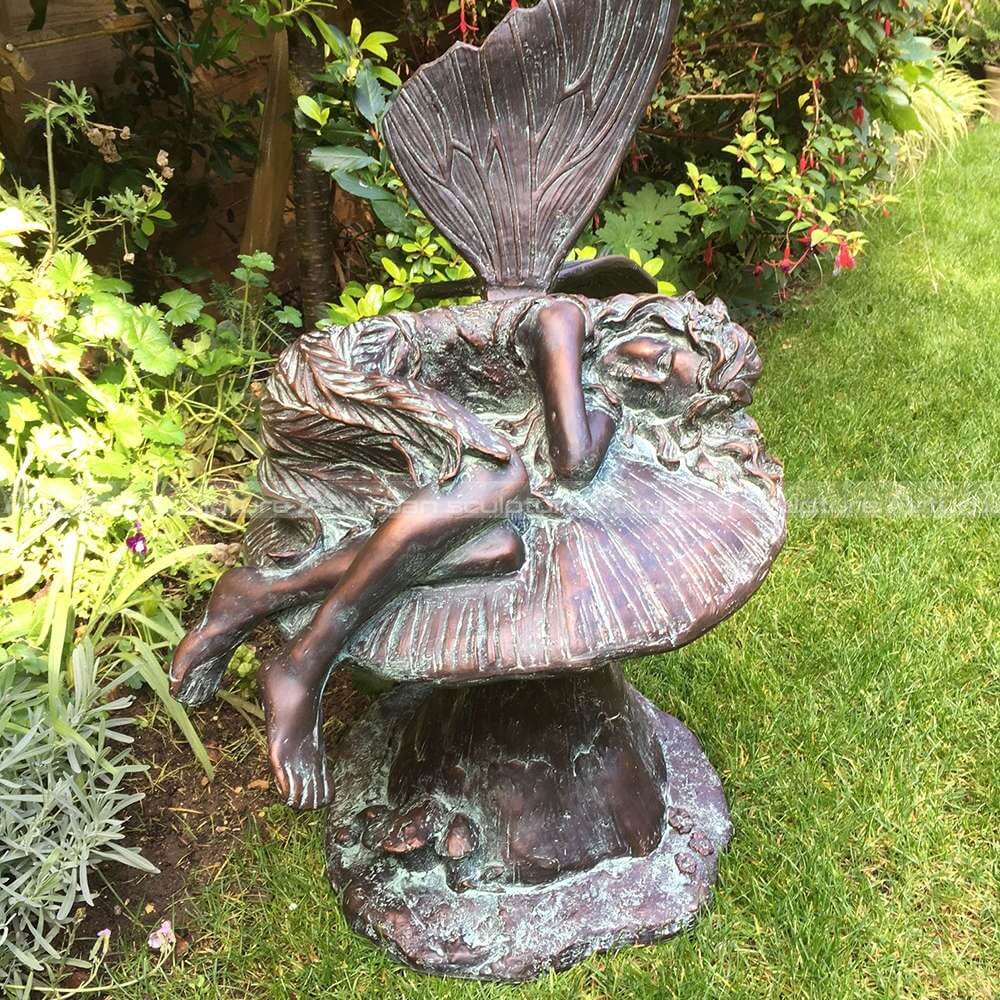 2.Production Proccess of bronze garden fairy statues
1. Confirming the details drawing/ 3D mold/ Pictures with clients.
2. Making clay mold according to drawing/ client's photos/ 3D mold.
3. Lost-Wax casting bronze/brass statues.
4. Welding and Chasing.
5. Patina and wax surfance, take all different views pictures/ videos, show to clients.
6. Wooden cases package.
Send us your requirements now, we will reply to your email within 24 hours