1.Introduction of Mushroom sculpture
Mushroom is like an open umbrella. In many fairy tales and animation films, it appeares full of mysterious colors. Not only that, the growth ability of mushroom is very good. It not only represents the power of life, but also implies unexpected harvest. Mushroom sculpture is more and more popular as a plant statue.
Stainless steel sculpture is one of the most popular decoration in recent years. Stainless steel sculpture has beautiful and generous appearance, is not easy to rust. It is favored by people. Our stainless steel mushroom sculpture has the shape of a small umbrella, purple color and smooth surface make it full of mystery. Whether displayed in the square or in the mall, it is like entering a fairy tale world with some small animals, which is full of fantasy.
2.Production Proccess of Mushroom sculpture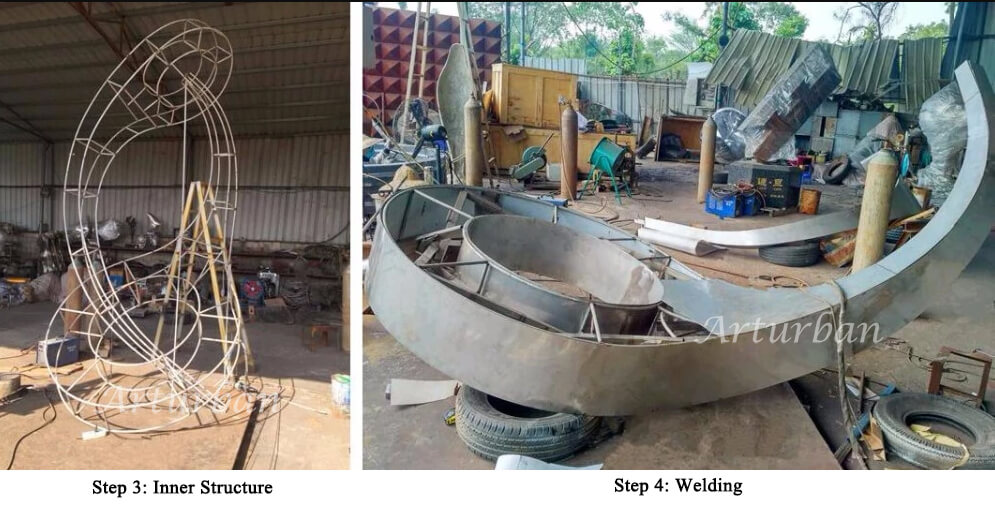 Send us your requirements now, we will reply to your email within 24 hours