1.Introduction of bronze buffalo statue
Bronze buffalo statue is life size. American buffalo, also known as bison, is a large animal. It was once considered to be a dangerous animal to human beings after brown bear. They are already very precious creatures on earth. They are burly, big and a little cute. Many people like the simple, honest and lovely image of buffalo. The buffalo sculpture we create is lifelike, just like letting you see the real Buffalo, which impresses you deeply. We support custom-made bronze buffalo sculpture. You can contact us at any time.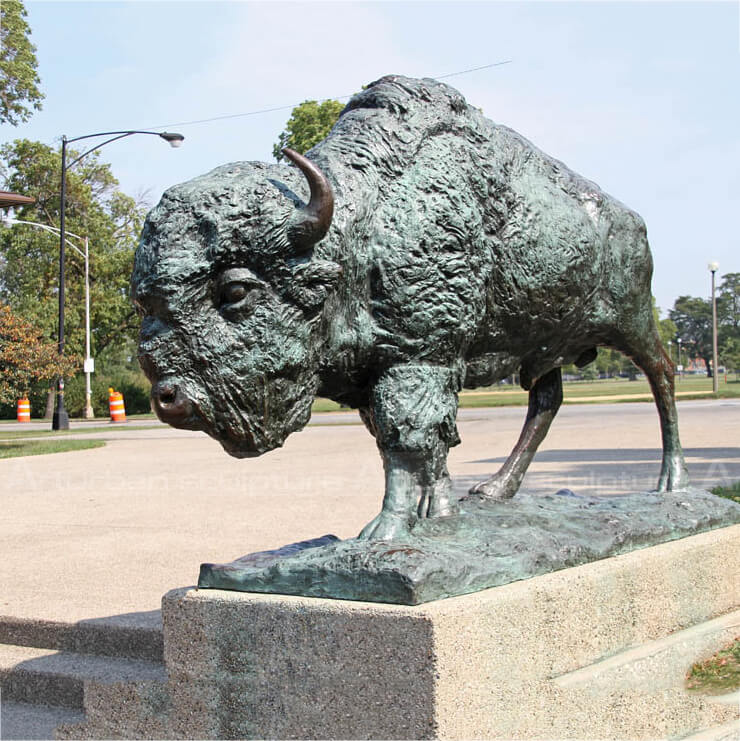 2.Production Proccess
1. Confirming the details drawing/ 3D mold/ Pictures with clients.
2. Making clay mold according to drawing/ client's photos/ 3D mold.
3. Lost-Wax casting bronze/brass statues.
4. Welding and Chasing.
5. Patina and wax surface, take all different views pictures/ videos, show to clients.
6. Packing into wooden cases after clients are satisfied with sculptures.
Send us your requirements now, we will reply to your email within 24 hours