1.Introduction of anthony howe wind sculptures
This anthony howe wind sculptures represents the perfect combination of sculpture art and dynamics, allowing the audience to
experience the wonderful fusion of art and science. Kinetic energy sculpture is like a carved dancer, driven by the wind and beautifully
rotating and swinging, forming a continuous and elegant dynamic. The appearance of the sculpture is colorful, with intricate lines,
like a vibrant artistic scroll. These sculptures present smooth curves and diverse forms, as if breathing and jumping, vivid and charming.
Stainless Steel Kinetic Wind Sculpture not only has ornamental value, but also creates dramatic effects. Driven by the wind, the movement
and changes of sculpture attract people's attention. Creating a joyful feeling of interaction with art. These sculptures are usually placed in
public squares, parks, art exhibitions, and other places, adding a unique charm and vitality to the space.
In terms of production advantages, stainless steel as a material has weather resistance and corrosion resistance, making it suitable for
outdoor environments. The texture and reflective properties of stainless steel make sculptures exhibit different changes under the light,
increasing their aesthetic value. Kinetic energy sculpture places more emphasis on the design and production of mechanical structures,
ensuring that the sculpture can move smoothly and stably in the wind.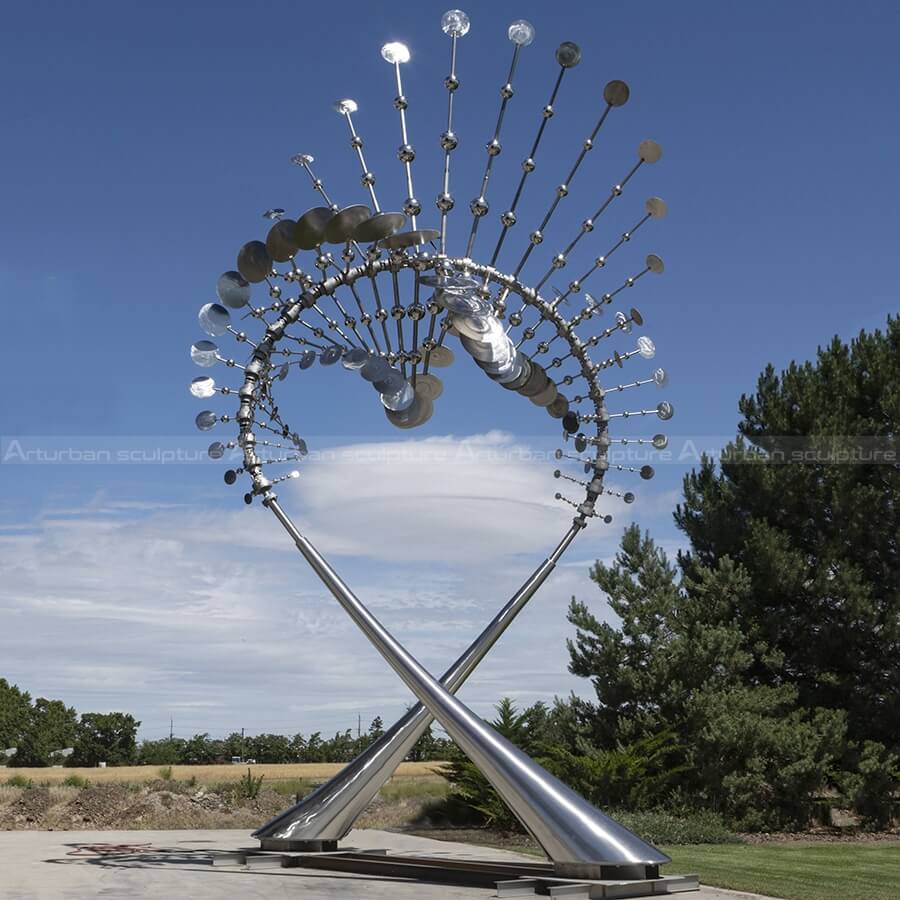 2. Production Process of anthony howe wind sculptures
Send us your requirements now, we will to your email within 24 hours.